NZ & AUS
We enjoyed the cultural experiences and fun activities that were scheduled. More meals being included for the price and more than one day in the bigger city of Auckland would have been nice. Flights were spaced well though. Rotorua had the best array of activities. Cairns was the cherry on top because we had the heartiest meal at Cock-n-Bull and the Night Market was the best bang for your buck in regards to shopping!
WOW!
This tour was amazing! I never had any problems and EF made the trip go very smoothly and everyone on my tour really enjoyed our time in New Zealand and Australia. This was my first time ever going out of the country and I had an absolutely amazing time!
Great Time!
I had a great time on this trip! The experience was out of this world. I'm going to Peru next Summer and I couldn't be more excited!
Awesome Trip
It was well organized from the beginning providing all the important information up front about what was included in the trip. We felt comfortable with the schedules, organized activities and downtime. Once on the tour my child loved the entire experience.
EF Tours is Great!
Our son just went to New Zealand and Australia with teacher chaperones. The EF Tour itineraries were so well-organized, and he had a wonderful time! They saw so much in the 9 days they traveled, and we were thrilled that he was able to experience this with a group of friends from school.

The EF Tours tour guide was phenomenal, my son said he might be the smartest person alive and knew everything about both countries they visited!
Great Experience Down Under
Our group of 44 students and 6 adult chaperones had the time of our lives on this trip to New Zealand and Australia. We never had a dull minute and there was very little down time. Each day was packed with exciting adventures and amazing site seeing opportunities. Accommodations were clean and the breakfasts were satisfying. We had so many physical adventures and learned a lot about the lives and cultures of the native peoples of both New Zealand, and Australia. It was an amazing chance to discover how others live their lives and to understand how to live ours better. This is a tour for students. It's not going to be five star hotels and fancy restaurants. It's about the travel. The adventure. This trip met all of my expectations and went beyond in that department. It was an educational adventure like no other and the students and adults who traveled with had a fantastic experience. Our tour director whose name I'm not allowed to use was one of the best I've had in 6 tours with EF. I would definitely return to this trip.
Awesome experience
I think this trip was really cool. It gave me the chance to bond with class mates and make friends I didn't even know in my school. And I got to see a part of the world I would never go to eat new things and have cool experiences.
Amzaing experience
I had the best time of my life on this trip this was my first trip outside of the united states we had a great tour director tiggy was amazing she let us do things that were not on schedule we left I am planning on going on another EF Tour trip in 2020.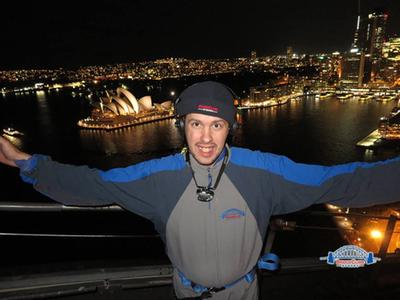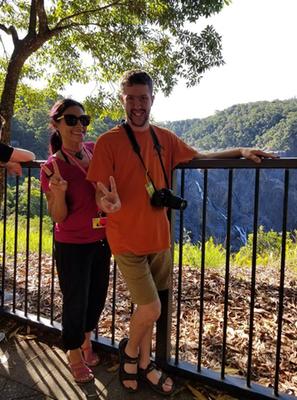 Awesome tour!
This was my 5th EF tour and the best one yet! Our TD was top notch. His knowledge and pace was extremely useful to the overall fantastic experience of the tour. The only difference was I would have liked to have done our original tour of the Australian coast and cut out the New Zealand part of the tour. Overall I cannot say enough great things about this experience!
Awesome tour
Our tour was amazing! We learned so many things about New Zealand and Australia. We had some amazing excursions and the tour went by way too fast.