Awesome tour
Our tour was amazing! We learned so many things about New Zealand and Australia. We had some amazing excursions and the tour went by way too fast.
amazing experience
my tour guide was amazing!!! I could not imagine having another guide. He was so helpful and friendly. I had so fun fun and was so sad to leave the trip.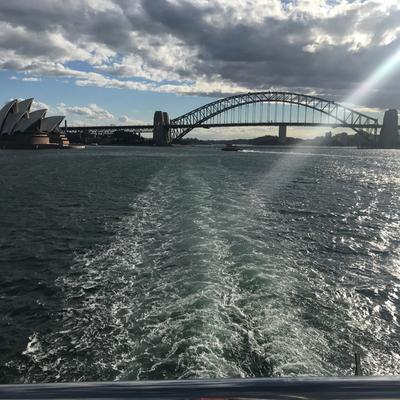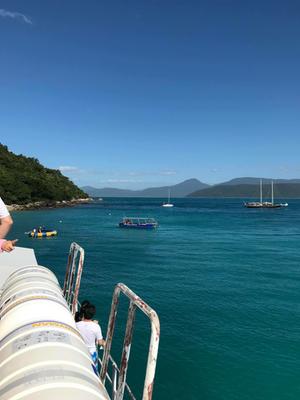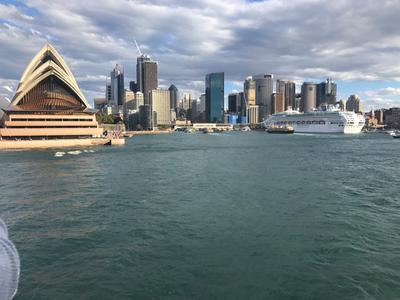 Adventure of a lifetime
This trip was a once in a lifetime experience. Everything ran so smoothly and our tour guide went above and beyond to ensure that my group had the greatest possible time. This trip has inspired me to travel a lot more and possibly even move to Australia or New Zealand! I would definitely consider taking another EF tour.
Awesome first tour experience!
This tour was very laid back with lots of options for additional excursions that were not on EF's itinerary. Our tour guide (who was amazing) was able to secure us a free day where our group was able to decide what excursions to attend. Some of us went to Hobbiton, while others went zip lining or visited a geothermal mud spa. We all met back up in the evening for a redwood treetop walk that was a ton of fun (again, non of this was on EF's itinerary). This trip was so flexible and the food was delicious as well! Lots of options! I would recommend to anyone who wants a slower paced trip!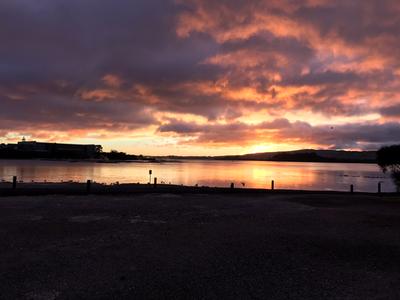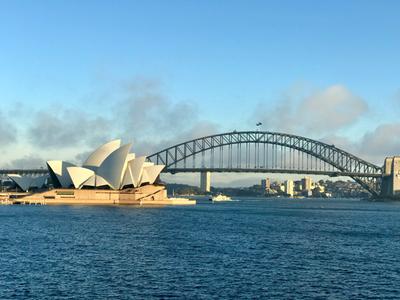 Amazing Time Down Under
I had a fabulous time. Our tour guide Matt was awesome. He really made the trip for us. My only complaint was that it was too short. I think we all would have loved more time there.
Amazing trip
My son had an amazing time, the guides were wonderful, the trip was hassle free and worry free. Will definitely try to go on another trip sponsored with EF Tours and would highly recommend!
Awesome Adventure
My daughter had an awesome adventure. She stated everything was well organized. She felt safe at all times. Everyone was kind and well versed on the areas visited. She felt the amount off activities were well adequate for the amount paid. She definitely would travel with EF Tours again. Very Satisfied.
good great fun
time management was awesome
Learning experiences were phenomenal
The trip was very, very busy, yet organized so very well. Most everything in New Zealand (especially the Maori Village) was great. Our tour guide recommended Mt Tawatera hike and Hobbiton that EF needs to consider to be included as they were superb experiences. The Sydney Tower was just a tourist stop and nothing spectacular at all. Our tour guide also recommended surfing, which I loved watching and the students raved about how it was their favorite thing to do. Overall the food was blah but alright enough. The 4 flights, 42 hour trip home was uncalled for and miserable. Unfortunately it has left a bad impression of EF.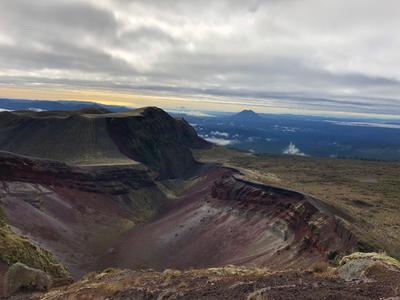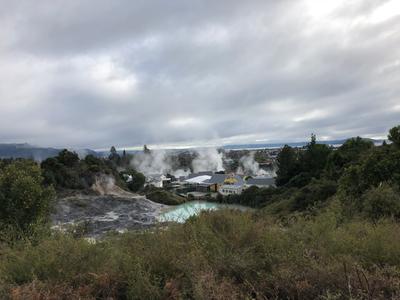 Disappointing
Some of the trip was just not as advertised. The trip and accommodations started out pretty good, but it declined towards the end. One disappointment was the provided dinners at local restaurants is not really the case. While you did get to eat at a local restaurant you were not allowed to order off the menu. You were typically given 3 or 4 choices ahead of your arrival. At one of the provided dinners I would say the choices were appetizers and not even a main course. I do not consider fried calamari, cesar salad or spaghetti with no meat a main course. Many times we were rushed and short on time. I think they were attempting to work in too many activities into one day. I also believe reasonable transportation should be included. I do not think multiple walks over a mile long is a reasonable assumption. This was not walking a mile on a tour, this was walking a mile to dinner, or back to the hotel after a tour. On more then one occasion we got a taxi because we were expected to walk more then a mile. One of these was an "included dinner", we were expected to do a 45 minute walk from the hotel. There were some on the tour completely unable to do this.

I expected a warm breakfast as we were told we would have, but the last three mornings it was a "continental" breakfast. I wouldn't even call it that. You had toast and/or cold cereal. We chose to eat elsewhere. The accommodations at this hotel were no better then the breakfast. They claim to be 4 stars, but will not even clean your room or replenish the towels unless you bring them to the front desk. They stated that EF knew the rooms would not be cleaned or towels replaced. Totally unacceptable and I believe my group should be refunded for this motel. I reviewed this motel online and the manager responded by calling my need for a clean room and fresh towels "Exceptionally high standards". So that lets you know what level of service to expect. Nothing like coming back after a full day on the beach to a dirty room and no towel to take a shower.

The trip to the Great Barrier Reef was a huge disappointment. I am not even convinced this would be considered a portion of the Great Barrier Reef. While the trip out on the large catamaran was comfortable, it ends there. We were taken to the Franklin Islands to snorkel. We were told we could snorkel, ride in a glass bottom boat or just hang out on the beach, nope! They loaded all 40+ of us on the glass bottom boat designed to carry about 20 people. Half of the group had to ride on the top of the boat like cargo. It was not at all designed to carry passengers on the roof and it was completely unsafe. No seats, just stand there and hang on to anything you could find. To make things worse, there was a couple up on the roof leaning against the railing and it gave way sending them into the ocean! Proving the roof of this boat was not designed for travel. Luckily they did not show any immediate injuries and both made it safely back to the boat. Neither of them had any intentions of getting in the water. What was particularly disturbing was when I thought I heard the boat hit the reef, but it was hard to tell as I was focused on trying to hang on as it was my turn on the roof. What was even more disturbing is when this was confirmed during my time below. The boat crashed into the 600 plus year old coral knocking off a chunk right in front of me. Pretty much all of my concerns were shared among my entire group. It was not just one unhappy traveler.