Wonderful Itinerary!!
I have been traveling with EF since 2005 and this has got to be one of the neatest itineraries we have taken. It was full of new stops that aren't always included in other tours. I took a group of 35 adults on this tour.

Stopping in Matera, Italy was fabulous! To see the Sassi caves there was a great opportunity. We had a wonderful guide and got to really see the area. This is where Mel Gibson filmed the "Passion of Christ" movie in 2004. What a wonderful trip, and I had no idea the town even existed.

The group loved where we stayed outside of Taormina in Letojanni, and especially Taormina itself. It was beautiful there. If you are able, lunch up on Castelmola is a must do while in Taormina. I would definitely visit Taormina again.

Another great addition to this trip was seeing Herculaneum. I have visited Pompeii three times before, but to see Herculaneum was amazing! What a difference between the two ruin sites.

If your group is able to make this work while on tour, stop for lunch in a small town between Taormina and Palermo called Cefalu. There is a beautiful Norman Cathedral from the 1500s there that is similar to the Monreale Cathedral you will see outside of Palermo. What a quaint and beautiful seaside town Cefalu is! Outdoor cafes and shops surround the Cathdral so it was wonderful stop for lunch that day before we got to Palermo.

I really recommend considering this itinerary for the sites you will see. It is one of my all-time favorite trips now and many of my repeat travelers said the same thing.
Missing europe
One of the best experiences of my life. I went on a tour to Italy and Greece and met lots of friends and saw lots of places. I would highly recommend it.
Greece and Italy 2010
Our overall trip with EF Tours was amazing! We had a blast and learned a lot. It was a once in a lifetime experience that I will never forget.

Greece is a place that I have always wanted to travel to and when I heard about the trip at school I had to go! I loved being able to see the culture of Greece and Italy. They were both beautiful places and I feel like EF did the best they could for us to have such a wonderful experience like we did.

The most influential part to me was that we actually got to see some of the places not every tourist gets to see and I feel like any other tour group would not have provided that as well.

I loved our trip and I think EF did a great job giving our group the experience of a lifetime!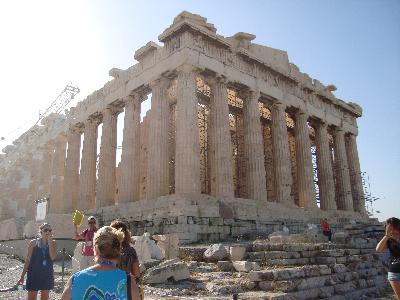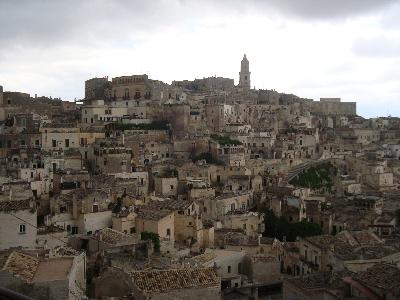 Lifelong Memories
Both of our daughters took EF tours with their high school foreign language teacher. Not only do these tours offer an opportunity to see amazing parts of the world, they provide a boost in turning girls into self-assured women. We have dedicated our lives as parents into shaping our daughters into self-supporting, confident, secure women. Travel without us has been invaluable.

This specific tour gave our younger daughter a terrific opportunity to expand her photography skills. We are rather sure she came home with a photo of every flower in Italy! Good job, EF.
I am still in the state of awe!
Each day was truly amazing. I would find myself saying, "How are they going to top that?!!" But the places and sites were magnificent, as was the tour director. He was so-o-o knowledgeable, but even more passionate about the places we experienced! The tour was well-planned, with smooth transitions from place to place. I felt safe. The tour guides selected were astounding, especially in Matera and Corinth. I just want to return and take as many family and friends with me as I can!!!!
The ferry from Athens to Bari was much greater than expected. I've learned so much that it encouraged me to continue studying.
The only negative was the time allowed between the transfer of planes in Munich.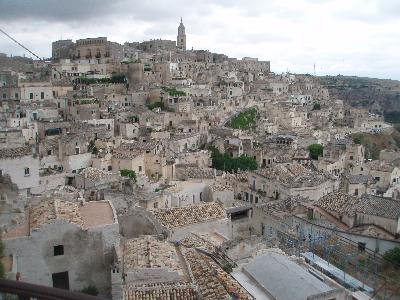 I'll live in Rome someday!
This EF tour was outstanding. Our school group had a great tour guide who was funny, and shared his knowledge with us all throughout the trip. He knew just about everything about everywhere. The overnight fairy rides were an experience as well! I would definitely go back in a heart beat and want to learn more about Rome and Italy. I loved every second of it and still wish I was there. If you want memories that will last you a lifetime, go to Greece and Italy!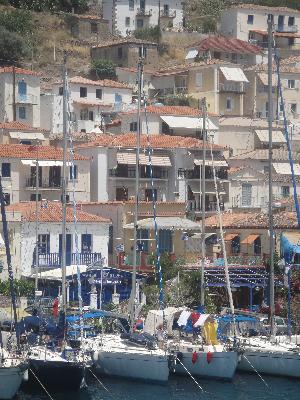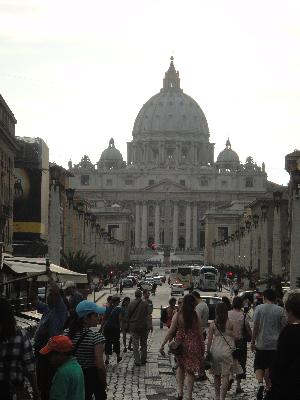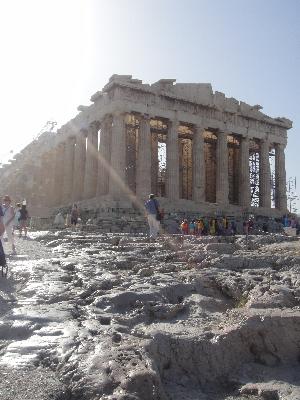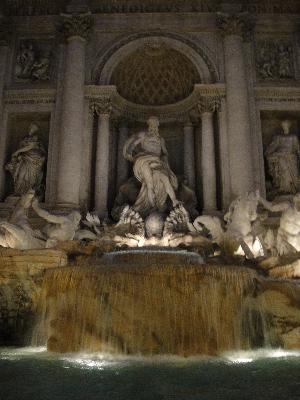 Unforgettable Lifetime Event
I've never had a travel experience like I did on our EF tour of Athens and Sicily; what an amazing experience!

The sheer amount of culture and history we were exposed to was more than you could learn in a hundred textbooks. Each and every day was jam-packed with one unforgettable locale and experience after another, not just in terms of the history, but of the current climate and culture in each of the places we visited. Athens not only boasted amazing sites like the Parthenon, but our group also took part in an amazing dinner engagement complete with folkdancing and songs. Sicily and Rome featured some truly breathtaking architecture and awe-inspiring artistic masterpieces, and also gave us a sense of what life is like today in those places.

I can't praise our tour guide enough, not just for her encyclopedic knowledge of every place we visited, but for her engaging manner with the students, and her professionalism whenever small hiccups occurred during the trip (snowfall wiped out our planned trip to Mt. Vesuvius, but we detoured to the small town of Chifalu on the fly, and it turned out to be my favorite place of the entire trip).

If I have one complaint about the EF tour, it's a minor one in the grand scheme of things, but I wish the food experience had been better overall. Obviously the way the trips are set up, you're at the mercy of wherever your accommodations have to be; sometimes this wasn't a problem, as several of the hotels and resorts had outstanding cuisine. A few of the places however had rather mundane (roast chicken and boiled vegetable medley) and sometimes sub-standard meals (bread and jelly for breakfast). As an amateur food nut, I'm a firm believer that you can learn a lot about a country from its traditional dishes, and while during free time you could explore that to a certain degree, I would have liked to have seen more of that incorporated into the scheduled dining venues. (Our only night in Rome, and the meal we got was a pasta course, green salad and warm slices of beef—that left a bad taste in my mouth, both literally and metaphorically.)

All in all, I wouldn't hesitate to be a chaperone on another an EF trip, and more importantly, I'd be completely confident about sending my own kids on them as well.

HawkeyeFan