On Tour
Excellent tour. The schedule is perfect--I like that we drove straight to the airport after the cruise.
Amazing!!!!
Everything went very smooth. Educational, excitement and vivid.
Trip of a lifetime
Our group leader was so organized that we all felt very comfortable and safe. The tour guide was very knowledgeable and helpful to all the students and adults. She was kind, fun, and caring. Everyone had a memorable experience touring in this beautiful country!
Good Experience
The Greek Tour was good. Some helpful hints are:
1. There is a lot of walking. If you have any injuries you may want to rethink this tour or make sure that you rest a lot.
2. Make sure that you exchange currency at home or at the airports. There wasn't any place to exchange currency. But you can get money from the ATM.
3. The cruise/land version is too much. We were rushed on the tours that were scheduled during the cruise which was all the islands. And the cruise ship leaves as scheduled.
4. The tour guide gave times that we needed to leave instead of times to meet in order to leave on time. This was very stressful.
5. There isn't much rest on this tour. I tried to rest as much as I could on my free time.
6. Shopping is good. Things are less expensive.
7. You will learn a lot about Greek Myths. The tours was very interesting.

Hope this helps. Although there was some touchy points, I would still recommend going because it is very nice and going with some time to enjoy would be great!
Wonderful and Worth the Money!
Our tour guide went above and beyond in order to give my group the best experience that we could get. There were several highlights to every day and the activities were very well-rounded. We saw a lot of famous places and a few non-famous places, too, in order to eat the full experience. If given the chance, I would do this tour again in a heartbeat!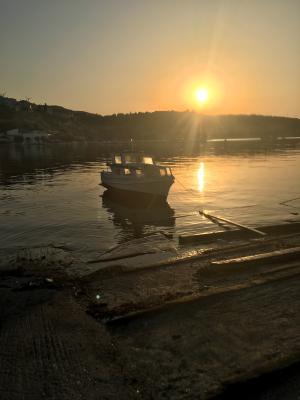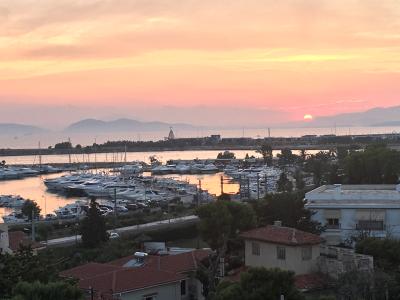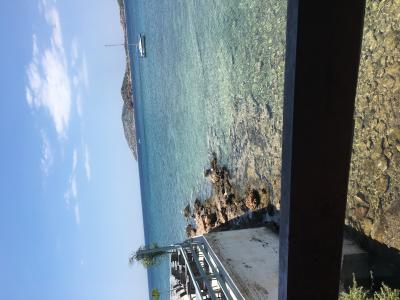 Fun but tiring.
I enjoyed most aspects of the trip. The only issue I had was having to wake up at 3am one morning of the cruise because of travel restrictions to Turkey. Why not let us stay on the ship or use a different cruise? Getting up that early ruined that entire day because everyone was tired and grumpy--especially after consecutive days of getting up early and going hard.
Fantastic Trip
This trip was fantastic! I was a little worried because it was first time overseas but EF covered all of the information and the logistics which was fabulous. Our tour guide was so incredible and knowledgeable. Some of our high schoolers actually cried when they had to leave him at the end of the experience. He was so kind, charismatic, and passionate about Greece and its culture. It was also really nice that the tour guide is with you at all times so you always have a backup if you have a question about the language, attractions, where the best local cafes are, or if there is an emergency. I will definitely be going on more of these trips!
13 days
I went as a chaperone for my daughter's history class. We as a whole had a great time, making the best of it. The attractions were amazing and learning the history of each was mind blowing. Our tour director did an excellent job with coordinating each and every stop/excursion.

As for the accommodations, the first few nights were in a very nice hotel, that provided us with excellent choices in food. The next 4 nights we were on the cruise, which was our favorite. We had an amazing time, cruising the Greek Islands. It was beautiful and the cruise was amazing. Once we got back on land, the next 3 nights were disastrous. The hotels were HORRIBLE. The food provided by the hotels was HORRIBLE. My daughter and I had to leave the hotel and go out on our own to search for food. AGAIN, in a country we were unfamiliar with, and didn't speak the language. If I had to do it all again, I would, but I'm not sure I would go with EF Tours, as the accommodations left a lot to be desired at the end of our trip, when we needed the nicest accommodations because of exhaustion.
Life changing
The best trip of my life! The schedule made for maximum fun and tour guide edits it to the group's preference. I learned so much and made so many new friends in just 10 days! Greece is absolutely beautiful and experiencing the culture is phenomenal. We always had a tour guide/translator and they were all friendly and knowledgable. I enjoyed the trip so much I signed up for another tour!