Great Guide/OK Tour
Our tour guide was amazing. The country and sites are beautiful. It's nice to have someone to answer questions about different aspects of the country/places with you all the time.

A few things I didn't enjoy...on the cruise, the kids were spread out on one floor and the chaperones were on the floor above. No way to properly chaperone 15-17 years olds. The food provide by EF was OK, at best. Everything we tried outside of the tour was amazing. If you have a pick eater, this will be a problem.

It was definitely a beautiful country and I will definately try to go back but not with EF Tours.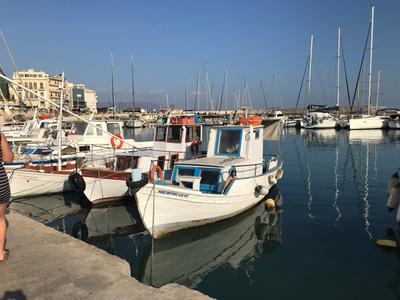 Great Time
I really enjoyed the tour guides for each specific area/sight we went to, and I loved the overall tour director of my group. I was not a fan of the beverage fee on the cruise as that was not disclosed to any of the members of my group before we boarded. I also noticed that the description of each excursion from the boat was not the same one that was provided to us before we signed up. I enjoyed each excursion but I know that some people didn't sign up because they were not provided enough information, or it didn't sound fun/interesting to them beforehand, but then hearing it described on the boat they wanted to sign up. The trip itself was fun and I enjoyed every moment of being on the trip, but I do think there was a lack of communication between EF and my group.
Jam packed Greek experience
Had a great time in Athens & visited more Greek islands than I can recall. Our days were jam packed with tours, historic sites, museums but with some free time to do my own thing... shopping, beache, dining, memory making & picture taking. The bus travel was great - comfortable & stress-free. I'm very afraid of heights & still felt comfortable riding up the winding hills on the Greek isles. We loved cruising on the Celeste Olympia. Thanks for a amazing experience and memories that will last a lifetime!
Great learning experience
This was a great experience for a student trip. I was amazed by the things and places we got to see and learn about. Our EF Tour Director was exceptional! She was extremely knowledgeable and helpful.
On the other hand, the hotels we stayed in during our time in Athens were quite dated and the rooms were very small. I understand that the hotels were not going to be the same as what we are used to in the states, however, it was hard to look past after the amount of time we spent there. This definitely was not a luxury vacation but absolutely a learning experience.
Terrible Tour
Our hotels were super cheap and dirty and super super small. This size wouldn't have been an issue if there were two people to a room but putting four people to a room on rock hard army cots is unacceptable for the amount of money we spent on this trip. Many friends have come home with bed bugs and other rashes from our rooms..... ew! There is no acceptable reason as to why we were all shoved into one room. 0/10 would not recommend to a friend. We also went on a cruise and were told that it would be two people to a room on the cruise ship and when we arrived we found out it was four people to a room. The rooms were the smallest on board and with four girls in one room you couldn't even walk through the cabin. The worst part about the rooms was the fact that we couldn't pick our roommates. Our teacher told us before we left that we would be able to pick out our roommates but when we met our ef tour director we were told that we weren't allowed to pick our rooms and she put us with random people. After talking to our teacher he allowed us to change rooms at the hotels. This only happened after a debate with our ef director. On the cruise (because of security issues) we weren't allowed to choose our rooms which left many of us uncomfortable. Another issue on these tours was that we didn't know what we were doing during the day until last minute. We visited a monastery and before we left for the trip didn't know we needed to cover up. We were all running around last minute trying to find clothes to wear for our visit. The food provided at the hotels was a let down and the level of organization of this trip seemed very very low. Overall i'm extremely disappointed in this trip and will not be taking a tour through ef ever again.
Beautiful experience!
Greece, overall, is gorgeous! On this trip, you'll see beautiful scenery and perfect archeological sites. There is so much history to learn on this trip! The only reason I give this tour a 4 star rating is the cruise. While the cruise is relaxing, it is difficult to communicate with your group members on the ship for meet up times, information about the next day, etc. However, the islands themselves were gorgeous and our tour director recommended some great beaches for swimming during our free time.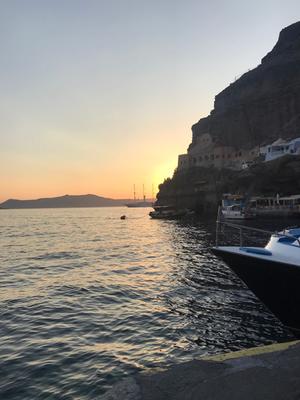 HOT and strenuous
Greece was amazing. Nothing can take away from the beauty of the country and the educational value of touring there. However, anyone contemplating a tour with EF should be aware of our experience. Our tour guide treated us like work mules, walking us for miles in the afternoon Athenian sun, including on the day we arrived from the United States. On our third day, one of the student travelers fainted - and at that point, we parents got together and demanded that we either receive metro tickets or be allowed to take taxis. Forcing us to walk everywhere in a city of 4 million people in July is not only crazy, it is reckless and unsafe. Our guide spoke constantly of the dangers lurking everywhere, scaring the students, and she demanded that all 25+ of us stay packed tightly together at all times and to move at breakneck speed. The point of the trip was education, not to beat the clock or win a race. We were in a group that had a near ratio of 1:1 parent to student and most of us were seasoned travelers who had been in much more dangerous areas. There was no need for such alarm. All of the parents and children were fit and in overall good health, but this was ridiculous. There was a metro station right next to our hotel and on the same line as many of the places we walked. The only explanation I can deduce is that she was trying to increase the margin of profit by making us walk everywhere. I do not know if this was her decision or EF's or both. She never let us go back and change clothes for dinner, so we had to go restaurants wearing the disgusting sweat-drenched clothing we had worn since 7:00 a.m. The dinners were not very good and I was surprised that we did not have choices in our meal and could drink only lukewarm water without paying extra - not even one soft drink or cup of tea was included.

The local tour guides were amazing, especially our Delphi guide, who moved us to tears with her powerful words.

The cruise ship was no frills, but clean and fun.
Things were much better once we were on the ship. The food was good for a cruise, too, I thought. However, it is NOT TRUE that you must buy all the island excursions in a package as EF states. I waited to buy them individually on the ship for my family and paid $67 per person or $74 per person for the excursions we wanted to go on, which was Patmos and Santorini. I was glad that I did not pay for the cooking class or the Samos excursion. Additionally, EF kept telling us that it was the United States that was keeping us from going to Turkey and that is why we had to be dropped off the ship at 4 a.m. in the morning. No. EF made the decision not to go to Turkey, using a state department warning as an excuse. (I assume for insurance policy expense reasons (there's a common thread here) and many Americans on our cruise raved about their time in Ephesus after we returned to the ship from our day that started at 3:45 a.m. and ended at 11 p.m. I did not pay for the Samos excursion which was a wine tour at 8:00 a.m., so my children and I spent the day by walking to a monastery and then took a taxi to a beach and had lunch. Beware of the tourist traps is the point here as they are weaved in.

Overall, Greece was beautiful and the sights were inspiring. However, we enjoyed the trip not because of EF and our tour guide, but in spite of them. Their brochure should come with a warning that travelers will be on the brink of heatstroke in the summer and will be walked liked they are in Bataan. Not kidding. Touring the Acropolis and Delphi will be exerting, of course, but I am talking about just transporting us to and from places. No traveler over 55 years of age should consider this trip.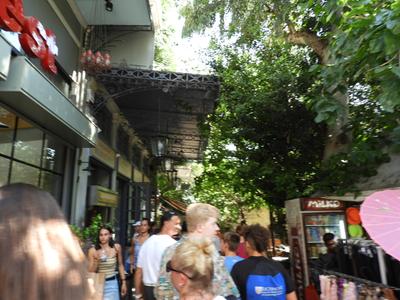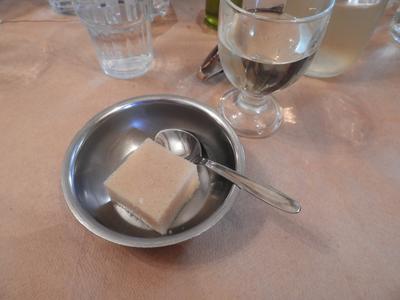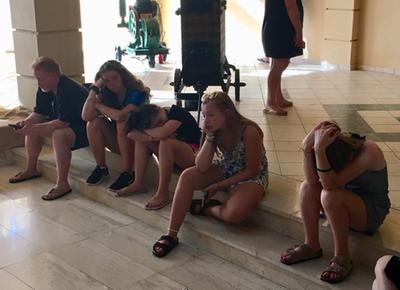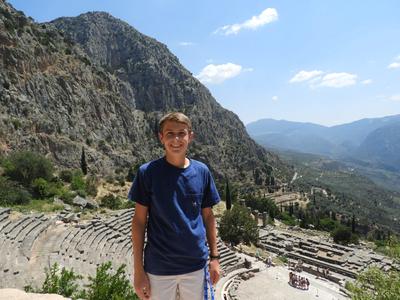 Greek Wonder
Overall an amazing trip for spring break! Only grievance is the quality of food on the cruise ship; It left us eating dinner on the islands, or bringing food back from the islands to eat.
Amazing Trip
Our daughter had a trip of a lifetime!! Seeing Greece was an amazing experience for her! Met lots of new people, met new friends and tried new foods! A trip she will definitely hold close to her heart forever!❤️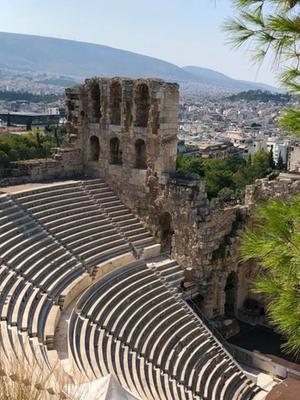 Good and bad
Greece is an unbelievably beautiful country. The excursions we took were fantastic! I would do that part all over again.
However , the hotels we stayed at in Athens were in terrible parts of the city and not a place for students. We watched what appeared to be prostitution deals go down from our hotel windows. The beds at the first hotel in Athens was so hard you could have played basketball on it!
The cruise was fine and I felt safe.
Overall, the trip was filled with wonderful memories but I am not sure I could recommend without reservations.