A toe dip
The tour was an amazing taste-testing platter of countries. I went on this trip as a senior in college/adult and loved watching the highschoolers experience everything with so much excitement! It was definitely a different experience for me from when I was on my first trip as a highschooler. The sights were truly beautiful and picturesque. Seeing the difference between cultures and languages was nice and good for the students! The experience is faster paced and I felt that some places did not have enough time to stop and enjoy, though some of this is due to traffic and circumstances, sometimes it was just too fast to really get a full feel even If bus times went as planned. There were also some middle school aged kids on the trip and it really threw off the feel of the trip due to a difference in maturity levels.
Our tour guide named Raoul was an amazing guy full of humor, info, and attentiveness! He handled disgruntled participants with patience and added extra stops for us that made drives bearable.
Overall this trip is a great experience to get a student or adult interested in an area to come back to!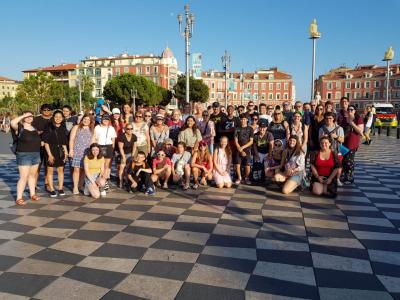 a good tour
amazing tour guide, amazing people, amazing places to visit.
Never again
The tour was rushed and poorly organized. Plagged of problems with hotels. Looks like EF gives the tour lead unrealistic schedules and they are the ones to deal with all problems.

Problems with hotel room (no water, no working AC and no toilet)

I was left to my devices the last day of the tour. No transportation was provided.

The pace was so fast and full that we saw very few things in any detail.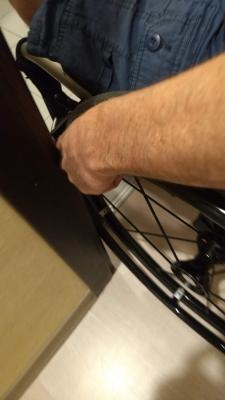 I deserve a refun...
This is my second time traveling with EF Tours- as a parent. I now see why you prefer parents not attend. A student said to me, " My parents spent so much money on this trip for me- I could never tell them what it was really like." This is why you are making so much money off of these kids/families. Sadly, the tour was unorganized, the hotels were hovels, the food offered to us in these amazing countries was disgusting, and the students spent their days filled with "free time" searching for water and toilets to escape the intense heat.
Wonderful!
We had a wonderful experience! This trip confirmed our belief that travel changes people for the better.
Stunning sites and lots of history
We had a tremendous experience. The locations were gorgeous and breathtaking. Our tour guide was exceptional and very knowledgeable. The students and chaperones had a great experience and were able to create so many lasting memories. So thankful!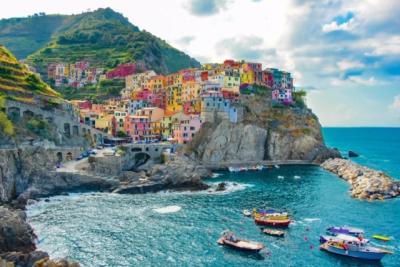 What an experience!
All in all it was a great trip. A couple of dinners at restaurants weren't very good. A hotel or two were a bit ran down and very far from our destinations. Our tour guides were very good and relayed a lot of history and information about the sites. The places were beautiful and transportation was varied, plane, bus, train and a lot of walking.
Excellent Experience
What an amazing opportunity! Our tour guide was top notch, and her knowledge was impressive. I would have liked to have known that some of our hotels did not have AC, so I could have packed a fan for sleeping, but it was an amazing experience nonetheless. I highly recommend!
Average experience
Although we went to places where food should be amazing, the restaurants included in the trip cost served average or below food. Luckily lunch was on our own and we could try the authentic foods. The tour director did nothing except pay the bills. The whole group was always wondering where we are, what is there to do and see in the places we visited. The schedule was never announced and we always had to ask each other for information. Thanks to Google maps and other websites we managed to learn something about the places we visited.
Disappointed but understanding
The primary EF tour guide assigned to our group was amazing and the subsequent ones were good as well. The amount of organization to organize , navigate with, feed and accomodate a large group is mind boggling and that aspect of the trip exceeded all expectations.

Although grateful for private bathrooms, the quality of the hotels varied drastically with many rock hard beds, inadequate air conditioning and unruly youth soccer teams and poolside karaoke going on until midnight. That being said, I'm sure the housing budget only stretches so far and all hotel staff were professional and prepared for our arrivals, departures and meal times.

The pace of the tour is a mix of too frantic and too slow. Information about and opportunity to see many landmarks and museums was sacrificed for too much free time presented as shopping time. Daily there could easily be 3-4 interesting buildings, churches or museums passed by as we walked or bussed to our tour destination. Those places would get little or no mention and could not be navigated to in the chunks of free time for people unfamiliar with the city, transportation options and language barriers. For example, the tour stopped in Monaco and the agenda was presented as see the changing of the guards, cathedral where Grace Kelly got married and is buried , get lunch and look around. We stood right outside the palace but touring it was implicitly discouraged due to time constraints. I can see boats and a garden and eat anytime but I will most likely never get the chance to see that palace again so it was frustrating. Many such what I see as missed opportunities happened over the course of the trip.

Bottom line, despite my disappointments, I am glad I went and the students on the tour largely seemed to enjoy the trip.