Experience of a lifetime!
Going to Europe was an irreplaceable experience that was amazingly FUN and exciting. I will remember it forever!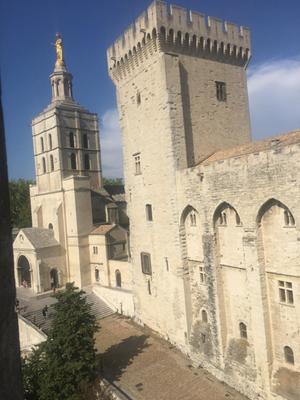 Good and bad
Excellent tour, full of energy and information! However, sharing the trip with another group was challenging. Overall, great experience and can't wait for the tour next summer!!
Wonderful Educational Experience!
We had a great time and really learned a lot. I would recommend this tour to others!
Amazing!
I absolutely LOVED this tour! This was my first trip travelling over seas and EF took care of all of the details so I didn't have to worry about a thing! This had the right mix of guided tours and independent explore time so I could really experience the atmosphere and culture of the places we visited. The restaurants that were booked for dinners had a variety of local fare as well as foods that would appeal to more American palates. There were also a variety of hotels. Some were closer to the city and other were out in the country. Again, this helped build the ambiance and history of the places that were visited. I don't think I can say one bad thing about this tour!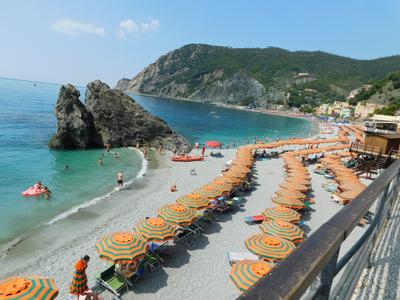 Amazing trip of a life time
I really only seen the world one way, and that was the way Americans live and eat. After going on this trip I have a new point of view on the way i live and have a new point of view on the way other people live in these countries. I would most definitely go again if i could.
Awesome Trip
My trip with EF was truly life changing. The amount of cities and landmarks we saw in 10 days was utterly impressive. Our tour guide was extremely knowledgable and fun, and bonded with almost everyone on the tour. The only aspect of the trip that I would change would have been the amount of time spent in each place. When doing 5 countries in 10 days, it is really hard to spend a lot of time in one place. At the beginning of our trip (in Switzerland) we had all day in Luzern doing different activities, which I really enjoyed because I felt as though I really got to be a part of the city and explore many different avenues. In other places, like France, we did two and sometimes three different locations in one day, and I felt rushed in those instances. I almost would have liked to stick to one place and just be able to enjoy it fully. Overall, the trip was absolutely amazing and I highly recommend taking it. Even though moving around was hectic, we saw so much and were exposed to a truly unique and amazing experience for a high school student.
Great time - mostly
My son came home full of exciting stories about his trip to Switzerland, Italy, France, Monaco and Spain. He had a wonderful time and it looks like most of the other kids did, too.

That said ...

They picked up bedbugs in their Italian hotel, which they carried around for the rest of the trip and brought home with them. We did not find this out until the teachers sent an email an hour before the group returned the our high school pick-up point. Some very quick insect remediation had to be done! Suggestion: Add content to the website some information about this - info about "realities" of travel, as well as the joys - perhaps under a "Be Aware, Be Prepared" page - how to spot, avoid and deal with not only bedbugs but other potential issues or situations that might come up on trips.
Wide variety of beauty
This trip starts off slow in the Swiss Alps and slowly speeds up in pace. Meandering through the streets of Lucerne and then rising in elevation to a beautiful mountainous view from Mount Pilatus to move on to Lake Como and then Cinque Terre, which are two of the most picturesque places in the coast of the Mediterranean. Then making your way to the second smallest country in the world, Monaco which has a rich, world class feel then progressing to Nice where the French showcase there beautiful beach with the feel of a big city. Avingnon was gorgeous one of the walled cities showcasing the beautiful Papal's Palace, the tour offers a tablet that can show what the room looked like in it's original state. We went to Pont du Gard and swam in the Roman aqueduct river and this was a highlight of the trip for me. It was a beautiful experience. We had the pleasure of pit stopping in Carcassonne to break up our six and half our bus ride from France to Spain and it was a highlight. Again a medieval city that left you feeling as if you had stepped back in time. Barcelona was our first taste of Spain and I would highly recommend the bike tour, what an amazing experience to see the city by bicycle. Barcelona has many bike lanes and this gives you the understanding of what it would be like to use bikes daily in the city. Barcelona had much to learn about the more modern history as well as the ancient. We headed to Madrid, which we felt more at ease, although it was larger and is the nation's capital we moved about easier. Madrid was surprising to me. Such a great place to be. We ended our trip with an extension to Toledo and it was divine, the preservation of this place was amazing. Wonderful photo opportunities. This trip was amazing! We had lots of opportunities to swim. This trip gives kids what they don't know they want a few big cities but mostly beautiful countryside and Mother Nature's best work.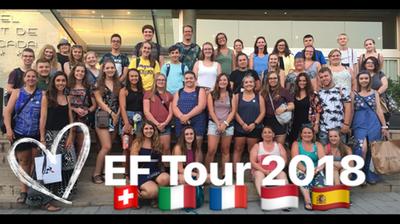 Swiss, Province, and Barcelona 2018
An absolutely wonderful experience. I loved our tour guide, and enjoyed every experience and excursion we did. I would definitely love to do another EF Tour in the future. I always felt safe and comfortable even though I was in foreign places. The food was great, hotels were great; overall a wonderful tour.
Had its Ups and Downs
Everywhere we went on the tour was absolutely breathtaking. I thought the all of the cities we visited were beautiful and I'm glad I got to experience the culture of the 5 countries we visited. However, the group travel experience was less than ideal. I was in a group of 11 students and two chaperones, which I thought was the perfect size. However we were joined by two other groups that made our tour a total of 43 people, which was way too large in my opinion. The other groups were loud, inconsiderate, and were unable to be controlled by their own chaperones. My chaperone had to step in multiple times to put them in their place. Also, our tour guide did not demonstrate great knowledge on any of the locations we visited and practically forced us into participating in "optional" excursions that were expensive and unnecessary. We went on many boat rides that did not give us any information on the area, so we just sat there and aimlessly took pictures for at least a half hour each time when we could have been exploring the city. Our walking tours were a waste of time as all we did was walk for 30 minutes and stopped at the town hall and a random cathedral that we knew nothing about. Overall, I'm glad I went and was able to experience Europe, but I wouldn't recommend doing it through an EF tour.