2016 Global Citizen Scholarship
Explore human rights—on a free trip to Europe
In June 2016, recipients of our annual Global Citizen Scholarship will travel free to our Global Student Leaders Summit, Exploring Human Rights. The selected students will experience Europe through the lens of human rights, and collaborate with other globally minded students from around the world to design solutions to pressing human rights challenges.
Check out last year's highlights and see what's in store for upcoming Summits
Every person on earth is entitled to basic human rights. And yet globally as well as locally, the struggle to ensure that all people have these rights protected and preserved is all too real.
With that in mind, create a video, digital media project or essay that addresses these questions:
Tell us about what human rights mean to you.
The United Nations defines human rights as "rights inherent to all human beings. These rights are all interrelated, interdependent and indivisible." How would you define them?
Think about human rights issues you see in your own community, as well as across the globe.
Which one is most significant to you? Why?
Share your ideas for protecting this right.
As a Global Citizen, what part will you play in making this right a reality for all people?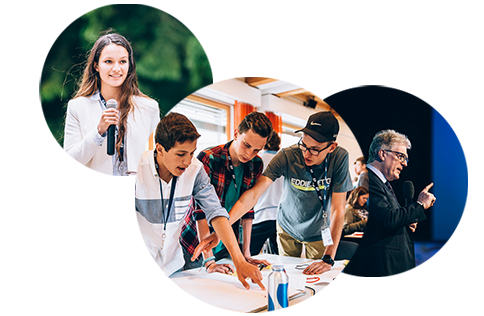 An opportunity to help change the world
The Global Citizen Scholarship is awarded annually to students who strive to be strong Global Citizens in their daily lives and demonstrate a commitment to tackling global issues. Here's how recent scholarship recipients have put their ideas into action in their communities:
Sarah F., Utah
At our 2014 China Summit, Social Responsibility in the New Global Economy, Sarah was awarded a $500 seed grant for her business plan to sell watches, "Time for Change." Under her plan, for every watch sold, a school uniform is donated to a girl in need in Kenya, India, Nigeria, Cambodia or Fiji—countries Sarah chose due to high levels of poverty and gender inequality.
Kristin C., North Carolina
Kristin attended our 2013 Costa Rica Summit, Addressing Environmental Sustainability. She was awarded top prize for her Summit weShare project, which focused on installing energy-saving light shelves in her school. Read more about her experience as a Global Citizen, and her light shelves project on the EF blog, The Equator.