DITCH THE MEMORY CARD. KEEP THE MEMORIES.
 
— 
Picture it: You've finally made it to the top of the Colosseum. Or the Washington Monument. Or the Eiffel Tower. You've ascended the final step and you're ready to immerse yourself in the stunning, incomparable, breathtaking panorama of—a whole bunch of cameras and iPhones.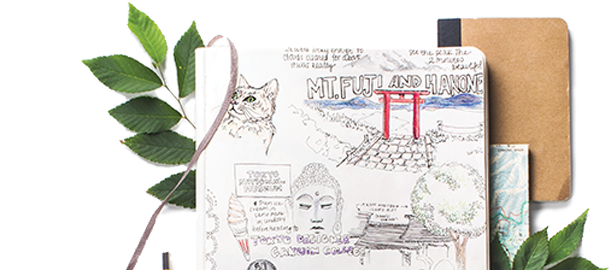 Nobody wants to forget a special moment. But it's pretty disenchanting to reach your destination only to view it behind a lens. Besides, taking photos can actually hurt your memories; it's the difference between mindlessly snapping pics and soaking up an experience. So, how can you remember your travels? Easy. Just borrow some techniques from the classroom.
01
—
Slow down
You tell your students not to cram before a test, right? Well, the same advice goes for travel. The brain can only take in so much information at once. So instead of worrying about seeing every exhibit at a museum, focus on the ones you're drawn to.
02
—
Sketch things out
When you sketch an experience, you engage your visual, motor, and semantic skills to translate it onto the page. All this effort helps commit the event to memory. So add a few drawings to your travel notes—and encourage your students to do the same in the classroom.
03
—
Choose your tunes
Put music's mnemonic powers to use and make a travel playlist. Every time you listen, you'll be transported back to your trip. At home? Have your students study to a playlist, then play it during the exam. It'll help them recall what they studied.
04
—
Keep a reflection journal
Journaling gives you a chance to decipher your thoughts. The more you dig into your experience and connect it to other areas of your life, the better you'll remember it. You've probably asked your students to write reflections—so why not add this assignment to your own adventures?
---
Share your tips
Post your own memory-preserving tricks on Instagram with #EFjournal and you could be featured in our next issue.
---