Excellent Adventure
New Zealand and Australia have bee on my travel wish list for some time. When our family learned about the opportunity for this trip, we decided to save and see if we could make it happen. The South Pacific - EF tour visited three countries, New Zealand, Australia, and Fiji. When our group arrived in Fiji we were joined by two other smaller groups and our EF Tour guide. We had lots of fun traveling with and getting to know the other students and adults we traveled with. It was only a 12 day trip but we throughly enjoyed all of it and felt the pace and variety of experiences was just right.

Our family had a blast exploring other parts of the world together and making new friends along the way. Our EF Tour guide, Lincoln, was awesome too!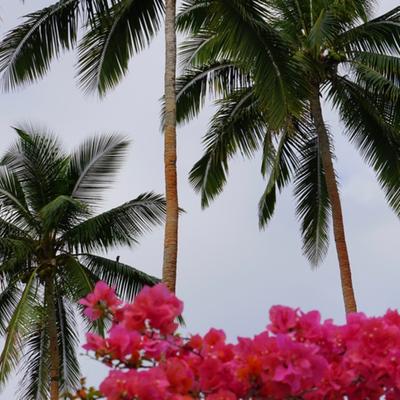 Great experience, great people
Every place we visit was amazing I liked each of them for different reasons, i learned a lot and enjoyed every single moment. Great tour guide and great services.
Amazing
This trip was outstanding and educational we got to see so much and meet so many new people and different cultures !!
Bucket list experience
This was an amazing trip! We learned so much about the history of the people in New Zealand, Australia and Fiji, despite the limited time in each country. My only suggestion is that this would be a more extended tour, at least 20 days.because of the travel time between countries it felt rushed at times and sort of "hurry up and wait"! Also if there are opportunities to bring items to underserved villages it should be known in advance as we would have loved to do that.
incredible journey
From the very moment we set foot in New Zealand and connected with our guide, it was clear he knew the places, and had the timing down. It was an amazing immersion in several different cultures. Our group consisted of 24 from my town, 10 from another, and 3 from a third. So not all of us knew each other at the start. But we all got along well and got to know each other as we learned about the Maori culture, the culture of Sydney, and the Fijian culture.

It's interesting that our guide who was with us thru all three countries was not permitted to be our guide in Fiji (because of the nature of the Tourism industry in Fiji requires a Fijian guide), but clearly our regular guide and our Fijian guide go way back together, so it all felt like the "inside scoop".

If there is one complaint I do have about the trip, it's that we could have used one more day in the Fijian resort so that it didn't feel like we only were there to sleep. Don't get me wrong, three countries in two weeks is not going to be a relaxation tour. But arriving at the resort late at night only to turn around and head out again early for a day tour on Tuvua Island was a little rough, and the following night was the last night and then heading for home by 11am. Thus it didn't seem there was time to explore all the resort had to offer. I do realize the Island was an optional adventure, but almost made the time in Fiji feel rushed. One more night at the resort could have smoothed that out tremendously.

In spite of that, however, our group had a tremendous time, and we give the whole excursion high marks.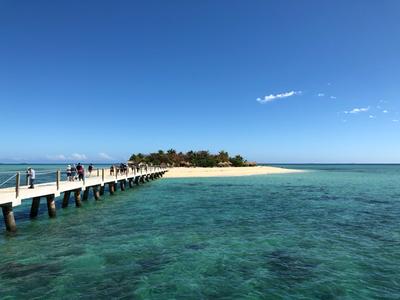 Too much travel and not what I expected for the pr
We had an excellent group leader. He made it fun. I did not agree with the price we paid seeing how we spent so much time on a plane or bus. Rotorua wasn't where I would've picked if I had a choice. I was expecting beautiful New Zealand like I've seen in postcards. Rotorua was not it. We didn't get enough time in Fiji for the price we paid. I would love to go on the next trip our leader has planned, but I feel like I was ripped off with this one so that will not happen, unfortunately.
New Zealand, Australia, Fiji
I was very impressed with the experience this year with EFtours. There was a lot of flying which took away from a few days of exploring the locations. Overall it was a very good experience. It was a wonderful combination of natural wonders and city experiences. I wished that we had spent more time in either New Zealand or Fiji instead of having a full free day in Sydney. I did not think that it was necessary to spend that much time in Sydney after a day walking tour of the city sights, it felt as if it were just another large city that could have been in the United States.
Great experience
I learned a lot on the trip. I feel like we should've spent more time in Fiji. The indigenous peoples were very welcoming and willing to share their history and lands with us.
Fascinating Experience
I loved the experience I had visiting New Zealand, Australia and Fiji. Loved every minute. Not only did I love the tourist attractions we visited, but also authentic places where I learned about the countries culture and traditions.