Wonderful experience!!!
Amazing sights! Good food. Tour guide was very knowledgeable, helpful and funny. Highly recommend!!
European Journey
I took a 8 day adventure to Italy, France and the Vatican. I was able to see Rome, Pompeii, Paris and Versallies. I stopped in Bologna, Florence, Milan along with in Switzerland and Germany. I was able to see the Basilica, the Sistine Chapel, the Trevi Fountain, the Roman Forum, the Spanish Steps, Piazza Navonna, Arc de Triomphe, the Eiffel Tower, Notre Dame de Paris, and so many breath taking places.
Wow!
Our trip was amazing from the locations, our guide, transportation and the food.
Great experience
Are tour in both Rome and Paris were great. We did lots of site seeing. Got to eat amazing food and know about people culture
Life Changing!
From the tour director, to the tour guides, to the food, to the iconic sites, our tour was nearly perfect. Thank you, EF, for changing the way I see the world!
Educational and Rewarding Trip
My trip to Rome, Paris, and London was amazing. My students were engaged and learning not only academic content, but social and cultural cues and various ways to travel around Europe.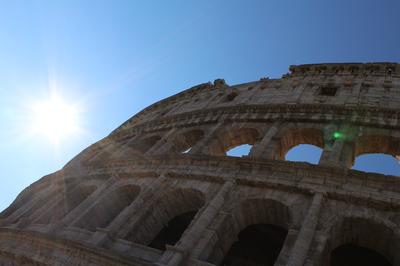 Roma!
We went to Rome, Paris and London. Overall this tour was fantastic, we had a chance to see all the "sights" that you would expect to see. We did not have a chance to visit all of the sights however, this was a slight disappointment, but livable:)
Rome and Paris was life changing
Visiting the Vatican was a once in a lifetime opportunity. To see St.Peters Basilica in person was so overwhelming it shocked me. To see everything in history come to life was a classroom experience I wish every student gets. Not to mention seeing the Eiffel towel lit up at night in red, white and blue was made even more special under a full moon. Amazing!
Phenomenal tour!
This is yet one of the best tours! Students were constantly talking about how "NOW" they can relate to history after having seen and experienced not only the historical sites but it's rich culture. It is very impressive to know that the best planning is done and how the directors go above and beyond to accommodate each and every person. Being in the hands of EF Tour Directors certainly provides a sense of comfort to know much planning is done in order to have the best experience.
Best 8 Days of my Life!
My experience in Italy and France was phenomenal! Everything and everyone was amazing -- the EF tour guide and local guides were extremely knowledgeable and friendly, the food was absolutely delicious, and the tourist attractions were, well, amazing (of course). I really enjoyed the scheduling because we saw a lot in a short amount of time while also being able to venture out on our own and explore. I also learned a ton about the history and culture of the cities I visited. Overall, what a cool experience! It was truly life-changing; I didn't want to leave. Thank you, EF!