europe
Europe was a wonderful experience I learned a lot and had so much fun. I wish there was less bus riding and more swimming and doing more traditional European stuff like making crepes or watching bull fights. Overall I really enjoyed it.
Awesome Experience
My daughter had an amazing time on her trip! She got to see and do so many great things. It was nice knowing everything was pre planned for her from her tours, and hotels to meals.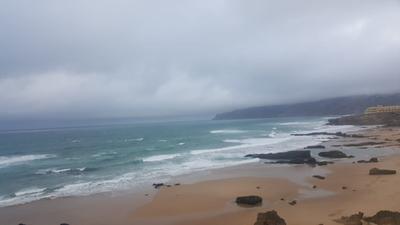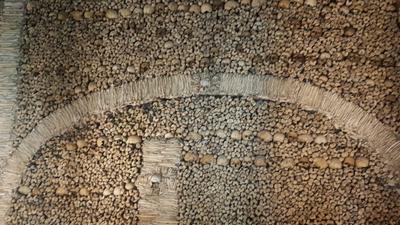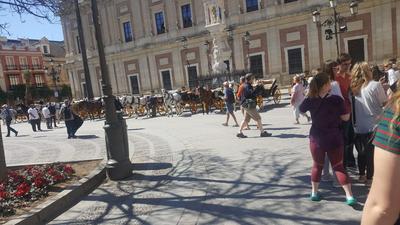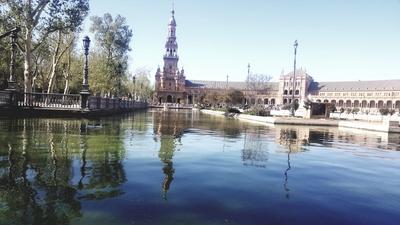 Amazing!!!
What an incredible trip. Portugal is the hidden gem in this tour. The weather is perfect, making the days in this country the favorite of most travelers. Spain almost matches Portugal with incredible sights and food (paella!!!). This is a trip not to miss!
Trip to Spain
Our trip was a wonderful experience both for the students and the adults. The trip was well organized smoothly run and the staff was very professional. Our guide was very informative, personal, and connected well with the students. The choice of locations was terrific and full of history. The accommodations for the most part were great and the meals were good and timely. I would love to go on another trip to similar stops in Europe. The only drawback of the trip was a few extended bus trip required to get to the next destination. I know that my son truly enjoyed the trip and would do it again if given the opportunity.
Trip of a life time
Loved every minute of the tour. A few of the hotels where not so great but...
Great Experience
I was a group leader for high school students on this tour. It was an incredible experience for my students- as they were able to see so much, make friends, and experience what it is like to travel in Europe. We started off in Portugal and stayed in Cascais. This small town was AMAZING and we gave our students free time in the town after dinner. This was notably our students favorite part of the trip-- when we were able to see a small town or city after dinner on our own based on where we were staying. Most of the hotels we stayed in were excellent- especially in Portugal. They had pools, decent food, and clean rooms. We did not enjoy dinner in the hotel every night for the first 8 nights. We would have liked to go out as a group more often. In addition, the local guides were great, but in some cases it was 90+ degrees outside and no one could keep up and hear them. I think EF needs to rethink the walking tour structure a little bit when it is extremely hot. It was not enjoyable or educational for anyone. There was a lot of time spent on the buses and not enough time in each city (especially in Spain). I would pick a shorter tour next time and one that spent 3 days in each major city, so the students could really experience it. Overall, if you set your expectations right, the tour is amazing. There is so much to see and learn. Our tour director was excellent. He was so helpful, fun, and professional.
Portugal is Amazing!
Our group really enjoyed our time in Portugal and Spain. I must say that Portugal was unexpectedly the highlight of the trip.

A few suggestions:
1) We would love to have had more time in Seville.
2) The accommodations at Canal Olimpic were wonderful, and we would love to have had more time there for our students to take advantage of the nearby Water Park that was included with our stay at that hotel. We also wish they had more time to go to the beach in that area. We would have given up a day in Barcelona for this to happen.
3) A tour of Casa Batllo is a must and should have been included.
4) Our visit to Valencia was so short; we would have given it up for more time in Seville and to do the tour of Casa Batllo.
5) When in Banus, a catamaran ride over to Marbella is a great experience for the students.
Underwelmed
I would NOT recommend this trip. You spend way too much time on the bus. I would say you actually spend more time on the bus than actually touring. Also you do not stay in the cities you are touring which is disappointing, very inconvenient, and completely makes no sense. That also contributes to more time on the bus. For example we stayed at a hotel that was 1.5 hours out of Barcelona with traffic. So each day we spent 3 hours just driving to and from Barcelona. Then if you are looking to relax during the day back at your hotel you can't because it is so far away and the bus doesn't leave to go back until late at night. You are literally stuck wherever the bus takes you because again your hotel is too far away. This happened in every place we stayed. I am very disappointed with EF tours on this trip. Portugal, Spain, and the French Rivera were beautiful and our guide was knowledgeable but overall the bus and lodging situation made the trip quite miserable at times. Also I paid for an excursion to two different cities while in Portugal and we only went to one. Feeling like EF tours should reimburse half the money.