Mind Blowing Experience
I have been all over the world, but when I first saw Machu Pichu, settled into the Andes Mountains, it took my breath away. Learning about the Incan culture and being in the mountains was an amazing experience. Be aware that it is winter in the Southern Hemisphere in June/July so it is cold, and you will be 8,000-12,000 feet up most of the time. It is cold and can be hard to breath when walking.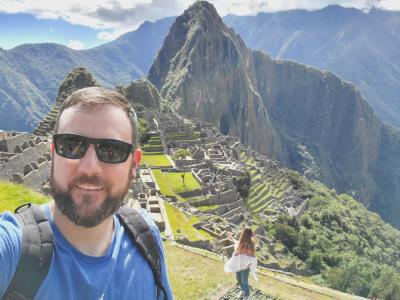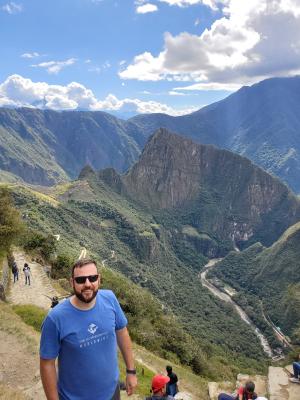 Loved this trip!
This was an amazing trip. All of the hotels were nice and the combination of seeing Cusco and Lima was perfect.
Incredible!
From our terrific guide who gave us all personal atention, to the perfectly balanced itinerary that mixed activity wth down time, the reservations and no-hassle tickets and variety of hotels, water always available and excellent travel tips, this trip was epic! I have to admit that was skeptical about the alititude, but the itinerary acclimated us very well. It was the experience of a lifetime, and it was wonderful. Every guide was hand-picked, expert, and delightful. Thank you and well done! I would definitely recommend EF and this trip!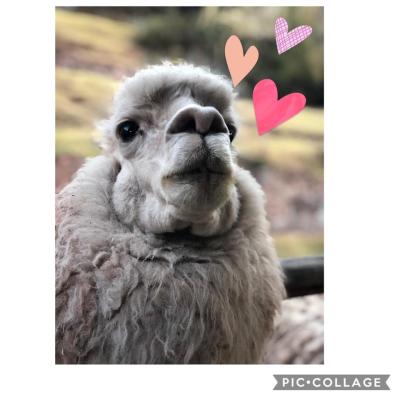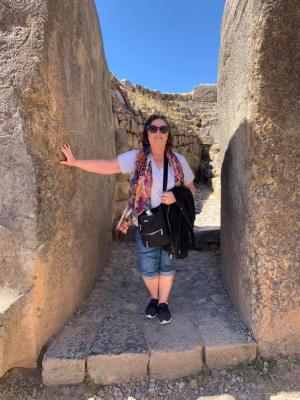 Always moving
Overall it was a nice trip but would prefer to sit with the group I am traveling with on planes, have hot water at each hotel we stayed in and more time at locations.
Dream Realization
Buy 0Our EF Tour Director was Awesome. We did not need to worry about our food, lodgings, tickets for travel, tickets for excursions, it was wonderful. We had excursions that educated us, pushed our physical limits, awed us with the rich history and culture and filled us with appreciation for our current blessings.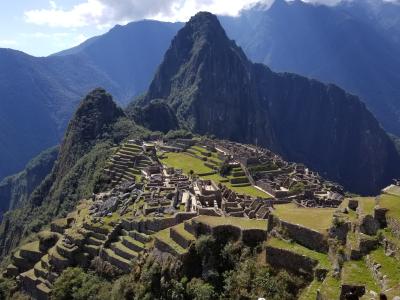 Amazing Experience
The main tour guide and local guides were very knowledgeable, and I learned so much. The trip was very organized, and there are enough activities that we were always busy. I felt safe and was always well taken care of.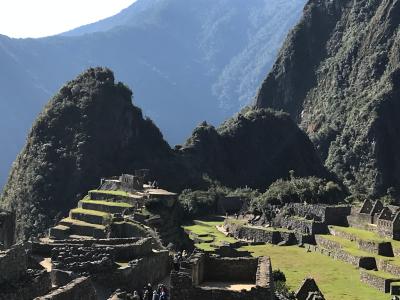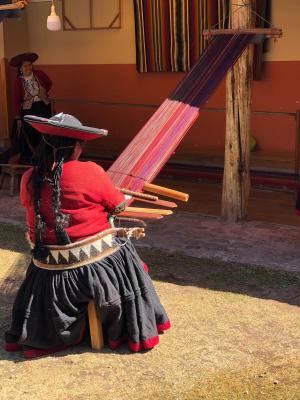 Trip of a lifetime
Overall a great trip. Would be nice to skip Lima and find other parts of the country to explore. Machu Picchu did not disappoint, it was breathtaking. Issued EF backpacks are horrible and really need to be rethought. There are plenty of travel and inexpensive backpacks made out there that last you more than 5 days. The EF tour backpack is not one of them. Bracelets were a new addition- what exactly are they for? Are you supposed to write an emergency number on them or your name or is it meant to be a reflector- not quite sure? Get with it EF!
Breathtaking views
The trip was amazing, and all the guides (and bus drivers!!) were fantastic. They were very knowledgable, passionate, and friendly. The weather was beautiful in Machu Picchu and Cuzco. I could not believe the views of Ollantaytambo, Sal de Maras, and Machu Picchu. The EF tour guide planned for us to go in the afternoon, and we avoided the crowds. I highly recommend the Planetarium in Cusco as well. It was a really well planned and organized trip:)
Life Changing Experience
My 17 year old son had an amazing experience on this trip with members of his high school graduating class. There was lots of cultural enrichment, and the trip opened his eyes to what life is like in other countries. He had a very positive experience with their guide, Augusto. His favorite part was experiencing Machu Picchu; least favorite was the "rustic" hotel accommodations in Cuzco, but even that helped reinforce how privileged his world is in the US! My hope is that this experience is the start of a lifelong love of travel for him.
Peru adventures
Amazing tour. It is well paced with you staying a few nights in places so you are not constantly moving. The food is exceptional. There is a lot of variety of local cuisine, fresh fruits and vegetables, seafood as well as something for an adventurous palate such as guinea pig which actually isn't bad:) Definitely more outdoors, only 2 museums in Lima and one afternoon in Cuzco where you have options for museums. Makes you feel like an explorer of ancient civilizations.