Amazing experience and beyond!
This was the trip of a lifetime. The excursions with the local guides to the city tours, local markets, Salt mine, Sagsaywan, Ollantaytambo, Machu Picchu, Seminario gallery, community visit and the Amazon were beyond any expectations. Our lodgings and food experiences were also outstanding. Be prepared to climb in the footsteps of the Incas... hundreds of steps, ascending and descending with spectacular views. Be prepared to try local dishes... like alpaca and guinea pig... Wake up those taste buds!... Expand your horizons! In the cities you will learn to appreciate your lifestyle and respect the Peruvian culture. You might even pick up a few tips on how to become a better global citizen. Our guide at the Amazon lodge was a fountain of information about the plants, animals, insects and the ways of the indigenous people. The visit to Monkey Island was the perfect ending to our amazing journey. Highly recommend a visit to Peru and adding the extra few days to the Amazon.
Absolutely Amazing!
Our group had the most wonderful time in Peru. This was the most active trip I've taken with EF and most definitely one of the most enjoyable. The weather was wonderful (we lucked out), the food was delicious, and the itinerary was perfect for our active bunch of high schoolers. Their favorite part was visiting a local community and hanging out with the children, practicing their Spanish-speaking skills with the locals, and visiting Machu Picchu.

Our Tour Director, Omar, was fantastic. He had great energy and had a wonderful rapport with the students and chaperones. The students especially enjoyed the pick-up soccer games with Omar. He was very knowledgable about Peru's history and culture, which really helped make this educational experience wonderful. We take these trips to help students connect what they learn in the classroom to first-hand experiences and Omar really did a wonderful job of making sure that students understood the importance of every site we visited and what it meant to the Peruvian people. Everyone returned home with a greater appreciation for Peru and a better understanding of it's culture.

We did add on the Amazon extension, which is a must-do if you're considering it! We were all so out of our element, but it was a once in a lifetime experience and I'm so happy we chose to do it. We would highly recommend visiting Peru!
amazing tour !
i had the time of my life on this trip. honestly it was so cool looking at all the history and getting to explore the cities is super fun. our tour guide was very engaging and also made the trip a lot more fun !
Peru was amazing even without luggage
It was great once we got there. Stuck in Dallas 2 days and never got my luggage till the last day. Would hope they stop using American Airlines. I would pay double just my spot not sold to someone else due to overbooking.
Mind Blowing Experience
I have been all over the world, but when I first saw Machu Pichu, settled into the Andes Mountains, it took my breath away. Learning about the Incan culture and being in the mountains was an amazing experience. Be aware that it is winter in the Southern Hemisphere in June/July so it is cold, and you will be 8,000-12,000 feet up most of the time. It is cold and can be hard to breath when walking.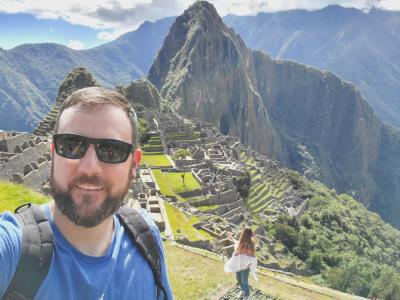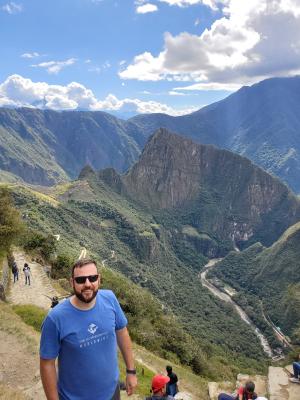 Loved this trip!
This was an amazing trip. All of the hotels were nice and the combination of seeing Cusco and Lima was perfect.
Always moving
Overall it was a nice trip but would prefer to sit with the group I am traveling with on planes, have hot water at each hotel we stayed in and more time at locations.
Dream Realization
Buy 0Our EF Tour Director was Awesome. We did not need to worry about our food, lodgings, tickets for travel, tickets for excursions, it was wonderful. We had excursions that educated us, pushed our physical limits, awed us with the rich history and culture and filled us with appreciation for our current blessings.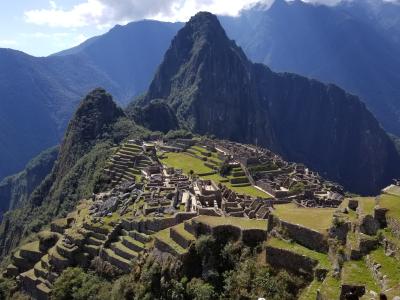 Amazing Experience
The main tour guide and local guides were very knowledgeable, and I learned so much. The trip was very organized, and there are enough activities that we were always busy. I felt safe and was always well taken care of.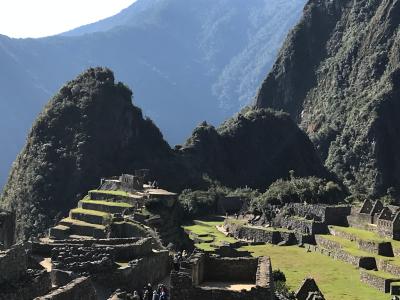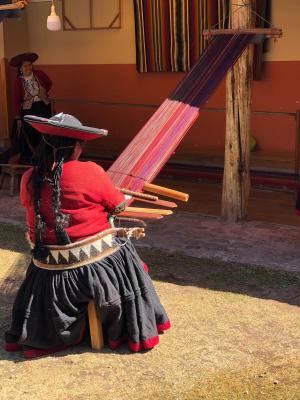 Life Changing Experience
My 17 year old son had an amazing experience on this trip with members of his high school graduating class. There was lots of cultural enrichment, and the trip opened his eyes to what life is like in other countries. He had a very positive experience with their guide, Augusto. His favorite part was experiencing Machu Picchu; least favorite was the "rustic" hotel accommodations in Cuzco, but even that helped reinforce how privileged his world is in the US! My hope is that this experience is the start of a lifelong love of travel for him.