Fantastic experience!
This tour is amazing!! Hiking up Machu Picchu was a once in a lifetime experience that my group will never forget. The reason for only 4 stars was that there were moments that I felt were rushed; for example our time in Cusco. We didn't get an actual " tour" of the city, mainly just an overview and then free time. My kids and I would have liked to have been given a bit more in depth tour of the city, especially since we had 5 hours of free time but really only stayed in the main square because that's all we were told about. The other downfall was that we often felt pressured to purchase things at stops for various reasons like the line "this is the only place to trust to buy real alpaca"...the same line when we were at a jewelry store in Pisac Market. There was also a lot of traveling within peru, which is to be expected. The value was wonderful, although our tour guide did continually switch our included dinners for lunches which forced us to pay for dinners more often and were many times more expensive than lunches. I have been on multiple tours with EF and I paid way more in meals this trip than any other.

Regardless, traveling to the land of the Incas was an inspiring and amazing journey. There's a lot of walking and hiking, but it is worth every bit of soreness and exhaustion you will experience.
Not good
I went to Peru and the itinerary was too packed in we couldn't have any free time. Our tour director also didn't let us choose our lunches until we started to complain to him. We all got sick and we're throwing up from the food and/or altitude but we still weren't given time to adapt to the higher altitudes. I would not recommend going to Peru ever or with this tour director.
Beautiful but be careful
You'll see many beautiful sights, but be prepared for long distance travel by bus, airplane, and walking. Altitude sickness is no joke and make sure your younger and older travelers are prepared. Also, a parasite took out 22 out 28 of our travelers. Wash your hands constantly and be careful of the water.
Opportunity of a Lifetime
Pros: Amazing sites and views, first hand information from knowledgeable guides, seeing Machu Picchu, decent lodging (even for a spoiled American), opportunity to interact with indigenous peoples of Peru and see how life is lived in the Andes and on Lake Titicaca, and so much more.
Cons: Altitude sickness-it's a real factor regardless of age. Prepare ahead of time! A LOT of climbing up uneven steps-you are exploring Archeological ruins, wear appropriate shoes and work on those squats ahead of time! Weather-Bring shorts even in the winter. The weather is freezing for the locals, but while it was sometimes extremely cold in the morning and evening I was unprepared for how warm and comfortable it was during the day. Layers, my friends, layers. Time on the Bus-there was a lot of time on the bus some days.
Great X-Cultural experience
There are places on the other side of the world that is so far away from Peru, and yet so similar! There are some similarities of the ways of life as the places I have visited.

Just because something is done differently in other countries or cultures, it doesn't mean it is weird or bad; in fact, they are equally good if not better, we are not the best.
Very Enlightening
The emphasis on learning about the history and Incan culture of Peru was very informative and enlightening. It was a period of history that I understood rather poorly and now have a greater appreciation for.
Our tour director was flexible and well organized. We had plenty of free time to explore, ate good food, and saw some breath-taking sights while not shying away from the poverty.
Overall, it was a highly enjoyable experience!
Busy and educational
Our Peru trip was amazing--truly a once-in-a-lifetime experience. I appreciated having lots of activities and everything organized so well for us. Our Tour Director was OUTSTANDING: attentive to every detail! I will recommend EF to anyone considering it in the future. We felt safe and taken care of throughout our trip.
Peru: Awesome
I love the culture in Peru. I especially enjoyed the Floating Islands on Lake Titicaca. The people were so loving and funny. The whole idea of living on man made reed islands was so interesting.

As delightful as our tour was, the trip there and back was riddled with delays. Almost to the point of missing 3 days of the tour.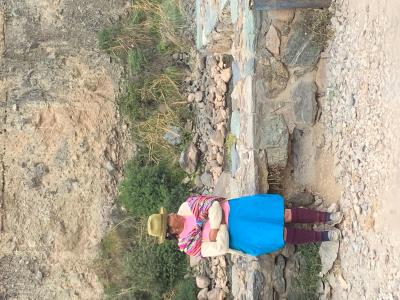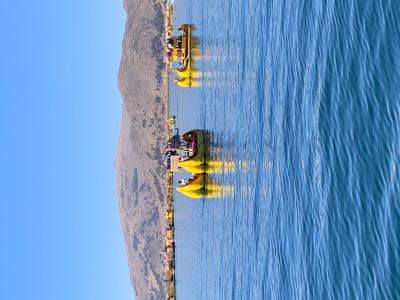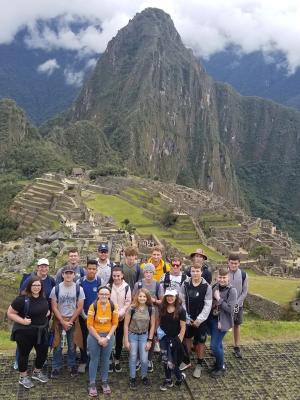 Peru Experience
I had a great time on my Peru Trip, everyone was very nice and I learned a lot.
It was a great experience
Our guide Helmut was amazing. Peru is fabulous and the food is great. We got to see amazing things without being rushed. Machu Picchu and Lake Titikaka were my favorites. I was amazed at the quality of silver and baby alpaca clothing. I wish I could have done 2 weeks instead of 8 days.