Education first! Enjoyed learning!
Overall, I learned a lot about cultures of most Americans vs most Europeans. I also saw first hand that having a positive attitude makes every experience better. I loved our guides and all we got to see in such a short time. What a blessing! The Eiffel Tower and d'Orsay Museum were big highlights for me. Traffic and late busses challenged the experience but overall FABULOUS adventure!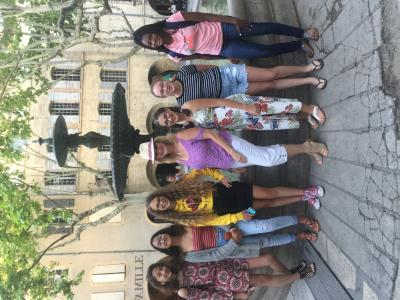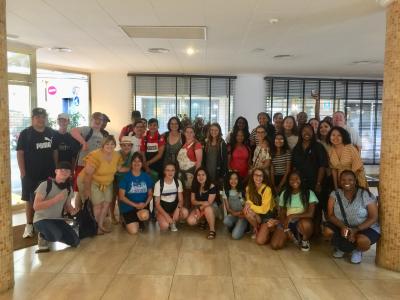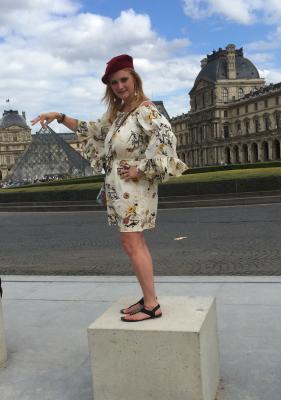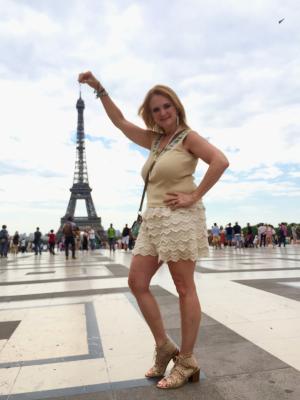 Foreign Beauty
My experience in Europe was truly amazing. Words can hardly describe the beauty of the lands in which I walked amongst, nor the feeling of being immersed into a new way of life. One essentially has not lived until they've set a foot in front of the other on grass that is not of home. They haven't felt liberty until they've taken a breath of foreign air that spikes a tranquil sensation. Our Earth is enormous and I believe every man and woman should go out and dive into culture that they are yet to have found themselves in.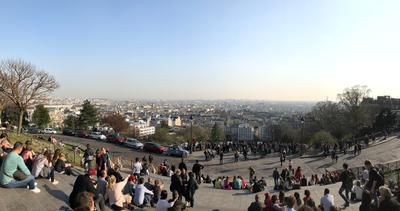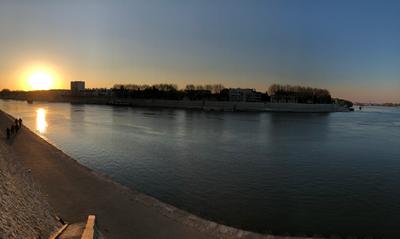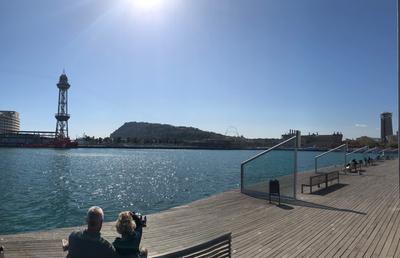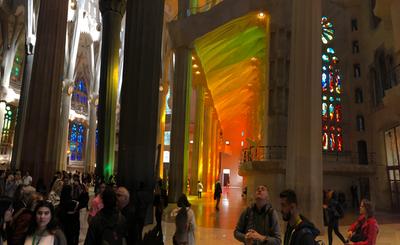 Adventure of a lifetime!
I went to chaperone my kids, and I can only say good things about this tour. I am very impressed! It was very educational and well organized. Safety is their priority. We happened to be there when France won the World Cup 2018 and our tour director knew just exactly where to take us to avoid chaotic places and get back to the hotel safe. The places we went were oh so fascinating, amazing, breathtaking! Aside from our own tour director, we also had tour guides with their own field of expertise. We were given free time to explore on our own, try new food, take lots of photos, and buy souvenirs. We did a lot of endless walking but it was all worth it!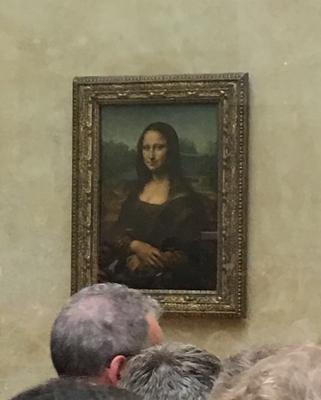 Great experience
The trip was very enlightening and the selected tour guide was very friendly. There were a few hiccups with hotels but otherwise it was an amazing experience
So much to see!
I had a fantastic trip to France and Barcelona, we rarely stopped experiencing things from 9 am to 9 pm! As mostly a country girl, the buses, trains, metro rail and tour buses were also part of the new experience. To see the art in the Louvre and be able to enter some fabulous churches was indescribable. The tour leader from EF was absolutely needed as we spoke little French or Spanish, she took great care of us all. Thank you!
Europe 2018
The Dinner Food Wasn't That Good, I only enjoyed 1 dinner and I usually have no problem with food. The pizza night the first night was absolutely dreadful. My best meals where the lunches I bought myself.

My Biggest problem is that you sell the tour as a 10 day trip and 2 of the ten days are full travel days. If you sell it for a ten day trip, we should be gone 12 days and then actually tour and see the sites for 10 days.
Trip of a Lifetime
My trip was probably the best experience of my life and definitely the most memorable vacation I've ever been on. I did all sorts of crazy things and the group that I was with were the best. Some parts of the trip could've been fixated a little better but other than that it was incredible. Watching France play in the World Cup in a bar in the streets of Paris was an event I'll never forget. Our tour director was flexible to what we wanted to do during free time which was nice as well. Seeing a Lenny Kravitz concert in the ancient Roman amphitheater in Nimes was not planned but our director allowed us to attend and it was one of the craziest nights of my life. The people we met were mostly nice and approachable. I found lots of friends in strange places such as the McDonald's right next to the hotel or at the bar near the hotel as well. Our bus driver was also one of the coolest and funniest dudes I've ever met and going to the bar with him was a crazy time. The destination sites were amazing and I really enjoyed walking around Versailles on our second day in Paris. The trip itself was great but really made it amazing was the people, like I said earlier my group was fun and loved to go out and try new things. In all honesty I could sit here and type all the stories and memories I made on the trip but I feel it's much more important for others to go out and make their own memories and this tour presents an opportunity that I feel is almost incomparable to other tour companies.
DISAPPOINTED :(
Although the people and the tour director, guides, etc. were geniuniely nice and informative, the overall experience left me feeling disappointed. I believe this was a result of the overall pace, which set the tone of the trip which felt constantly rushed. Which led to not being able to enjoy and therefore experience the beauty and culture of the areas which we visited. I was also disappointed and felt cheated due to not having access/entrance to venues on our itinerary. Especially when things did not turn out as planned I expected it yo be like tours I've been on in the past. Where the director had a "back up plan", and always tried their best to help make extra excursions happen. And even the venues we did have entrance to were rushed and yet the days were long and hard due to the pace and overall distance and time spent on foot. Which I found to be excessive even for a walking tour.
Good Trip
Overall great experience for students. A few things could be improved; hence the 4 out of 5 Star rating.
Good trip
A good trip but needed more guidance /ideas during free times. Our tour guide should have been more in tune with the whole group.