Fantastic
As a chaperone, I enjoyed all aspects of the tour. Tour director and local guides were extremely informative. The restaurants were not as classy as I was hoping. One of our hotels was unsuitable for the amount of students that shared rooms,a better selection would have made our students appreciate their stay.
I highly recommend our tour director to any tour, he was simply amazing.
Memories of a lifetime
We spent 3 days in Madrid and 3 days in Paris. This was our first time travelling to Europe. While we would have enjoyed a little more time to explore museums and the cities, we did enjoy the flurry of tourist attractions. I am confident now that we can return to Europe as a family and travel without the anxieties of first time international travel. Our general tour guide was more than accommodating. He was able to seamlessly make last minute changes for our group. The kids LOVED him and the adults enjoyed watching him interact with the students. The guides that we had for our bus tours, the Royal Palace in Madrid, The Holy City of Toledo, and Versailles were beyond amazing. They had a wealth of knowledge, were friendly, and punctual. I only wish that we could have had guides for The Prado and the Louvre. Those museums are so large that they are intimidating. We were so concerned about getting lost (and we lost a good amount of time just trying to find one or two pieces that we wanted to see) and we did not get to see or learn about nearly enough.
As far as the travel itself, our hotel in Madrid had a spectacular location, right next to the Reina Sofia and walking distance from so many attractions and the metro. The rooms were small and unfrilled, but I suppose that is to be expected in Europe. Our hotel in Paris was much more "western", with larger rooms and better service. But it was quite a ways from the center of the city and did not really feel like a safe neighborhood. That meant that we really only should've been out with our guide and in a large group, whereas we were able to explore a little more independently when we were just a couple of stops from the hotel. My only real complaint would be the air accommodations. Assigned seats were given without any regard for the age of the students or keeping family groups together. A 12 year old girl should not be seated next to an unknown grown man on an 8 hour flight. Nor should a mother and daughter be separated. Personally I need a window seat on a plane to ward off motion sickness and it was impossible to change the seats to accommodate. Some options and freedom with the air travel seating would have been nice.
The restaurants chosen for us were great, and I liked how we all had the same meal (no wasted time with menus), although I feel like the vegetarians in our group did not have good selections. Many times they opted to dine elsewhere, which is unfortunate because it not only separated them from the group, but they had already paid for the group meals and then had to pay for their own.
Overall this was a wonderful experience and we will forever cherish the memories made. I would highly recommend an EF tour to other families considering it.
Whirlwind Tour!
I really appreciated the amount of safety protocols and safety discussions with the students regarding navigating major international cities. I thought the hotels were well-appointed and appropriate. I liked the use of the metro in all three cities. It was difficult to learn how to use the metro at first, but once we taught the students, navigating the cities was a breeze. I appreciated the amount of effort our TD put in on our behalf during the trip to make sure that the students were safe, got to see and do MANY activities, allowed us to tailor our experience to fit our students, and the constant communication he kept with us during our tour.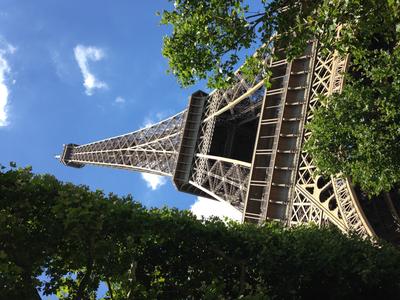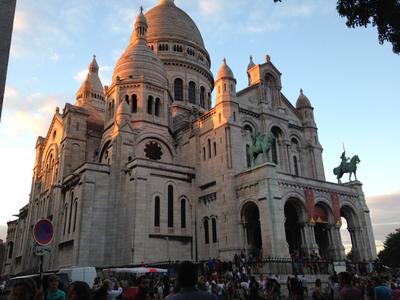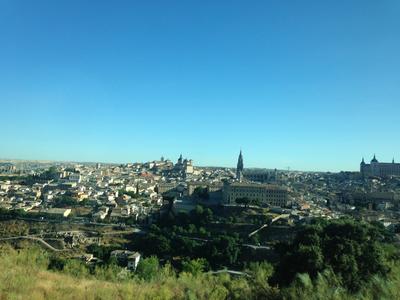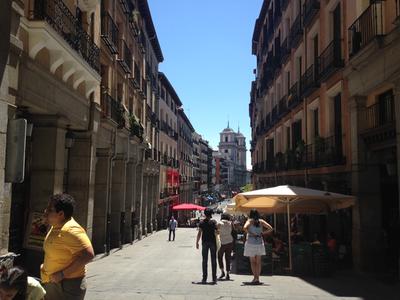 Fast paced and fun.
This was a great tour.
There were three beautiful and unique cities! It was so cool getting to notice the differences between the 3, and the similarities. It was super face-paced and busy. This is definitely a CITY tour. My recommendation is to look into other things happening in the cities you're going to. We were there during the Eurocup 2016 and that was crazy. There's tons of walking on this tour, we clocked 60 miles for the entire trip. Luckily I toured with a very athletic group. They handled it well but other groups might have a difficult time with the pace. Another recommendation is to hire someone to interpret in the museums/art galleries. That wasn't part of the tour and that was a bummer.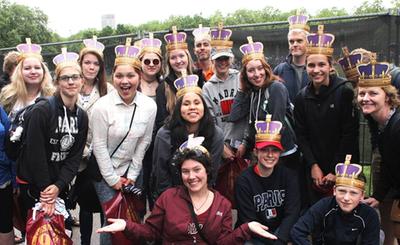 Unfortunate timing
In most cases I think EF Tours probably does a good job organizing and implementing student tours. For us, unfortunately, lack of contingency planning caused the second half of our tour to fall apart. We enoyed 3 good days in Madrid, but we had less that 12 hours in Paris, so calling our tour "Madrid and Paris" is painfully inaccurate. It was more "Madrid (with over 15 hours in Madrid airport) then train travel for 2 days via Barcelona for a 3 hour bus tour of Paris". In the future I hope that the main office will, when faced with news of an air traffic controllers strike on the horizon, not leave the tour leader (who was excellent, and a shining light in the fog of disappointment) out of the loop for over 24 hours, and then hope for miracles. A plan B to get us up to Paris should have been ready to roll as soon as news of the impending strike hit the travel world. You also need to allow more time in Toledo.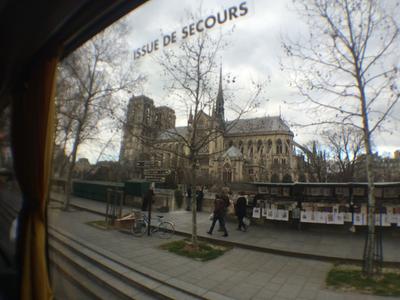 " Uncontrollable" events
Overall I enjoyed this travel experience in spite of uncontrollable outside factors. I feel that during the air controller strikes in France more proactive steps should have been taken to get us from Madrid to Paris. The strikes were common knowledge the day before our flight and back up plans should have been made at that point so we didn't waste travel days in the airport (15 hours in Madrid airport). Also direct flights from iAd were available from CDG to home rather than connecting through Newark. Communication between headquarters and our tour director was not good and we had to update her before headquarters on travel plans and changes. I enjoyed seeing more of Spain but was disappointed we had only 5 hours in Paris. I am not sure I would do another EF tour.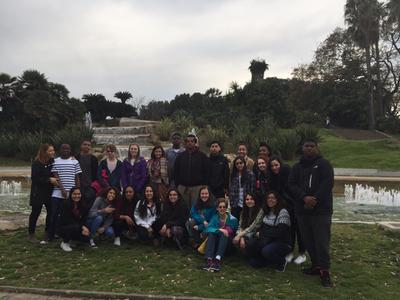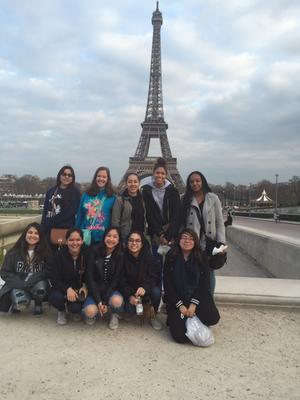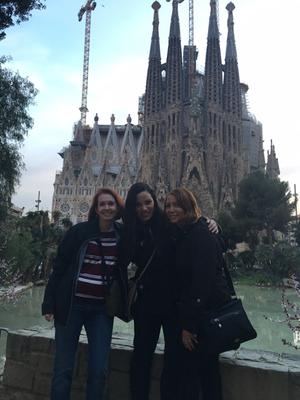 Wonderful Experience in Paris and Madrid!
This tour gave us a glimpse into two different cultures and countries, allowing us the opportunity to use some of our language skills in both French and Spanish. My group consisted of teachers and students of both languages, so it was a great experience for all. The Flamenco Evening was the highlight of the tour for the Spanish teacher while the time spent at the Eiffel Tower at night was the highlight for the French students.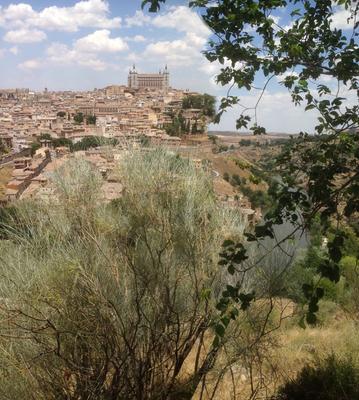 Just Okay
There were some positives about the trip but the negatives out weigh the positives. Way too many in the group size to enjoy the experience. 30 to 35 would be the maximum group size (we had 52). How could I enjoy the walking tours when we had to run to keep up with the pace and taking into consideration the vast number of other tourists! Hotels were too far "out of town" and not convenient to metro/trains. We were late and had to walk or run for almost everything because of transportation! Now for positives: Tour guides were very good! All meals provided were good except one. Hotel rooms were clean. Very little free time with all the extra tours. Over all - Would I like to go to Europe again - YES, but not with a EF tour group.
Remember
The hotels we stayed in were too far out from the city. We spent a great deal of our time traveling to our destination. The group was too large ( we had two other groups with us) and they had a different agenda which caused some conflict.
Disappointing
I would recommend this trip ONLY if it was guaranteed that it would be a smaller group. Our group of 16 was paired up with a group of 32 and a group of 4 making our total group 52 people. This would not have been an issue if we did all of our traveling around by a dedicated bus. However, we had to move 50 people through public transportation. We waited around A LOT while our tour director purchased tickets and she seemed to not know the systems very well even sending us on a wrong bus. Luckily the drivers were very nice and made sure we took the correct bus.

Our tour guide as a result was very testy and angry with the group. We saw a lot in the time that we had so I am grateful for that. Thanks to our group leader we were able to breakaway a bit to give our students the best experience possible given the situation. The kids had a great time, met new people and experienced different cultures. I have nothing but praise for our Group Leader.

I think that using public transportation is a good idea in major metropolitan cities BUT not with a group of 52. It is good for students to learn. Also, a guide in the Prado to explain the major pieces would have been very beneficial.

The Trip would have been AWESOME had the group been smaller.