Where did my money go?
My overall experience wasn't the best. The food selection wasn't good with the same meal three nights and no authentic cuisine. You are kept from your hotel all day and carry luggage all the time. Bus drivers can really effect your experience as they are either late or unwilling to accommodate bathroom emergency and weather. A lot of details about boarding and excursions weren't discussed until after payment and shortly before leaving. If the details of the trip were disclosed, I definitely wouldn't have booked the trip. Of course I enjoyed being in Europe but got my first and only experience traveling overseas, it was much below expectations.
Fun but extremely hot
The tour was extremely fun and educational but there was no air conditioning and the food was kind of disappointing and gross, especially for a vegetarian.
Mostly really good, a little bit bad
I went to Paris and the French Riviera with my 16 year old daughter. We loved our tour guide and the I think the tour got it right in terms of the # of days at each location. We hit all the highlights in Paris and also in the South of France. We went swimming three times in the South of France which was an experience we will never forget! The bad part was that I think it was too much walking in Paris for exhausted 16 year olds. It was really hot and there are not a lot of restrooms so some girls and adults got dehydrated. I wish there were more scheduled stops to use the restroom. Other than that, I would highly recommend!
Étonné
I didn't really know what to expect as a chaperone on an EF trip and was pleasantly surprised. Our EF guide(s) clearly cared about our students and their experience. We traveled with high school students and it was the perfect blend of guidance and supervision with a measure of independence. Our guides were warm, enthusiastic, and engaging as well as informed and clear regarding expectations. While our schedules were packed, I think our students appreciated the full nature of our days. I do wish our evening accommodations had been a bit more centrally located and the dinners were a bit of a mixed bag, but for the price, I think these things were more than satisfactory.
Comprehensive, exhausting!
At first, I balked at the cost of accompanying my child to France on her French class trip. However, after our 9 day tour of France, I can honestly say that we received a comprehensive and extensive tour of Paris, Provence and Nice. Pros: Very accommodating and experienced tour guide, packed-full agendas, transfers to bus, train, into hotels, etc., without problem. Cons: Sometimes the pace was a little too hectic (even for the kids!). Evening meals were heavy and didn't sit well with most of the kids. Other than that, highly recommend EF Tours.
Unforgettable
The overall tour was one of the best experiences I've ever had in my life. I had such a good time, and being around people that I liked made it even more special. The only thing I disliked was the dinners and breakfast. I was expecting a lot more than just meat and potatoes every night. However, being able to buy my lunch made it easier to enjoy authentic French cuisine. Overall, it was an amazing trip!
Incredible
The most incredible trip of my life surrounded by some amazing people
Priceless
This was my first trip out of the country and I went as an adult traveler with a family member (student). The adventure cannot be described in a short review because it is so much more; the experience of being there surrounded by culture is something you will remember for the rest of your life!! In nine days we managed to tour the Notre-Dame Cathedral, see the Eiffel Tower both during the day and at night (best time to see it), see various landmarks and monuments along the city streets of Paris via a bus tour with an experienced tour guide, visit the Palace of Versailles and Gardens, see the tomb of Napoleon the 1st -Dome Des Invalides, spent the afternoon at Louvre where you will find the infamous Mona Lisa, walked the streets of Provence and Avignon and saw the largest and most important medieval gothic building Palais des Papes, put our feet in the water at Pont du Gard, visited the Arles Amphitheater built in 90AD and took a boat cruise in Cassis seeing one of the top ten beaches in the world ending our trip in Monaco/Nice.


So much time and thought went into this trip. You did not feel rushed and were able to enjoy everything you saw and appreciate its beauty.

A few key things to remember are:

Bring good COMFORTABLE and supportive walking shoes (at least two minimum that you can switch out daily) as you will not stop walking until you are passed out in your bed for the night. You are on the move from early in the am (before 0730) until late in the evening (after 2130).

Bring LOTS of baby wipes/handwipes with you as you will want those to clean off your feet and use to clean your arms and legs as it gets very hot throughout the day.

Bring an empty water bottle that you can fill up throughout the day if you are lucky to find a place. Plan to spend a nice amount on bottled water as you will need it throughout your trip and it will be your number one luxury.

Bring a few bags with you that you can take to the market as some of the vendors do not have bags.

Purchase beforehand or while you are there a HAND FAN. Believe me when I say this will be your life saver as well as a small umbrella for shade. A lot of places in France do not have air conditioning so some places might be hotter than others.

Don't expect luxury hotel rooms. They are perfectly fine but are small and some do not have air-conditioning. Bring your own washcloth or loofa as the hotels do not hand these out and note that you will have one towel per guest per night. So an extra towel in your checked luggage would not hurt.


Last but not least, just know you will have an amazing time and be open to the adventure. you will be tired and/or at times tired of walking but man up as it truly is a once in a life time experience; it was for me.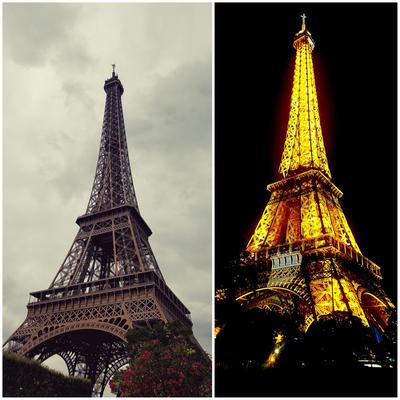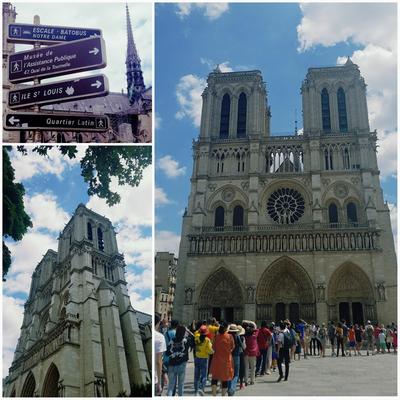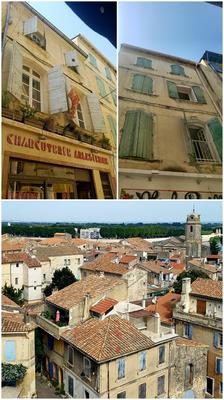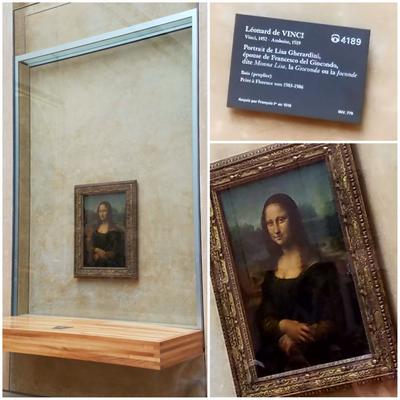 Amazing
I never thought I would ever enjoy something so much in my entire life. If anyone is on edge of deciding about going, I recommend it 100%. You will not regret it.
Exhausting and expensive but comprehensive
I know EF provided upfront guidance with regard to the pace of the program, but I felt it was sometimes too much for the students. As a seasoned budget European traveler in my youth and someone who travels for business, I was able to handle the pace reasonably well, but many other adults without this experience also struggled. Extreme heat in Paris, and the flipping of the itinerary also did not help, as the heaviest schedule was at the end when everyone was tired. Hotels were better than expected, as were associated breakfasts, but dinners were in general poor quality and lacking in salad and vegetables. Not sure how much historical and cultural learning was planned, but I saw the trip mostly as a sightseeing sampler of the region, often with little relevant historical perspective. Cinque Terres, San Remo, and Arles were very picturesque, but Monaco and Avignon could be skipped for their lack of historical context. Paris was very well done, mostly due to the efforts of our very expert guide. The guide was extremely accommodating and tried to optimize the trip in many large and small ways, but was somewhat hampered by the demanding itinerary and the attempt to merge two very disparate groups. Our small group (4 high school French students and 5 adults) was interested in historical learning,, but was paired with a large, younger group from the from the west coast that had not studied the language or culture and seemed to want mostly entertainment and shopping. This was capped off with poor itinerary planning for flights. On the way to Milan, we were routed through a very inefficient Amsterdam connection and barely made our second flight. On the return, our bus driver got lost picking up two other groups and we were dropped in a remote spot with no guidance to our check in area. With our group size, several taxis would have been better. We barely made the flight, despite getting up at 4 am for a 9 am flight. This should have been handled better.

In all, I'm glad I accompanied my daughter but we have both agreed that if we were asked to go on a future trip with this company we would decline.