Wow!
What a fantastic trip! The details in our transportation arrangements were perfect. The tour director was incredible. She guided us through Paris and the Chateaux region with impeccable ease. The busses that we used were clean and the drivers were very professional. Thank you to everyone at EF who helped to make this trip memorable for us and the students who we chaperoned. Well done!
Paris and the Chateau
My girls and I had the best time!!! I love that everything was scheduled but there was not quite enough time for souvenir shopping. We would have liked a little more time at the Normandy American Cemetery, too.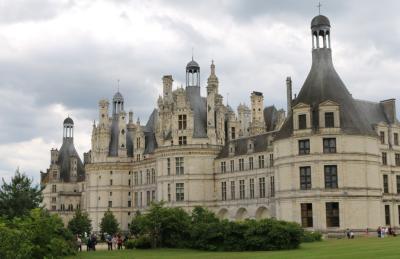 Paris Trip
Things I love: the tour guide was awesome! Very funny and informative. Having a driver - Didn't have to worry about parking or how to drive in the country or directions to and from places. Was able to keep luggage on board the bus.

Things I didn't like: a lot is crammed into one day so the visit is very fast and short lived. Didn't get time to just slow down and really take in the beauty and history at each place that we visited. Our group was huge so we spent a lot of time just standing around waiting for people to use the restroom or to get back to the meeting place. Didn't like the time we have for lunch and free time/shopping- it's usually an hour which isn't much time to do anything.
Great Trip
Great Trip. We enjoyed the experience. Our Guide "Guille" was awesome. If you go on this tour ask for him as your guide.
Unbelievable Trip
A busy trip that took us to beautiful Paris and the gorgeous & more relaxed countryside of the aLoire Valley & then to the touching area of Normandy. The schedule was full but we were able to see & experience so many things. The hotel rooms were a bit rundown in some areas; that is something to work on. Also, there were times when you wanted a little more time in certain areas or places & you felt rushed but I know that it was due to schedule & being with a group. Our leader was AMAZING & our bus driver was safe & very personable.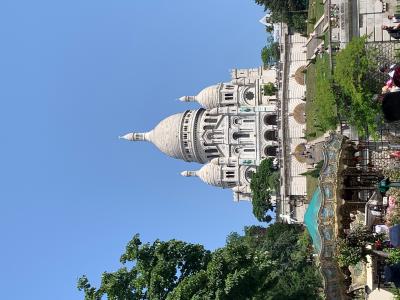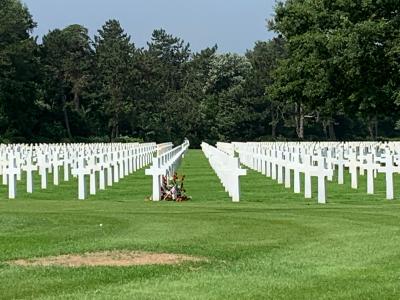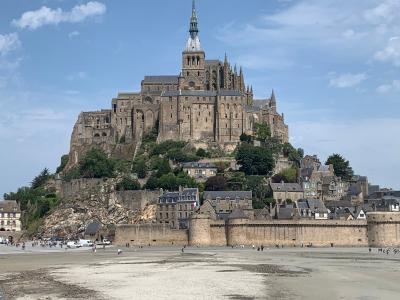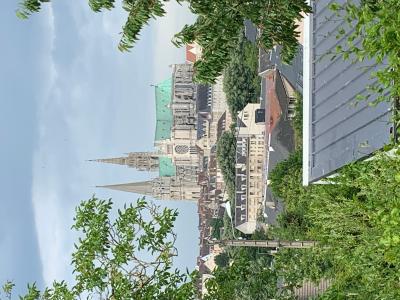 Fabulous France
Although it seemed we had some communication issues at the start with EF, we found our tour to be well planned and included a lot of great sites. We adored our tour director. He did an amazing job leading us from place to place. We were also very impressed with the local guides. We loved the restaurant selections as they gave us a variety of tastes from France.

What we did not enjoy was sharing a tour with two other schools whose standards were much more laxed. It was a struggle to deal with the shenanigans of the students from the other schools.

We also felt that as it is 2019 the busses should have WIFI hotspots at least with a password for teachers to access. There were times we needed to make contact with parents, admin and we had to wait until we arrived late to the hotel. AND then 3 of our hotels had very poor WIFI service. This is essential for safe travel.

Finally, the tipping situation is awkward and I feel should be included in the cost.
The good and the bad
Our tour guide was amazing, she knew exactly how to make our trip the best.
The overall trip experience was great.
The hotel selection was poor, B&B refused to serve us breakfast one time, however, EF fixed it by paying us breakfast that day. It turned out well.
The worse I had was the lady who managed my payments; she was really rude with me and treated me as if I was a thief. I traveled as a parent, but I'm also a teacher looking for a tour for my own students. I would not choose EF so that the parents of my traveler students won't feel humiliated like this lady made me feel when she "helped" me.
Exceptional Experience
My daughters and I joined this tour with 37 others from their school. I will be forever grateful for this time and the experiences, memories, and relationships. Our tour guide was the cream of the crop! She was full of heart, organization, knowledge, and we adored her. We did walk 50 miles on this trip, over 100,000 steps. And we would do it all over again. Each time we were tired, she took us to one more stop and we understood why because each one was equally or more incredible than the stop before. The views were stunning. We did take the metro and that worked well. My ankles did swell to twice their size and I took ibuprofin, had compression socks for the airplane, and elevated them when I could but I made it! All of our hotels were clean with hot water and one towel each. The sheets and pillows felt nice every evening. They have one soap pump in the shower, no other toiletries, and only one had a hairdryer. I blew up my hairdryer the first night with my adapter/convertor but who cares! We got to go to France! LOL! It is France so the hotel rooms were smaller and more efficient than the states. One hotel did not have A/C and one did not run very well but we were grateful to be there and we were fine. The breakfast had a lot of options but we did tire of the same breakfast after a few days. Dinner was probably a 3 out of 5 each night and it was always meat and potatoes with bread and salad and dessert. We used our raincoats on one day and glad we had them. You will definitely want a travel neck pillow for the airplane and bus. The last hotel near the airport was very nice! My tevas were my best friend and survived all 50 miles of walking and I never used my other shoes. It got very hot at times so I was grateful for cool clothing and layers. Our backup chargers saved us! And our belt/fanny packs with our passports stayed on us at all times other than in the hotel room. The architecture was majestic. This was a once-in a lifetime trip. Normandy brought tears to our eyes. We probably needed to drink more water but finding bathrooms was tough at times so every time we saw one we went! My daughter came home with a double kidney infection so drink plenty of water! The only negative for us was that one of the local tour guides that took us through two sites was very long winded and while she knew a lot, she took up too much time for us to see the chateaus. We are grateful that EF took us to so many places because we may never see those again in our life. I developed a new affection for the French and their beautiful country. I felt safe the entire time. FIVE STARS!!!!
France Tour with EF
Pros:
Great Tour Guide
EF Tour allowed us to get into crowded sites fast
Amazing trip, loved what we visited
Great information provided by guide
Guide worked through any issues that came up and made the experience great for us, no matter what
Felt safe and well organized


Cons
Dinners were not great. France has a huge tie culturally to their food. The food we had was not representative of that. Meat and potatoes every night except 1.

Overall, I would recommend this experience. I learned, grew and saw so much with EF. I loved our tour guide. She made our trip special and fun.
Great trip!
what a great experience! Well planned, great guide(s). Would recommend to anyone.