Unbelievable
Really enjoyed Italy and Spain. Every city was so amazing to experience and see in person. All the tour guides were courteous and knowledgeable. The only minor negative was the 20 hour ferry ride from Italy to Barcelona. The ship was not great, and it feels like we just lost a whole day of the vacation sitting on a ship. I understand that it was needed to travel from one location to another, it was just not very enjoyable. Overall the nine day trip was fantastic and I would highly recommend it.
Awesome trip!
The total experience on the Mediterranean Journey was amazing! Our guide was exceptional, and went above and beyond what I could have ever expected. We had one negative experience, and that was when we were waiting to board the ferry for Barcelona. Besides the fact that we were standing in a torrential rain storm, the process to board the ferry was unorganized and difficult. Once on board, everything went fine, and our guide made sure that when we arrived in Barcelona that our exiting the ferry was seamless. I would absolutely recommend this trip to anyone, and a big THANKS to EF Tours and our guide for this "bucket list" experience!
Great Trip!
Overall, this trip was awesome!
Great Experience
The trip was great, lots to see and plenty of free time to explore on our own. The only thing I would not recommend is the ferry ride from Italy to Spain. The time could be used in Rome or one of the other cities.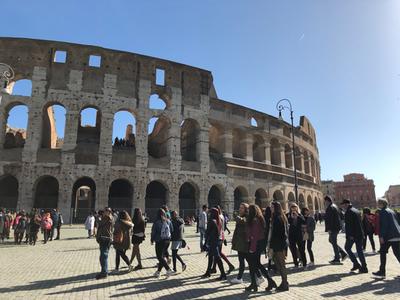 Life Changing!
This is my son's second trip with EF Tours and we and him have been nothing but pleased with the experiece!! Life changing was how he has described his trips. He hasn't even unpacked and he is already talking about his next trip to Japan in 2019!! He not only has gained a love for travel but these trips have made him mature in many ways. I cant wait for his next adventure!!!
Amazing!!
This was one of the best trips I've EVER had. I enjoyed the tour guides and learning about the places we visited. The only thing I would change is riding the ferry, which was a HORRIBLE experience, grouping together with other groups because unfortunately the group we were put with from another city did not appreciate the tour guides' information, acted arrogant, and were allowed to do whatever they wanted due to their tour leader not caring whatsoever. Other than that, however, I had an amazing time.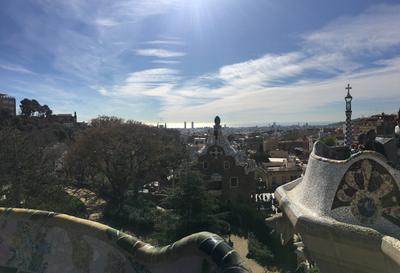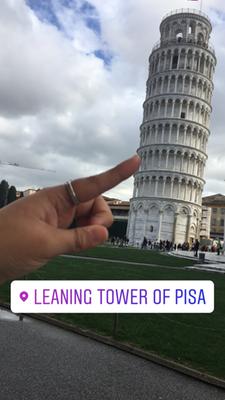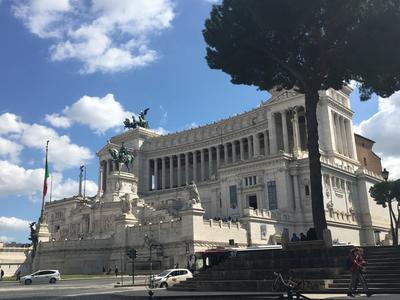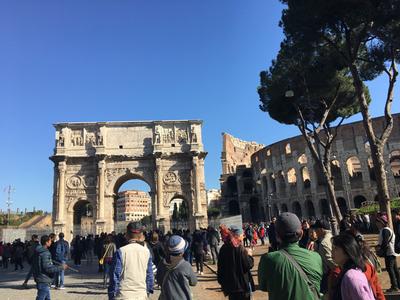 Great Trip!
This was a great trip with an excellent tour guide. We saw everything you would expect to see based on our locations. All of the must see's were covered and plenty of free time to explore on our own.
Great tour, except for the ferry
This is a great tour. The sights we see, the exposure to a taste of what Rome, Florence, and Barcelona have to offer are just right. Lucca and Pisa are great side trips.

The night ferry is more like a nightmarey. It's a 20 hour ride, so we lost a night, a day, and another night, which we could have spent in Barcelona or Assisi or somewhere. The food offerings were sparse and expensive, and several people got sea sick, so it was overall a waste of time and really slowed our great momentum leaving Italy.

This is a good tour, but would be VASTLY improved if the ferry was substituted for a plane ride. We would have rather spent 6-7 hours at the airport and flying than spend 20 hours on the boat.

I will do this tour again if we can customize it and not take the ferry.
Wonderful!
Highly recommend!
Amazing Experience!!!!!!!!!!!!!!!!!!!!!!
Beyond pleased with our recent tour!
Tour director as well as drivers and on site tour guides were amazing!
I/we enjoyed all aspects of our journey!
The only thing I would change, and it isn't even major, is the time spent in Barcelona. I/we feel like an evening and 1 full day weren't enough. I/we would of paid extra for a flight to Spain from Italy vs. taking the ferry. The ferry and accommodations were suitable other than some rough waters. I/we felt 22 hours was a long travel day. I/we would DEFINATLY join another tour in the future.