Rough
This trip was rough. The hotels we stayed at were at best fair, the food left a lot to be desired, and the ferry we rode from Rome to Barcelona was dirty and unclean. It was full of truckers who attempted to flirt with the teenage girls in our group and it was uncomfortable. I still very much enjoyed the things we saw but the majority of our trip was just traveling from place to place. It could've gone a lot better.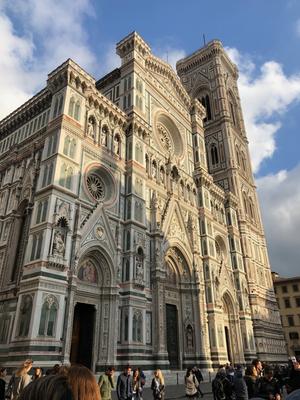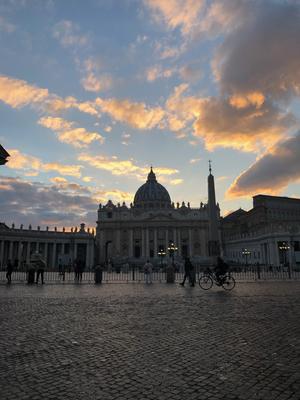 Awesome
The whole trip was an amazing experience. All the information that I was given was relevant and detailed, although when I was given free time at each location, it was too much. I had between 5 and 6 hours at each location, and I felt as though I was done exploring after about 3 hours. Although our flight out of the states was delayed, the guides and EF Tours did everything in their power to make the trip enjoyable.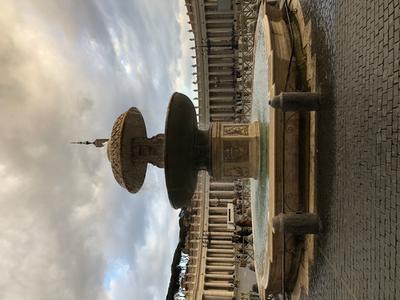 Overall good, but don't do the ferry
Over all a good trip.

Flights: Overall flights and times worked very well. Lufthansa did a good job to taking care of us and for "economy" class was fairly comfortable.

Tour Director: Our TD met us at the airport and overall did a really good job. Being Italian, we learned that he has a very laid back approach to things (Allora)… This usually was good, but when we needed him to take a more direct approach (when things went to crap on the ferry), he did not help much. In every other way, he met our expectations.

Tours / Guides: Most were good. In Rome, our group was too big for the crowded areas we were visiting. In the Colosseum and Vatican, we became so strung out that most students did not benefit from the expertise of the guides. The whispers were a benefit, but we were so spread out, mine had exceeded its range. I can't imagine what it would be like in the height of their season. It would be better to split the groups into 25s with one group doing ancient Rome while the other half does the Vatican and then switching, even if it would cost more. You do that with your "training" tours in Paris for group leaders. The students deserve the same experience. In Assisi, because it was Sunday, the guide was not allowed into the churches. Instead he stood outside for 30 minutes showing us pictures of the items in the churches from a book. We can buy a book. This was a waste of time and money. You really should cancel this if the group will be there on a Sunday. We really could have cut Assisi visit short, arrived in Florence earlier and gotten tickets into the Academia to see David.

Hotels: The "upgraded" hotel in Rome was terrible. We were still over 30 minutes from our areas in Rome and it was in a horrible, dirty, trash laden neighborhood. In addition, the hotel would not allow the bus to use their driveway to load and unload. After driving around the hotel twice, it was determined the only place to unload was on the exit ramp from the major highway in front of the hotel. This meant students/chaperones were in the street with Italian drivers flashing by as we unloaded the suitcases. We then had to walk over a block on uneven torn up pavement to the hotel (an injury waiting to happen). This had to be repeated on the reloading for our tours and then again when we left. If this had been the only hotel we used to judge the benefit of the "upgrade", we would not have ever done it again. In Florence, Barcelona and Madrid however, the hotels were terrific. Great locations, great facilities and staff. We all agreed based on the benefits, we would want the "upgrade" on our next trip. However, we do need to discuss the cost. I know we talked about it before, but $150 more per student room (even factoring in chaperones), is a lot more than those hotels cost EF. In addition, we found that because of the better location, we were using public transportation when the parallel group was using a charter bus. This has to save EF money on the cost of the trip and should be reflected in the cost to students.

Food: The restaurants overall were good and the meals served did represent the culture of the areas we were visiting. This is what I wanted most from the trip. As usual, the quality of the food and service varied by location. I will say that the attempt to give us a Tapas experience in Barcelona fell flat on its face. The restaurant used the Tapas idea to not give us a dinner. All of the travelers had to find someplace to eat after dinner. The quality was not good and even combined, the portions were not a dinner, in some cases students did not even get a sampling because there was not enough items on the plate for the number of people who were supposed to feed.

Busses: Our bus in Rome barely met our requirements. There was discussion about putting luggage in the aisles, which I would not let happen. Overall the drivers worked hard and were nice (especially right before being tipped). In Spain, we only had a bus for getting to the hotel, to the train station and bus tour. The rest of the time, we were on public transportation.

I have saved the worst for last.

THE FERRY: This almost ruined the trip. While no one can predict weather, the ship itself was horrible. The rooms were filthy with fecal matter, urine, hair and other stuff in the rooms and bathrooms. In addition the toilets in the bathrooms did not flush until about 6 hours into the trip. The staff was inattentive. The food supplied was a joke and of poor quality. There was also nothing to do on a trip that was to last 20 hours and took 22. The fact that most of the group ended up seasick and throwing up only added to the bad feelings. What made it worse was to find out that all the EF tour Directors had made EF aware of the issues repeatedly, including at the end of year conference last fall. We could have taken a plane or better yet a train to Barcelona in less time for about the same cost. In the future, you need to communicate to the group leaders that they would be better to skip the ferry and add in an alternate way to get to Barcelona.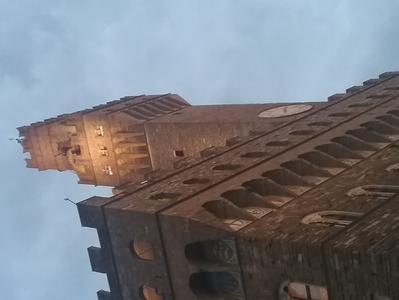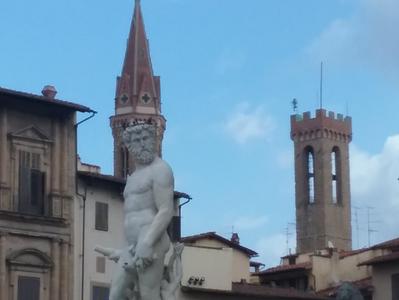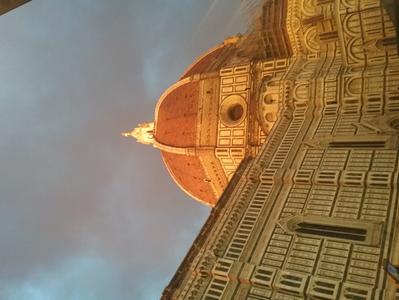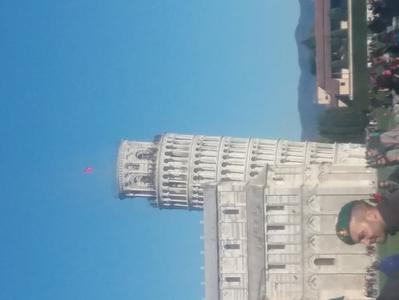 Amazing Experience!
I am very grateful that I had the opportunity to travel to the other side of the world at such a young age. Our tour director was amazing and we all fell in love with her. She definitely made our trip the most amazing and memorable experience ever.
Ef Tour Mediterranean-Paris
Everything was fab. But I wish we had 4 days in Rome rather that 3 to 4 in Barcelona. Also, skip the boat ride. Hop a plan to Italy for more time in the city. Boat ride was a lot of wasted time and highly unorganized. Many people were complaining.
Other than that, tours were awesome and so was the experience!!!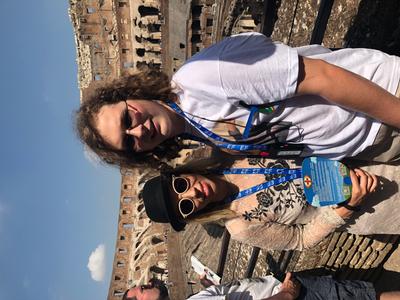 Spain and Italy
We absolutely loved our tour! It was a wonderful experience with our family. We will treasure these memories forever! We loved learning so much about the cultures and our tour guide was amazing!
An experience to remember
Our entire family of four went on this trip because it was so much less expensive than if we'd attempted it on our own, and what an experience it was! We loved the cities and sites we visited, and learning more about the culture and history in each. Being in countries where Spanish and Italian were primarily spoken was part of the adventure for us, too. We had a large group, and it was fun for the kids and for the adults who went--like taking a vacation with your friends! Our guides were also friendly and knowledgeable, making the experience the best it could be. What kept our experience from being 5-star was the group meals (they were either tiny in portions or fair in quality compared to the meals we purchased on our own) and some travel/lodging arrangements (the ferry across the Mediterranean Sea had little for the kids to do except watch TV with the adults at the bar--even the filled pool was closed for reasons unknown; also, some hotel rooms in Spain and Italy resembled run-down, spartan youth hostels--not at all what the websites promised). Overall though, I'm glad our family went on this trip, and I've already signed some of us up for another next year.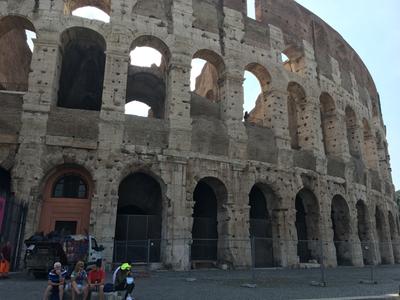 Fantastic Trip of a Lifetime
As a first time traveler to Europe this was a great experience for me. EF Tours was able to take all the stress of scheduling off of us and they did a great job of packing a lot of things into such a short time. Our guide was great and kept us on schedule and even managed to squeeze in a couple extras for us. Highly recommend EF Tours and hope to make a return trip soon.
Experience of a Lifetime
First and foremost, this was an amazing experience. I was privileged to go on this tour with my 13 year old daughter and I wouldn't trade that for anything. I do understand that this is supposed to be an educational experience and that the kids are supposed to see a lot in the time that they are given but on the reality end of the experience, it was simply too much. There was too much packed into nine days and more often than not the kids were too exhausted to enjoy where they were. We were all rushed from one thing to next throughout each day. I would recommend to scale it back a bit and give the kids more free time to explore on their own.
Unbelievable
Really enjoyed Italy and Spain. Every city was so amazing to experience and see in person. All the tour guides were courteous and knowledgeable. The only minor negative was the 20 hour ferry ride from Italy to Barcelona. The ship was not great, and it feels like we just lost a whole day of the vacation sitting on a ship. I understand that it was needed to travel from one location to another, it was just not very enjoyable. Overall the nine day trip was fantastic and I would highly recommend it.