Wonderful Experience
The Curtian Time tour was amazing! The students learned so much and loved going to the historical sites, museums, and shopping.
London trip
Our EF tour director was amazing. I think I would have the last night not be one where the group sees a play and then has to be up and checked out of the hotel at 6:30 am. I would have liked a more centralized hotel area as well. Loved the choices of shows that we saw. Food was pretty good. A day where nothing was scheduled all day and night would have been fantastic so that we could not feel as rushed through museums and tours. All the bus drivers were super nice as well.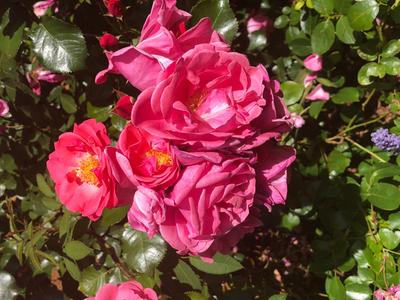 Absolutely wonderful
Honestly, I had such a good time with my group, I wish we could have stayed another week. Beautiful architecture, great company, amazing plays and our London tour guide was fantastic. This trip was definitely worth every cent.
a lot of money for mediocre tickets
the long and short of it is, it's wonderful to have someone tour you around so you don't have to think about where you are going or how to get there. That part was great.
However, Our trip was booked as a trip to see some of London's great theater. All the seats we had were awful. We were in some cases literally in the very back row of the entire theatre.
Thespian fun!
I was in LOVE with this trip! I had the opportunity to see Stratford upon Avon (Shakespeare's birthplace), go on the London Eye, and visit platform 9 3/4 (of Harry Potter fame), in addition to countless other sites! My tour director was phenomenal in her knowledge of each site, and was instrumental in ensuring each traveler in our group got to see their specific sites on their lists! I would definitely go again and plan on going on another EF Tour next summer!!!
London fan
Great trip will go back amazing tour guide things under construction that we wanted to see. Needed more time to see things
Amazing
My daughter had the most amazing trip to London. The experience was just incredible for this group of kids. There were 24 kids in her group with 4 chaperones and they just had the time of their lives.
It's all about the people
This tour is good, very good. But what made our experience great was the passion and commitment of our Tour Director. My students were immediately hooked and ready for anything at the very first meeting. This made for an amazing experience and one that I can't wait to replicate!
Fantastic Theater Trip
My 16-year old daughter had an absolutely terrific time on her Spring Break with peers that became fast friends in London. They attended two theatrical productions and participated in a Shakespeare workshop at the Globe, not to mention lots of time to be fashionistas and gourmets! Loved the support that EF provided for a full year to make it happen, including the easy payment plan. Thanks so much to EF and her fantastic teachers!