Great Tour!
The tour director, guides, accommodations, transportation, sites, monuments, visits, and food were all wonderful!!!
Bad tour director and overpriced
I was very disappointed with the amount of money I spent on this trip for my son and I and the quality of food and hotels we stayed in. Also are tour director probably wasted 20% of our trip by being unorganized.
Amazing experience
Our tour director was awesome. He showed us everything he could and gave us an in-depth description on what buildings were. I learned more about the history of Paris and London on this trip and was very excited. I'm excited to sign up for another trip.
It was ok
There was a lot of walking on this trip. We walked over 50 miles in 6 days. Some of the things we saw on the walking tour we also saw on the bus tour the next day. Tour stops were not long enough. We only had about an hour and a half at Windsor castle. Everything felt rushed all the time. The Louvre we only spent about 2 hrs. It felt like we were in trouble if we were a couple minutes late. The group was too big. 40 people. I loved our tour guide. He was awesome but I think the group size was hard to manage. The guy who took us through Stonehenge and Windsor was rather rude and very much a stickler on time. He gave our group of 40 people only 5 min to use the bathroom. 2 people were nearly left out of the tour at Windsor Castle because they went looking for a bathroom and were a minute late to the meeting place. Luckily, they found the group just before going in but it left a strain and anxiety over the whole experience and they did not dare spend any time there for fear of reprimand upon returning late to the bus. The whole tour felt last minute put together and disorganized.
Dinners were very bad
Our tour director was good. Hotels were ok but very far out. Dinners were very bad and not local area food. Very disappointing. Some of the areas were not in good locations kind of scary areas. Found much better and cheaper food for lunches. Went by some great areas with great food to be very disappointed for dinners you could not eat, then had to buy something later or starve. You need to work on this.
Very good
Although all the excursions were cancelled even though were told we could sign up the day before, the leader made sure we were all still able to enjoy the trip and experience the city. It made the schedule messy but we still had choices on what we were able to do.
hurry up now wait now hurry up
I want to know how kids beteeen the ages of 14 to 17 can drink in the bar?
Awesome experience
The trip was all around awesome but the hotel that we stayed in in Paris had horrible service because my room had no pillows or towels for me and I asked the Front desk for them then two days later when my group leader asked for the items I finally got but that was the last night in that hotel. Also my tour leader was funny and awesome. I would do it again but I would go down to the front desk if there is something missing from my room and if it doesn't show up in one hour then I would go back down.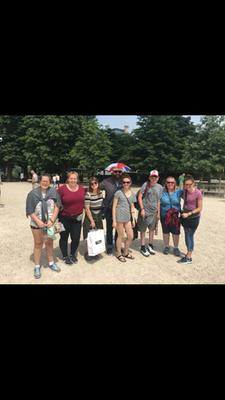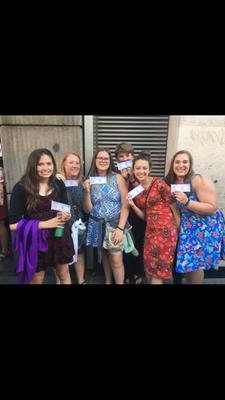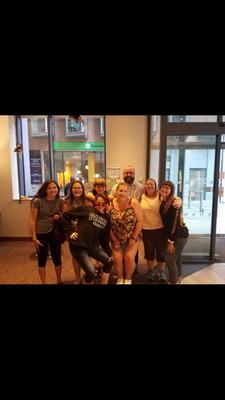 It was ok
The tour leader we had was great! The tour activities/dinners were not that great. I suggest setting up places for meals at better places OR do lunches & the dinners be left to the individuals. The activities were not that great. The only one I really enjoyed was the Theater. The rest seemed to be a waste of money. And we didn't get to see the inside of the Eiffel as the guide didn't get tickets in advance soon enough so they were sold out and in replacement of that the EF Tours paid for a tour on the top of a building to view the city.