Awesome adventure in Japan!
Japan: Land of the Rising Sun itinerary is jam-packed with cultural experiences! Every day was an adventure - new foods, new phrases in Japanese, and a peek at cultural traditions in a different part of the world. This itinerary has a little bit of everything for the travelers. We had plenty of shopping time, visits to Castles and religious shrines, and culinary treats galore. Our highlights included: a lecture with a professional Sumo wrestler, visit to the Great Buddha in Kamakura and Nara, a Kimono fashion show, and most of all a traditional night at a ryokan and a visit to see Mt. Fuji. If you are looking for a destination that is exciting and educational, this is the itinerary for you!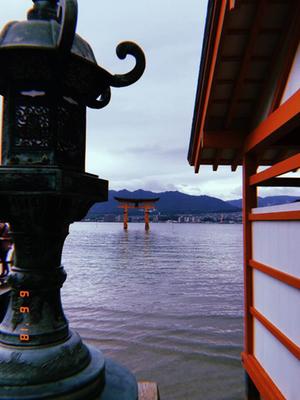 Amazing!
The tour was a great experience. The attraction sites that we were taken to were very beautiful. It was an amazing time that I shared with my friends. I just wish we would have gone to less shrines and to more local attractions.
First time
This was my first of everything plane, train, bullet train and traveling outside the states. I was a bit nervous but got over it quickly. We were on a tight schedule but it was reasonable enough to check out stores. The location were great and alot of fun. I hope to go again.
Incredible experience
I loved this tour so much! i genuinely enjoyed going and learning about the traditional Japanese culture, especially the religions. In this tour we went to Buddhist temples and shinto shrines all over Tokyo/Hakone/Kyoto. I also really enjoyed the cuisine, DELICIOUS. Over all i would definitely recommend, Tokyo was my favorite part personally. (It was like New York but way cleaner!)
Memories
He has had a wonder time in Japan, he was so excited, shopping was amazing to him going to Disneyland was wonderful. He was not ready to come home. He love Jane and if he can get a second chance of going again, then I will send him
Great cultural exposure and education
EF did a great job planning sites and sights to see. I do feel that we could have skipped a couple of the shrines/temples to allow us to spend more time walking around the the smaller towns, especially Kamakura.
Our guide was amazing. She was so knowledgeable about her country and culture and so willing to share both.
Great Time
Amazing experience. We saw and did so much in 11 days. Definitely should be on everyone's bucket list.
Amazing Japan Trip
We just returned from Japan. It was phenomenal. Couldn't have asked for a better time. We saw and experienced so much. We will definately be using EF again next year, We are already looking forward to the next trip to Australia.
Awesome trip
It was an amazing learning experience. Got to see lots of different cultural aspects.
Culture Shock
I loved the trip. There were a few things that I found a bit annoying though. One was that we visited a lot of shrines and each visit was a few hours. There's not much to do at a shrine for that length of time. I really enjoyed the shopping but we never had enough time for that. The only other things were the people. Our group was a bit smaller so we were mixed with two other groups. All would have been fine if the groups were more compatible. One was a group of senior girls that mostly spoke Spanish during the trip. The other group was all middle schoolers. I just think it would have been more enjoyable if the other groups were our age and would speak to us and not at us.