Awesome Japan!
Excellent blend of historical and modern culture. Ground and air transportation were great! Fabulous experiences on the public transport system--good learning experience. Hotels in Kyoto and Hakone were fabulous! Tour leader was thorough and shared multiple ways of learning including singing and dancing, lecture, experiential, guided tour, free time.
Be careful
My teacher left me ALONE in the bullet train. We went to the restroom TOGETHER, only her and I...she occupied the restroom first and usually when you go with someone anywhere you wait for each other, especially if you're in another continent, and if you're accompanied by an adult it's only right for the adult to stay with the child. If it weren't for my TOUR DIRECTOR I would've stayed in that bullet train by myself with her...My tour director was the one who made the whole bullet train stop! I want EF to please contact me as soon as possible via email or phone to explain with details this whole situation. I am honestly disappointed because my first trip was a success and this one as my second trip was my LAST trip with EF...
Love Japan
This was another great EF tour! Japan is such a culturally beautiful country. The food was one of the best for EF! I definitely don't recommend traveling to Japan in July. It is just way too hot and muggy! I liked the tour but feel there is just way too many shrines. The night in Hakone, was one of the highlights of the trip. Wish we could of stayed 2 nights. Our tour director was one of the best I have had.
Amazing experience
This trip was so amazing with my new friends
Awesome trip!
I had an incredible experience and enjoyed learning about the country and culture of Japan. If only the weather wasn't so HOT AND HUMID. The weather was the downfall but is out of anyone's control.
Amazing Experience
This trip has been excellent and of much learning. I would only ask you to review the cultural exchange. It was more of an experience to go shopping.
Cool experience, but could've been better.
It was a great tour and I don't regret going, but it was lackluster in some aspects. The students from the other schools on our tour were very immature and irresponsible, and it made the tour not as enjoyable for me and the rest of my class. Of course, that's not EF's fault, but it's always a definite possibility when you go on tours.
The experience overall would've been so much better if we went during a cooler season. Going to Japan during the summer is quite dangerous for those who aren't used to the extreme temperatures. We were in Kyoto when it reached its highest recorded temperature ever! I definitely almost suffered a heat stroke on more than one occasion. If I were to go again, I would definitely go during the fall or spring.
I also disliked how the activities really only consisted of shopping and visiting temples or shrines. Of course, I know a big part of Japan's culture is based around the history of Buddha and Buddhism, but I feel as if we could've done much more than just the repetitive activities.
It was a very fun trip and my other classmates made it worthwhile, but it could definitely be more than what it is, especially for the price.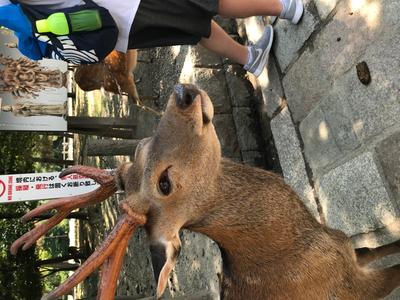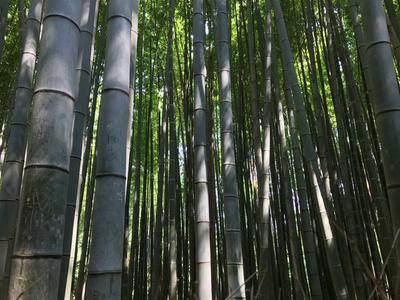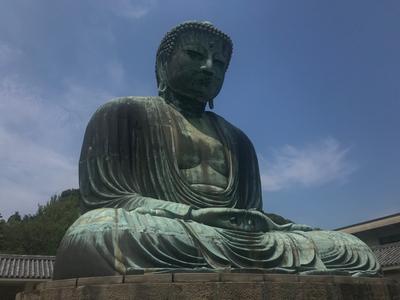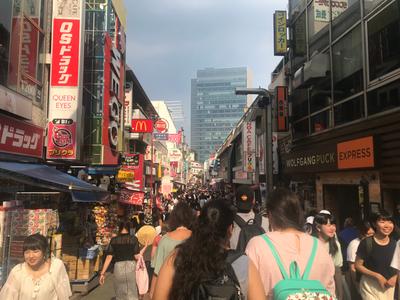 The Most Wonderful Adventure Yet!
Our adventure was amazing from the very start to the end! Never a dull moment and always full of excitement.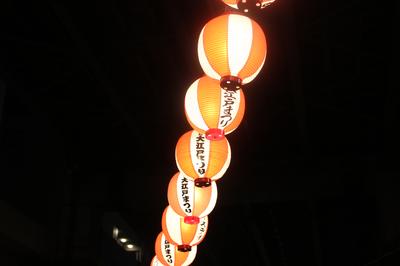 Wow!
I learned more than I expected. My experiences were different and greater than my expectations. I definitely got my money's worth. I wanted to see Mt. Fuji. I do wish that was more of an emphasis on the tour. I did expect to see at least one beach for maybe part of an afternoon. Especially in a small country surrounded by the ocean with such a positive relationship to the sea. I learned much about the people, the culture, and the history of this magnificent country. I will travel with EF tours again and again! Oh, Japan is very HOT! in July. Be prepared. I come from an area where we are accustomed to high 90's - low 100's with very high humidity and a higher heat index. And even so, Japan was relatively hot.
Breathtaking Cultural Experience
My visit to Japan was one I didn't believe would ever happen until the trip was being offered at my school. Visiting Japan was always a goal for me, but the fact that it was offered at school made it so much more realistic. The trip itself was absolutely amazing. I saw a whole new culture right before my eyes, adjusting to Japan's customs and enjoying what the country had to offer. The tour was very informative and made sure we were provided information with all the sites we visited. It wasn't only fun, but I definitely learned more than I thought I would.