A Trip To Remember
Traveling with EF was a great experience because everything from the hotels, flights, tickets, etc. was taken care of, and it let us focus and enjoy the moments and places we were at.
Also, our tour guide was fantastic! He was great with telling us about the ancient times in both Italy and Greece, showing us the different music on the bus rides.
I was also able to meet new people and make new friends, which made the trip even more memorable because we got to explore the cities together while bonding.
The restaurants we visited were delicious. This couldn't have been a more memorable trip.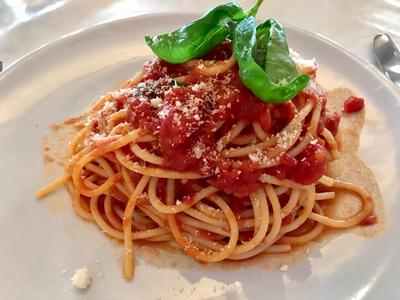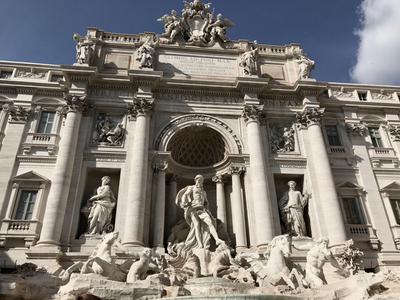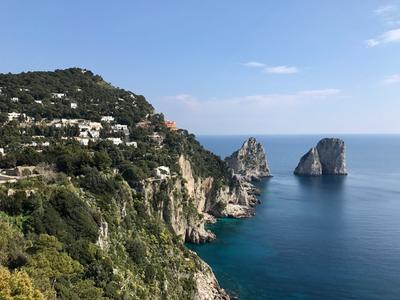 Italy and Greece
I really enjoyed this tour. It was fast-paced and we saw a great deal. Our tour director was fantastic and my students made lots of friends. We had some fantastic lunches with help from our tour director. Make sure you do the Greek extension; I will next time.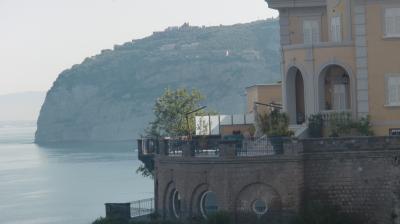 Great Experience - Excellent Value
This was my daughter's first trip overseas. She really enjoyed the trip. Her favorite places on the tour were Florence and Capri. Excellent value for the money!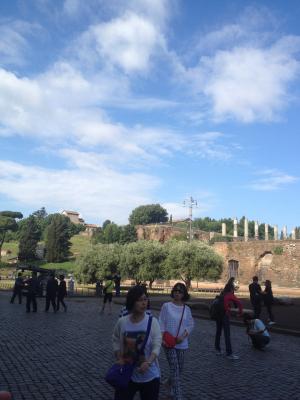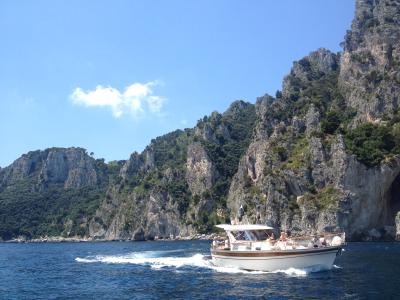 Fair to Average Trip
My daughter thought the trip was average. She felt there was not enough free time to experience the cities on her own. Not once did the group visit one beach for say 2 hours. The accommodations were poor to fair where they actually shared dorm rooms? Lastly the food was poor in quality and choice. She liked most of the tours! She liked associating with other people and making friends. I guess she felt it was OVERLY planned. But in the end enjoyed herself...but not to go on again.
There are no words...
I was fortunate enough to travel with my daughter and her classmates/teachers. There really are no words to describe how amazing this trip was. I stood in the Sistine Chapel, next to my daughter, as she stood in complete awe, tears streaming from her eyes at the enormity of the experience. We saw so many things. If there were any complaints, it's that there was never enough time at any location, however, any more time and we would have had to start cutting out some of the highlights of the trip. Our tour guide was fantastic, going out of his way to arrange some "extras" when we had some downtime. I would go again, over and over again. Worth every single penny.
Fantastica!
The Ancient Mediterranean is a once in a lifetime adventure that all must experience. The history and culture of Italy and Greece should be on everyone's bucket list!
Very good experience.
We had a very good experience. There was a lot of information and a lot of history given to us. There was a lot walking. It was a very good experience for the students. I think everyone would have had better time if the weather would have been a little cooler. It was way too hot. The tour itself was very good.
Wow!
As a 73 year old woman who was an accompanying adult, I was thrilled with the experience. Encouragement from tour guide to give all activities a try and go til I couldn't. The tours are a great way to get exposure to places you would like to go again and spend more time. I got to see things I never expected to. St Peters Basilica was gorgeous, the Parthenon, Acropolis, Forum, Pantheon, Colisseum, were all so very interesting and our tour guide was knowledgeable on it all, as well as great places to have lunch and shop. Would go again in a heartbeat. 5 great big stars!
Constructive criticism
I recommend having age groups together. My group was mostly juniors and seniors, there were some middle school students there which made I fell took away from the experience for the older students as everything was more censored
Piles of History
Loved everything about this tour. An excellent balance of touring and free time. Awesome Tour Director and local guides, in fact, the best local guides I've experienced on an EF tour; our bus drivers were outstanding! Food was super good, but servings were American sized which was way too much for most of us. Hotels weren't too bad but the lack of A/C might prove challenging for most spoiled Americans. The ferry ride to Greece provided a perfect rest day. The kids and I enjoyed swimming at Capri and Greece. My biggest issue was the biting bugs with bites that stung for days (so take bug spray if you're likely to be bit). The layers of history was fascinating and truly appreciated by young and old.