Italy and Greece
I really enjoyed this tour. It was fast-paced and we saw a great deal. Our tour director was fantastic and my students made lots of friends. We had some fantastic lunches with help from our tour director. Make sure you do the Greek extension; I will next time.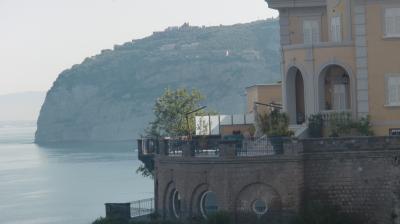 Great Experience - Excellent Value
This was my daughter's first trip overseas. She really enjoyed the trip. Her favorite places on the tour were Florence and Capri. Excellent value for the money!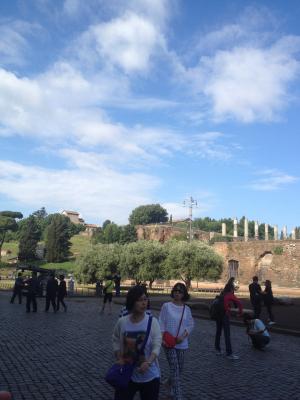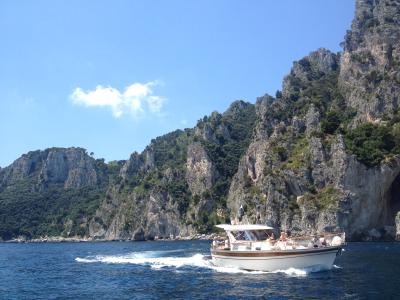 A great but fast paced time
This trip was incredible, the amount of area and content covered is unbelievable and it allows you to see more of Italy and Greece than most would see in several visits. However It is only possible due to a sometimes excessive pace that can get very tiring. You will be running on 5 to 6 hours of sleep a night. In addition some tours can run on too long and take away from individual exploration. However this trip is spectactular and takes you to some of the most beautiful locations in the world. I will never forget the beautiful mountains of Delphi. I would go on the trip again.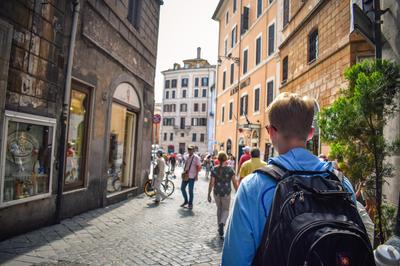 A great experience!
Though I had traveled to Italy many times in the past, I had never gone with a tour. For this trip, I was a chaperone for 15 high school juniors and seniors. It is amazing how much I learned! The Tour Director was from Italy, and she arranged so many great individual guides for all the different sites.

The guide for the Vatican obviously loved his work, and Michelangelo in particular. He imparted a real sense of the radical way Michelangelo painted the ceiling of the Sistine Chapel. The students were awe inspired, to be sure.

The next part of the trip was to Greece...along with a cruise to several Greek Islands. Again, individual tour directors were good, and the views were amazing. Our tour director even knew of a deserted beach on one of the islands that we hiked to...it was a real highlight of the trip.
Well
I wish we had more time in Capri and Mykonos. Although I know this is an educational tour, there were too many things booked back to back to the point where I couldn't enjoy them anymore towards the end.
Amazing experience
Had a fabulous time walking the path of the Ancient Greeks and Romans! Such a magical experience!
Pretty Good ; Could be better
In general, this type of travel always has last minute changes. I think they were handled very well.
My daughter went to France last year as well. And my feedback applies to both this year's tour to Italy and Rome and last year to France.

The evening meals that are included are usually not that good and I get a lot of complaints about it. My suggestion is that the evening meals be similar to the lunch, and let the students do what they want for the meals. My daughter has never given me positive feedback on the evening meals. Probably because you have to order the same thing all the time for everyone I am not sure. But I leave you with this, let them enjoy the city and wander around and get their own meal. If they can do it for lunch they can do it for dinner.

Breakfast was also never anything special, but it is at the hotel and you need a more controlled environment for that.
Go as a private group
My daughter's small group was combined with another small group who were rude, disrespectful, and broke the EF rules while on the trip. The hotels the kids stayed were a bit sketchy, and left me questioning what we spent pur money on. Her tour experience with the local guide was very good. The sites she saw, food she ate, and experience overall was very good.
Amazing experience
Fast paced, great tour guides, awesome experience! Lots and lots of walking, eating, and interacting with the locals!