Great experience
It was fairly relaxing. Prior Greek mythology and history helps to gain greater appreciation of trip
TOO MUCH TRAVEL TIME
This was an amazing trip, we saw and did all kinds of awesome things BUT there was WAYYY too much travel time. The majority of our trip was spending time on boats getting from one place to another. The boats that EF booked were TERRIBLE, the people were extremely rude and we got fed hardly anything. We were on two different boats, both for over 24 hours, and there was nothing for us to do. We all sat in our rooms and slept for hours out of sheer boredom. The meals they fed us were tiny and we were expected to pay for our lunches on the boat which were extremely overpriced and gross food. So basically we were all hungry, bored, and not treated kindly at all on these boats.
Other than our boat rides our short time in each city was amazing!
Fascinating World
I was impressed with the cities we visited. Tour guides were excellent. Needed more free time to roam around and/to shop.
Disappointed in the Flamingo evening. The show was good but I expected more for the amount we paid.

We did have someone's luggage lost for the entire trip despite our guides daily efforts. We've been home for a few days and he still hasn't received it.
BEAUTIFUL!
An amazing trip! What we managed to see in the time we had was remarkable. I would definitely recommend EF to my Friends!
It was good not amazing!
I didn't like the hotels location, and the days on the ferry was horrible and not because the ocean movement, but because the food was poor, the staff was rough, expensive food to buy, this ferry thing shouldn't exist during this trip.
For rest good.
Balanced Experience
I'm very glad my daughter was able 2 experience this trip. She was able to see many countries and had ample time to explore on her own. it made the trip a more meaningful experience to be allowed to do so. Her travel guide was amazing. She said he not only made things fun and interesting but he was also a protective Papa Bear. I do wish the tour company had notified students of certain expectations- my daughter and her tour group were not able to see the Parthenon because their knees were showing. I'm disappointed my daughter could only get as far as the gates because if towards did not give us a heads up about restrictions for entry. She made it all the way there for nothing. The bus drivers that were utilized performed their job poorly- they were often late which meant the kids got two events late also. The drivers were also rude and short tempered. I would have expected better people be hired. it would have taken a little foresight and effort on the part of EF Tours to prevent these issues.
The WOW of my life.
Our trip tour guide was amazing! Our teacher guides were amazing. The sites, the food, the new friends, amazing! The things we saw are so hard to describe. The history of it all is so mind boggling! Just all a WOW. The only thing I would NOT do again is take that ferry from Italy to Spain. Awful! Our first ship was awesome. Second one, not so much.
Fantastic Experience
This was an amazing experience. Each country alone was worth the trip, much less all three! We saw so many sites in the amount of time given and enjoyed all the authentic food and culture. The Saronic Cruise is a must and one of our favorite parts of the trip. We enjoyed a free day in Barcelona on our last day and many people loved that. Our only real negative was a bad experience on one of the ferries - very subpar. Overall awesome though. Our tour director was the best I've had on a trip. Definitely a trip of a lifetime!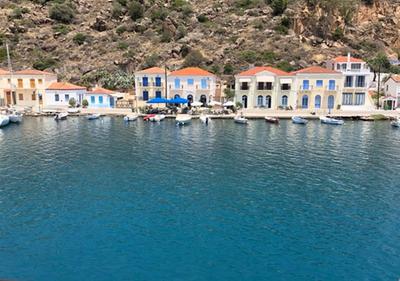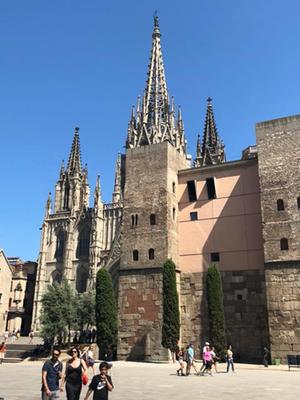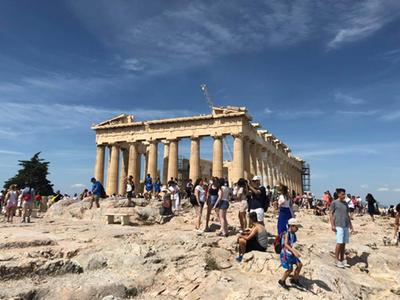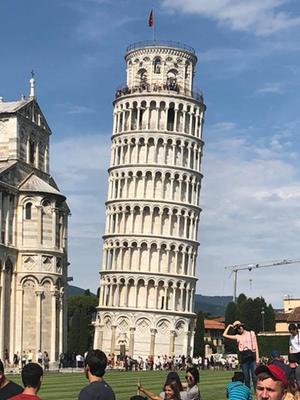 Trip of a lifetime
The tour was very educational, local guides were amazing, our tour guide was phenomenal! The food (provided) was Not always good. The Ferry boat was terrible, 4 is too many people to accommodate in 1 room! However, overall it was a once in a lifetime experience, and we will never forget it!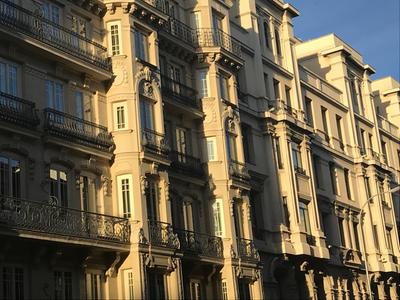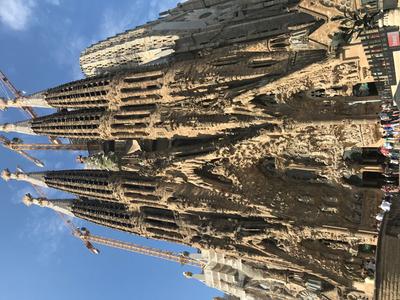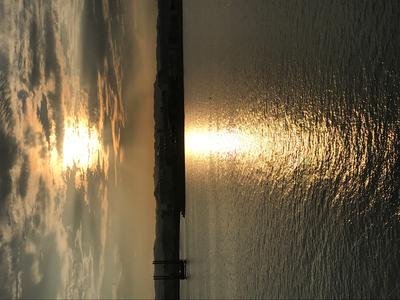 Amazing people
was excellent trip with excellent peopleon this trip, and fantastic tour operators on all destinies.