Experience Italy
This was an amazing trip and we were able to see so much thanks to the tour director. We even had time to do some extra travel and see other sites. I hope to do more of these tours in the future. The only dislike was the planned meals. Too much Pizza and Pasta, but great for the age group. I would have liked to experience more traditional food.
Tour great - Too many flight connections
It is not logical to book three connecting flights to a city when you can logically book two. Talking to other people, they did not face this issue.
Loved it.
Enjoyed the sights of Rome Florence and Assisi. The day was scheduled so that you didn't have to plan anything or worry about parking tickets etc. the pasta class art class and gladiator school experiences were great for both students and adults. We had a great guide that made it enjoyable. The hotels were nice except for our 2 nd location around Florence. It needed some updates but was in a very quaint area and quiet. I definitely recommend this tour.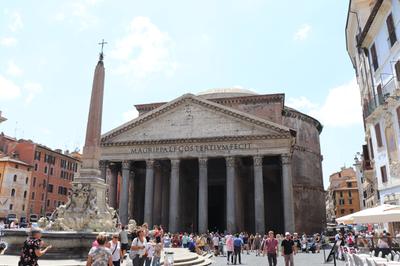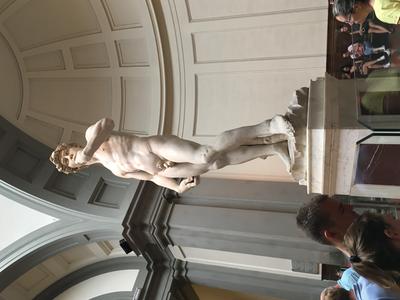 a rip off
This tour was extremely disappointing. The accommodations and meals were extremely subpar. One has to go out of one's way to find a bad meal in Italy and EF managed to do it consistently. Hotels were poor quality and out of the way far from city centers.
The tour guides were typical ones that are available to the public and access was not anything beyond what one could arrange oneself. The educational experiences were hit and miss and again something one could arrange yourself by a quick online search . Also to lead high school kids and middle schoolers into shopping under the guise of education (like the leather store in florence) is a but disgraceful.
For the money spent, we could have had five star accommodations, private tour guides and incredible meals on your own. And truly experiences the cities at our own pace. That's exactly what my daughter and I did prior and after the tour, at a small fraction of the cost.
Except for the charming organizer, a true disappointment. Don't waste your money, see the world on your own.
Tour of Italy
The tour Itinerary was great but our accommodations in Florence were unacceptable. Half our group got sick with me being the worst, we had no running water in our hotel the day we left so we had to use water bottles to brush our teeth and our hotel had mold. It put a cloud over the rest of the trip because we needed extra energy to get through the walking, heat and crowds when feeling that bad. I had to stay behind the group on our last day using steam showers to open up my lungs.

The redeeming part was our tour guide was amazing and caring. She checked on me each day to see how I was feeling. She found exciting things we were able to add to our itinerary to get the full Italian experience. The cooking class was my favorite part along with the Trevi Fountain and Florence City itself. I just dreaded going back to the hotel each night in Florence for what awaited us.
Italy
This trip was my third one through EF. When it comes to EF they never fail when it comes to providing the best service. Although the first two hotel my group stayed at were not the best I still enjoyed my time. Our tour director was amazing and very helpful. Overall I would definitely recommend people to do this tour. Although they give you a lot of free time so maybe they should include more in the schedule.
Worth every cent!
This was my daughter's and my first trip to Europe and EF Tours was a great introduction to international travel. Our tour director spoke good English and remained unruffled when the inevitable mishaps occurred.

The locations chosen and the experiences offered on this trip gave us a good taste of what Italy has to offer. Highly recommend EF Tours!
This is what dreams are made of
My tour consisted of Rome, Assisi, and Florence. I had an amazing trip. However, I would've rather had more than half a day in Assisi. Assisi was my favorite and several others'. I much rather would've had an extra day there or at least a full day instead of 4 days in Rome. That is my biggest wish. I did enjoy that the places we stayed at increased in quality as the tour progressed instead of vice versa.
Italy
This was an outstanding trip! Our tour guide, Alice, was the most gracious. She explained every site, and took us on excursions that was life-changing. I will return to Italy. I have really enjoyed the culture and the people. I have learned how to make pasta. This was a very relaxing trip which I needed!
Great Trip
Experience Italy tour was phenomenal!! It was great seeing so many things I've read about. Our tour guide was EXCEPTIONAL!! She was knowledgeable, flexible and took pride in making sure this was an experience of a lifetime. The restaurant selections were good and the activities were fun and education. Overall the accommodations were good, but there was one hotel where the accommodations weren't adequate for the number of people in our party.