Great tour!
My students highly enjoyed seeing Scotland and England. They were surprised by their own reactions to the culture of these places.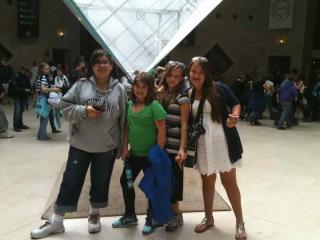 Can't Wait to Return
Despite the airline delays and cancellations, the trip was amazing. Our tour guide was exceptional. Even after a rough start to the trip, he had us laughing and enjoying ourselves until the very last day. Every planned event and sight was enjoyed by all and the variety of things offered during our free time to do were a plus. The accomodations were better than I expected for such a large group. All of the restaurants chosen for us to dine at were equally as good. Overall, the trip was wonderful and I cannot wait to travel to Europe again.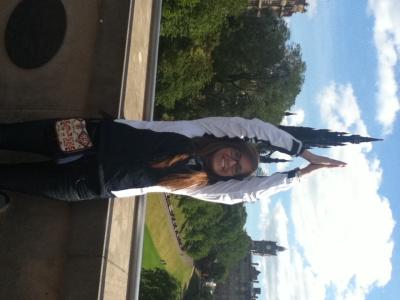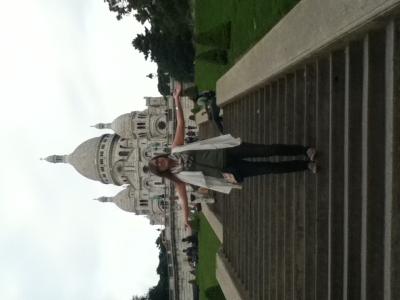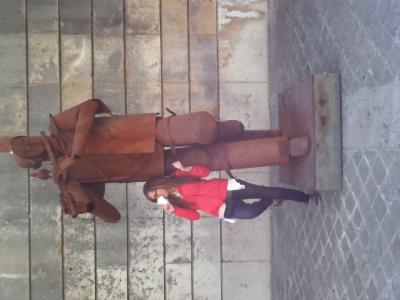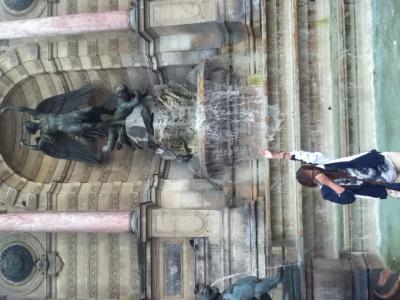 Best trip ever!
This tour was fantastic. Everything was organized very well and there were no scheduling problems. Our tour ran smoothly and everyone had fun meeting new people and trying new things. I had so much fun learning so many new things. I hope to travel with EF again sometime soon! Also our tour guide was so great with us, he made this tour 20 times better!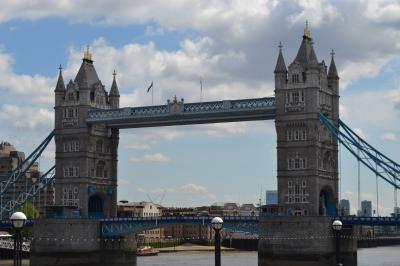 Beautiful Landscapes
This tour is mostly for those who love a balance of nature and great shopping. The food you buy at the stores is wonderful, although the food EF provides is iffy...anyway, there are great surprises and I would recommend that if you go on this tour, you should go to as many pastry stores as possible.
Great Trip...not so great hotels
You see a lot when you are on an EF tour. If you are an adult like I am, you need stamina. We have traveled with EF 3 times now. They pick wonderful places that make for a well rounded trip and you end the trip having seen a lot of amazing things. The major problem that we have had is that the hotels are (for the most part) NOT something that even the students want to stay in. Also, we ate chinese food in Scotland and "hamburgers" in France. If you want to taste the local fare, you pretty much need to do it on your own and at your own expense. They could do better in that department.
The first of many ...
My daughter really enjoyed her trip, especially Scotland. It did what I had hoped it would do: opened her eyes to other ways of living and inspired her to travel further. Now one of her major criteria when looking at colleges is their study abroad programs because she definitely wants to do more international travel.
Spectacular Experience
The minute my parents told me I could go to Europe, I was thrilled. I've always wanted to visit London and Paris, and Scotland was a great bonus. Edinburgh Castle was impressive, the London Eye offered great views of the city, and the Eiffel Tower was amazing. I wish we could have gone to the very top of the tower, but the views were still great from the second level. Seeing the cultures and trying the foods from the different countries was a rewarding experience, and I was surprised to find out I liked snails. The tour guide was great, but the best part was the free time that was given to site see by ourselves. My trip also had another group from Canada to tour with us, which made the trip even better. We all made new friends, and although the trip would have been great alone, it was even better having new faces to tour with us. Overall I would highly recommend this trip to a friend, and I would love to do another in the near future.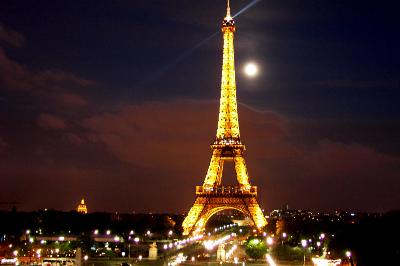 The chance of a lifetime!!!
This year my daughter went on her second EF tour to England, Scotland and France! She came back a new person, so much more confident and happy! All she did was talk about the new friends she had met and the sights and places they went! It is such a treat to be able to send her on a trip with teachers and other children her age, and not have to worry. I know she was in great hands! Everything was included so I know she ate well and was well taken care of. My daughter also has Celiac Disease and requires some special foods, which EF was happy to help with!! I can't explain how lucky we feel to have been able to send her for 2 years in a row! Unfortunately we are sad she won't be able to attend this year, as my husband has been laid off and our finances are tight but we are grateful for the 2 years she was able to go! It has made her a different person and she has met friends she will have for a lifetime! Thanks EF!!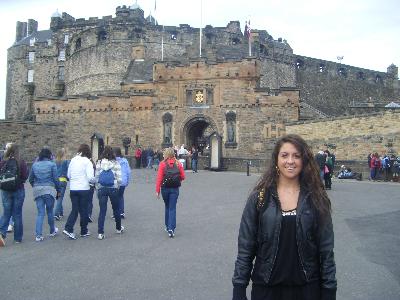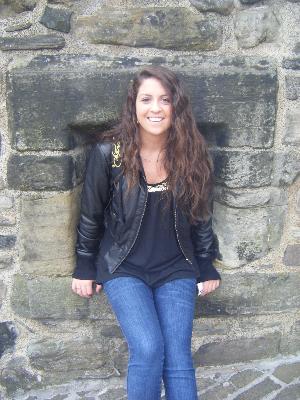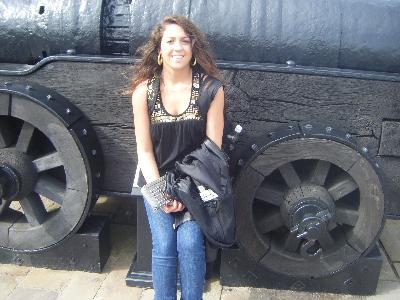 Quite an Experience
The overall value was very good. This was my first time to these countries. We had a several hour layover in Heathrow because of the British Airways strike, but we able to catch a later flight to Glasgow. When we arrived there, we had to take a taxi to our hotel near Falkirk. EF payed the fair. I enjoyed Edinburgh. I would have much enjoyed the local cuisine than the Italian place which was not good. At Hadrian's Wall we should have been told it was a bit of a hike so that we could stretch (and for us asthmatics prepare for the hike [I had a little asthma attack]). The scenery was beautiful eventhough it was raining. I really enjoyed the Lake District and bought a tartain blanket for my mother. We passed the Queen on a country road. I got to see Shakespeare's house in Stratford. London is quite a city, but we were very rushed to see everything. Some of the people we taveled with (including myself) were trying to take pictures and had to run to catch up with the guide. Windsor Castle was canceled, that I wanted to see (as some of my ancestors lived there and my 4th cousin did paintings for Queen Anne's Dollhouse). I did use that time to go on the London Eye (an incredable experience) and to find an ancestor's efegy in Westminster Abby. I enjoyed the ride on the EuroStar to Paris and the crape pizza for dinner. I enjoyed Versilles and it's gardens very much and the night boat ride on the Sein River as Paris was lit up. I loved seing the Eiffel Tower glitter in the darkness. But unfortunately, by the time I arrived back at the hotel, both my ancles were swolen and I had blisters on both feet eventhough I had good walking shoes. Helas! (french for Alas) I was unable to go to the Loure and up the eiffel Tower the next day which I wanted to do, but there was no way I could have handled the walking. I hope to someday go back again, and this time, savor these wonderful sights.
Interesting Places
The places that we are directed to are so amazing. It's hard not to enjoy the little suprises that appear wherever you go.