Amazing Experience!
This trip was great! I wish I could have stayed longer! No mishaps occurred along the way, and everything was well planned. The first day was exhausting because of the lack of sleep. We hit the ground running!
Overall, great trip for school students. If you can, go!
Good value; prepare for tightly packed schedule.
I went with my child on this trip. Overall it was wonderful. Pros: Nice not to worry about scheduling tours, and meals are included. Cons: Hotels are outside of main city, which is okay. (I assume to keep prices affordable) but a few of the hotels could be improved. Prepare to walk A LOT on these tours, in London and Paris. Not enough time for leisure walking / sightseeing or buying souvenirs. Sometimes things felt rushed with such tight scheduling. However I was reminded that this is designed tour for students, not necessarily for shopping. However, it's an excellent introduction to world travel and ultimately that's the gift I wanted to instill in my child. Mission accomplished! Had a great time.
EF Ireland, London, Paris tour
EF should do a better job with the quality of the food provided. Poor breakfast at several locations as well as dinner options. If EF is moving forward with including family units then they need to update their food options for travelers especially the paying adults. We had paid out several hundred dollars in additional food for lunches and dinners. Lunches especially being the breakfast choices were poor especially at the Novotel Hotel in Paris. Several students were not satisfied with the food provided to them too.

It is important to note our NJ Group Lead and the tour guide based out of England were excellent through and through which made this trip memorable despite the food quality EF had provided to their travelers.
June 25-July5
The overall trip was fantastic. We had a very knowledgeable, caring tour guide. Felt completely at ease with our tour guide.
Ireland, England and Wales
Our tour guide was fantastic but the best part were the countries themselves. Ireland was never a place I wanted to go but I'm so happy I joined this trip. The scenery was absolutely stunning and we saw a great mix of the countryside and the major cities.
Overpaid cheap trip
First of all I spent 1000.00 more then I expected
Because of your poor website instructions. I did not expect to be up for 36 hours the first day we flew into Paris. And walk for miles that first day. The meals Couldn't have been more cheaper and unfulfilling. The tour guide was great and the group we had. That's the only thing that made my trip worth while.
Amazing!
Took this trip at the end of my sophomore year in high school and it was the most amazing experience I could ever ask for! Seen so many cool things and gained memories I will never forget.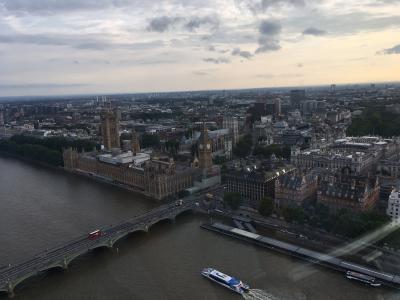 amazed at the history of these places
I was very surprised at the amount of history that I learned of these places from our guides. I was also so proud of the conduct of the American teens on this trip. They were always polite and appreciative of everything.
Great time!
The trip was amazing! Had great weather, great tour guide, and an amazing time!! Would highly recommend EF Tours for anyone going overseas!
Absolutely stunning
I can't say enough about how wonderful Stephano was, our tour director. This trip was absolutely stunning, Ireland was my favorite!