Lots to See!
You really get your money's worth with this tour. We saw so many different towns, cities, and villages! I really felt like my students got a feel for each of the countries we visited.
Good trip overall if you like tour groups
My high school daughter wanted to take this trip with her Spanish teacher, and I decided to tag along. Having been on other tour groups, we knew what it meant being a part of a large group. We normally like to travel on our own because we like the freedom that entails. We can choose the amount of time spent at each destination, and don't have to wait for the slowest members of the group. Putting that aside, the EF Tour was well run. The guides were knowledgeable and friendly, and we learned a lot about each region we visited. The one complaint I have is about the selected restaurants. About half of them had trouble accommodating the size of our group, and we were usually seated in upstairs areas with no air conditioning. I would look for larger restaurants or break the group up during dinner.
London rocks
What an experience. So blessed to have been a part of the tour along with my 2 teenage children and my mother. The places we saw, the people we met were outstanding. The tour was well organized, fast paced and clipped along without any issues. I have a few recommendations for the tour director. First off, make expectations clear. It may seem routine for them, but the traveler, it is the first time at these venues and it was at times, not clear what the plan was. Just as an example, one stop we were having a bathroom break. There was a snack shop next to the bathroom. All of the travelers were thirsty and hungry as lunch had been small and a strange item so wasn't consumed entirely by most. Many of the travelers were in line or had ordered items and the tour director was very very upset that we had taken this time to "feed our faces" as it was put. It would have prevented many hard feelings if the tour director would have just explained that it was a bathroom only stop and we could get snacks on our free time within the castle walls that we were visting. Just clear expectations make it easy for everyone. Secondly, avoid demeaning America if we do something different than the tour director's country of origin. We are all different and we have different routines and customs and one isn't better than the other, just different. Other than that, accommodations varied but mostly very comfortable and clean. Food also varied but mostly very tasty and timely. Great experience. Would go back in a heart beat.
once in a life time
As an adult on the tour this was a dream come true. I was able to see so many sights that have just been in pictures for me. The trip was positive most of the time. I felt the group was too large, 51 people. Safety is a concern with a group so large. Rules should be given before, to the students, instead of demeaning them afterword. I would have liked one more day in London. Put Windsor on the tour, not as an option. Our group was not even offered this. Over all a great memory and once in a life time experience.
Okay experience
The group enjoyed the smaller towns better than the bigger cities. There was just a lot of walking and fatigue in the bigger cities like London and Paris. It would be better if locations such as restaurants and hotels were closer to metro stations. Some people complained that there was not enough time at the Eiffel Tower. The most difficult issue was working with groups from other states. The smaller cities were wonderful. As with any group tour in Europe, people complained about the frequency and lack of bathroom breaks.
Good Experience
I liked the arrangements as far as things visited, hotels stayed at and payment plan. I was dismayed to learned that on the proffered free time that suggestions of things to do, go see and/or try were not made. Places to eat, listen to free concerts were not suggested.
Do it
Our guide Nino was amazing! Except for the jet lag (which you can't avoid) the trip was perfect and life changing!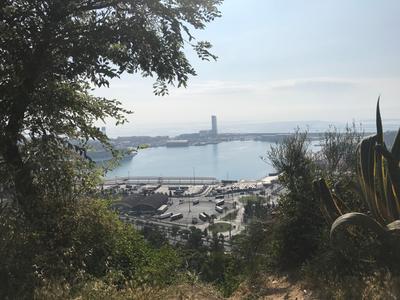 See a lot of cities very quickly!
It was an awesome itinerary. Very rushed, though. And a good chunk of driving between cities, but that allowed us to see a lot. It was a good overview and students got to see what was their favorite and what they might want to come back and spend more time doing.
Different
Overall the trip was a good experience for the children. I enjoyed meeting new people and visiting new places. I didn't like traveling on the trains especially during high traffic times. The buses should be made available for the duration of the trip.
Wasn't what I was expecting
I didnt like so much the tour because they didn't give us enough time to visitó the castles, churches or anything, they only give us 40 min for eat, visit, buy souvenirs and go to the restroom in every stop we made, I didn't get to see all the things that was in the tour. The extra excursions were expensive and we didn't get enough time to enjoy it, we had so much pressure on everything, and we had many problems with our tour director, both of the groups were uncomfortable with the tour director.