Third world country
Carry your own toilet paper and water. Busses have no AC. The place looks like a slum. Appreciate what we have here!
Life Changing
First off, our guide that was provided for us for our trip was the best guide we could have asked for! We learned so much from her, she was so easy to get along with, and did everything she could to make our trip informational and enjoyable.

The immersion into the culture is what my students and I enjoyed most about this experience. Getting able to spend time with the locals, visit schools and daycares, etc. opened our eyes to world that we were so unfamiliar with. The "tourist" things along the way were wonderful as well. Knowledgable and friendly guides were provided throughout and everything we did on the trip went smoothly overall.

There was an issue with one hotel, but EF Tours worked with us and our main tour guide to make the proper changes and everything went smoothly after that!

Highly recommended!!
good experience
It was disappointing the trip itentery posted for this tour was incorrect-2 of the most exciting things were cancelled! the group really bonded and it was an overall good trip but very disappointing that info provided on the website was not correct. It was also disorganized and interpreters were not very good so alot of things they did do, no one understood what was being said and they didnt learn as much as they could have.
Once In A Lifetime!!
The trip itself was very educational, and entertaining. 2 out of 3 hotels were great, food was not very pleasing anywhere, our tour guide was literally one of the nicest people ever!!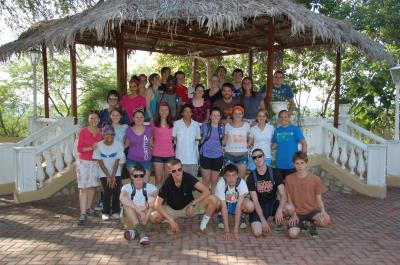 Disappointing
Ecuador is amazing country but the itinerary for this trip needs to be rethought. Too much time in the bus and not enough interaction with people and time to really experience the place.
Ecuador
I must say the tour was a wonderful experience not only for me but for the students on the trip. It is not easy to keep middle school students' attention for 9 days and this was accomplished. If there was one downside to the tour it would be that tour information was outdated, thus we did not participate in some of the activities listed on our itinerary (i.e. rainforest).