Culturally interesting
It was a unique experience, not just because of the location. I arrived during the world cup, and was surprised how little attention it seemed to get. However, i valued to unique opportunity, and experiences i could only get there.
Amazing tour and and tour director Tom.
I was not sure what to expect but we had an amazing tour director who did an excellent job keeping us on time as well giving us the best possible experience. The food was great and the chance to experience the cultures of the different cities was great as well as everything I learned. Like they say you are never too old to learn. It makes me want to read up and learn more. Thank you.
Great experience
I enjoyed this tour, but it really has two full days of travel. I'd recommend a tour that STAYS in Ireland or in London for the next time. Just not enough time to truly get a feel for London with this time frame.
Busy Trip Full of Famous Sights!
This trip to Dublin, Wales, London, and Paris was great. We had an excellent tour director who took care of everything from tickets to Wicked in London to a train ride to Howth in Ireland. We saw so many amazing historical and famous sights. I only wish we had MORE time to stop and see the sights. A favorite for me was Shakespeare's home town, Stratford-upon-Avon. I could have stayed a couple of days there, but we only had a few hours. The mixture of countryside and city was good. We got the experience of train travel, bus travel, a ferry, and subway too. It came to an end too soon! Thank you EF!
So amazed!
Visited Dublin and London and saw business and technology that blew our students away!!

Favorite places we visited were Kilgary National Park and museums. My students loved it all!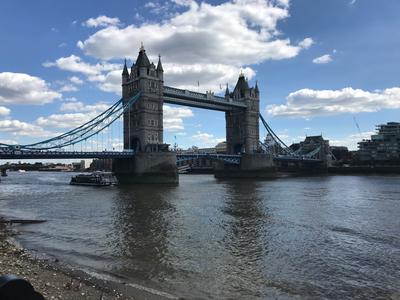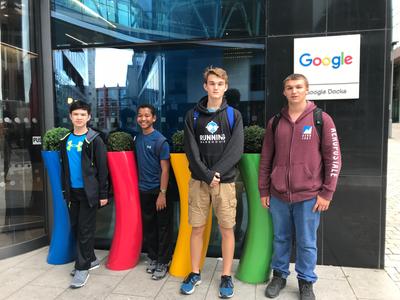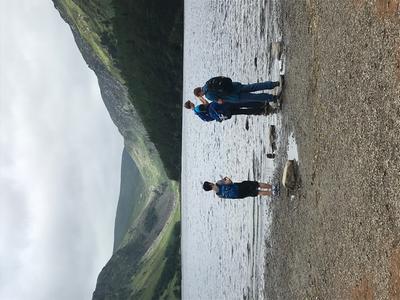 Dublin!
I have been on a few EF tours now, and traveled the world in general, but this is by far the most amazing trip I have been on to date. Ireland, hands down, was the best spot of the tour. The people are friendly, the island is beautiful, the weather is perfect, and the history of Ireland's origins are rich. Couple this with the fact that our bus driver was beyond insightful and entertaining and the trip became that much better. He told us about the history of the city, sang us songs, and we "teared up" when we had to leave for our next endeavor (he is now a friend on FaceBook so it made it a little easier). To top it all off our tour guide was amazing! He was never flustered, always happy, and helped us see the hidden secrets of all the cities we went to. Because of this, I, as well as several others, can't wait for our next trip.
Amazing Experience
This Europe trip really could not have been better. Our guide showed us the most amazing parts of the city and she introduced us to so much new culture in a safe, fun, and adventurous way. I'm definitely going back again soon.
Good trip
The food in Ireland was good. The food in England was awful. Humus Brothers had no humus and forgot to feed several of our students. The food in Paris was slightly better. Our tour guide was unprepared at best. He constantly complimented the other group that we were with ( a charted arts HS ) and put down our students ( a public HS ). He didn't realize that most of our students were IB/AP/ Dual enrollment students. He even made comments to our director and several students that is was my son's and my fault that we didn't have dinner reservations the 1st night in Paris because we were 10 minutes late getting out of the Luis Vuitton store. He gave us 15 minutes to shop, but insisted that we walk from Monte Mart to Moulan Rouge through the sex district when nobody in our group wanted to. He was impatient most of the time and reluctant to give extra time on the places that the students wanted to see. He would rush from place to place walking extremely fast. Most of the time I had a hard tome keeping up with him. We had a different guide for the last day in Paris. She was wonderful. It was as if she enjoyed her job. She gave us extra time with no problem. It was a joy to be with her. Wish she had been with us the entire trip. Had an entire free day in Ireland and would have like to go to Blarney Castle. Over all. I enjoyed the trip. The hotels were wonderful. The breakfasts provided by the hotels were great. The staff at all the hotels were very good and accommodating. Can't wait to go to Greece in 2019. Thank you.
It was freaking aw=mazing
the trip was amazing and beautiful and our tour guide was freaking awesome. honestly wished i could've stayed longer.
Nice Experience
I was a chaperone for this trip to Dublin and London. Overall we had a great time. Dublin was a very nice and friendly city. I liked visiting Trinity College and St. Patrick's Cathedral. Both were very beautiful. Our group chose to do the free day instead of the trip to the farm. On our free day we visited Kilmainham gaol. I highly recommend visiting. One of the downsides to our tour was the accommodation at Maynooth University. Having a private dorm room with a shower was nice, but my bed was awful. I could feel the individual springs in my bed. Some of our kids had problems in their bathroom.

I liked visiting Shakespeare birthplace and Anne Hathaway's cottage. Both gave you a look into life during their time period.

London has many things to see. I wish we had more in depth visit at Westminster Abbey. We only saw the outside, but it would have been nice to go in. That was not specified on the tour brochure. The Tower of London was good. We had several hours there and still did not see everything.

On a different note, our tour guide did not seem to follow the trip itinerary. We saw the Tower of London in the afternoon the day before we were suppose to. We were schedule to see it in the morning. Had we gone in the morning, we might have been able to see more. In the afternoon it was very busy. Our tour guide did not allow for lunch until 1:30 or 2:00pm. Eating lunch later in afternoon is not really a problem, except that dinner was always scheduled at 5pm. Eating lunch so late, we were not hungry at dinner time.