Best trip ever!!!!!!!!!!!!!!!!!!!
I extremely enjoyed this trip, especially the tour guide and bus driver. I feel like their presence enhanced the excitement throughout our journey of Costa Rica. I learned so much about their environment and culture. I've even repeatedly said since we came back that I would like to move there when I grow up.
diplorable conditions
this was my gift to my son for his high school graduation. It took me a full year to pay for it and it was a terrible experience for my son and his tour group. The hotel accommodations were horrendous to the point that they had to move hotels because of the conditions. Everyone was unhappy and if it wasn't for the teachers on the trip trying their best to guide the students and find the positive from a terrible experience.
Pura vida
This trip was amazing. From the food, to the excursions, to the lodgings, our driver, and especially our Tour Director, I could not be more pleased. Our TD is so incredibly knowledgeable about his country whether it be the flora and fauna or the government/health care/education or the history of Costa Rica--he could explain and answer any questions the students came up with. Seeing Costa Rica for the first time with such an outstanding guide will be with my travelers and myself for a very long time!
Sunny days in Costa Rica
I didn't like that I had to pay an extra $70 dollars that I originally didn't bring with me in order to go on extra excursions. I wish that I would have known that Costa Rican ATM's only accept cards with security chips and it was because of this oversight, that I wasn't able to get extra money out of my account on this trip.
Beautiful Costa Rica!
Our scholars learned so much about Costa Rican culture and nature from our incredible tour guide. The highlights were ziplining, horse back riding, visiting a local school, and seeing wildlife. The biggest downside to the trip was that we spent 3 full days traveling from location to location which put a damper on some of the students' enthusiasm.
Lifelong Memories
The trip to Costa Rica was fantastic. It was well rounded with many activities and the ability to interact with the locals. We learned so much about their environment, food, music and lifestyle. We met great local guides and our tour guide went above and beyond to make our trip a memorable one. Pura Vida!! Highly recommended..
Life changing!
The country was beyond amazing, and our tour director, Hiedi, was BEYOND fabulous! Would go back in a heart beat!
Best Trip Ever
Right after signing up for this trip, I had no clue what a life-changing experience it would be. From kayaking at Arenal to rides along the rainforest to many ice cream stops at POPS! It was the most amazing experience ever. Our tour guide was great she was super sweet and very informative and our bus driver was awesome too! My only concern was the food because it was the same meal every night and it just got kinda old. But it was still great to try out the things from the different cultures. My favorite part was the last night. Outlooking San Jose and having a dance party with the whole group. It was great bonding time and I became even better friends with everyone there. I will never ever forget this trip. I cannot wait to go on another trip with EF to Peru this following spring!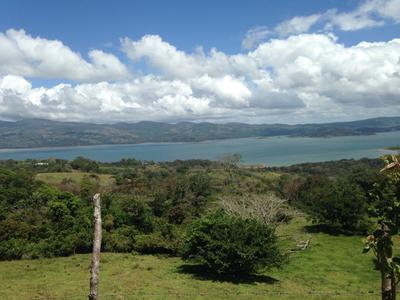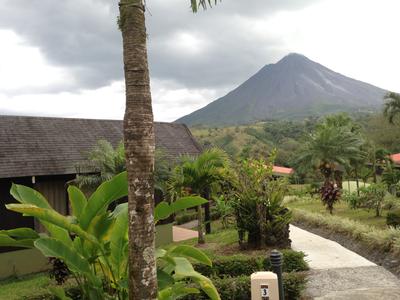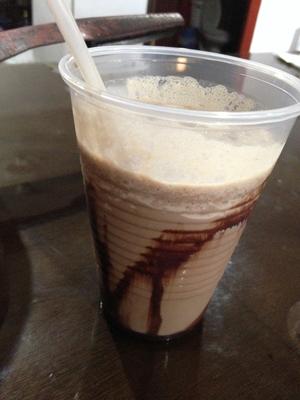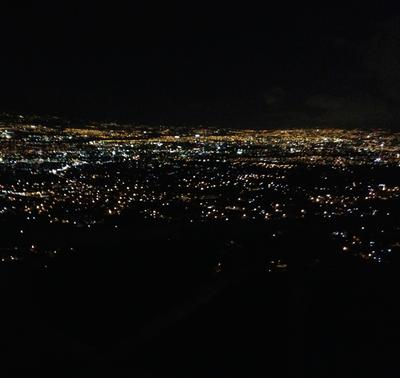 Would've Been Wonderful Outside Rainy Season!
I have participated in many EF Tours, but this was my first time as a group leader. I was very excited and nervous. Not having children of my own made more anxious as I would be responsible for the livelihood for other people's children. The trip as a whole was great, but the weather was poor, because it was the rainy season. If it wasn't raining and windy, it was so hot and humid it was hard for the kids to focus. I realize that no one controls the weather, but I don't think this tour should be available during the rainy season. We also had some landslide and flooding issues.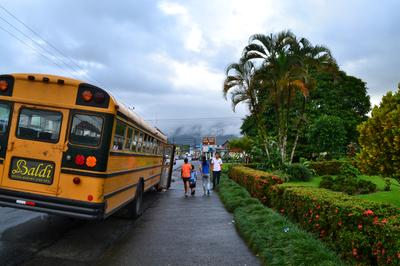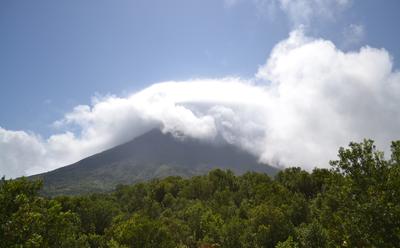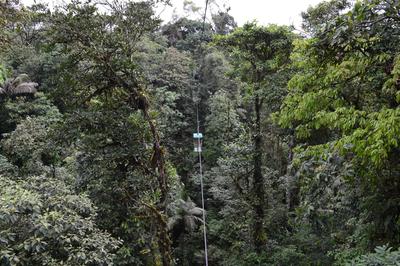 Awesome and Educational!!!!
We were 30 strong on our Costa Rica Tour.
The experience was great!!! The teachers learned a great deal about the land, people, food, customs and culture as much as the students. We loved the Hot Springs, Monteverde was refreshing and new for the group. The people and guides gave such detail explanations about all the plants and animals. Everyone was an expert in the information given to us. The students left inspired and are so grateful to have participated. They learned so much more than in a classroom. Thank You!!!!!