Costa Rica
The trip had a lot of down time/free time where the kids got bored. We didn't really do much until four days into the tour. We stayed at one location for two days where there wasn't much to do but swim at the hotel pool. The first few days left us feeling like we wanted to go home.
Fasinating trip!
I am so glad I went on this trip, it was incredible!
Incredible adventure
The trip was an amazing adventure and I'm very glad I went!
Best Trip Ever
This was my first time out of the country and I could not have had a better experience. Our tour director was amazing! I would recommend this trip to anyone. We were able to see almost all the different microclimates and see all kinds of wildlife and plant life. I learned so much about the country and its people.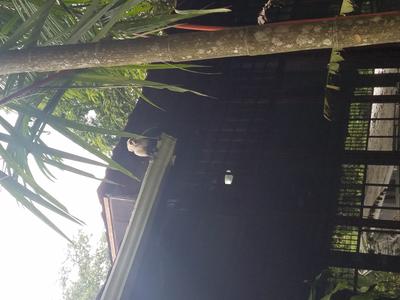 Incredible!
We had so much fun on our first tour through EF! Everything was thoughtfully planned out and given enough time for students to explore, enjoy and learn! Even if there was a slight change, our tour director was on top of it and handled it to give my students the best trip! They are exhausted from all of the fun! Kayaking, snorkeling, ziplining, whitewater rafting, chocolate tours and so on! Thank you EF!!
The Best Experience of my Life
On our fourth day in Costa Rica, I realized that I would have to leave at the end of the trip. I was not ready to come home, but I also decided that this would not be my only time to visit Costa Rica, I will go back. I was able to see and experience the things that I had been learning about over the course of the past few years, a connection that I believe defined my time there. However, I think that my experience was so special and that I had such a great appreciation for it because I already had such a strong background knowledge, thanks to my Spanish teacher. Not only am I able to carry on conversations in Spanish (I just finished AP Spanish V, which improved my speaking abilities dramatically), I also already knew so much about the country and the culture in Costa Rica. My Spanish teacher lived in Costa Rica for eleven years and considers it her home, even though she was not born there nor did she grow up there. I don't think that I fully understood why until I actually experienced the country for myself. The people there are all so friendly and care-free, yet they care so much about each other and their beautiful environment and ecosystems, which they are working to preserve. The people there do not grudgingly recycle as many do in the U.S.; rather, they do so proudly, for they know they are helping to preserve their land. I recommend this trip to everyone, but I think that those who will get the most out of it are those who arrive with not only the ability to speak Spanish, but also knowledge of the country and culture. My Spanish teacher ensured that we were prepared for our trip by having meetings once a month during which all of us students would give a presentation over a certain topic, such as the animals in a certain region, the politics and government there, education, conservation, and so on. Had it not been for these meetings and my teacher's extensive knowledge and special understanding of the country, my experience would not have been as life-changing as it was.
Wonderful! Highly recommend!
My daughter went to Costa Rica with her school using EF Tours. She loved it!! The tour guide was awesome (her words), and they seen so many things. The price is high but the monthly payments along with the package deal, it's not too bad.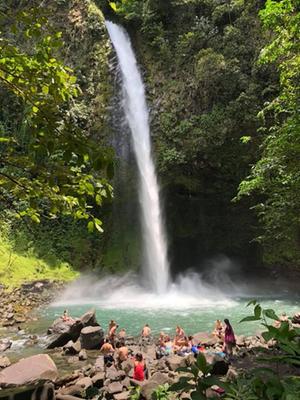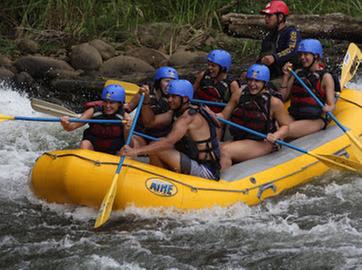 Beautiful Country Full of Incredible Experiences
This trip was absolutely amazing. Our tour director coordinated every detail of our trip seamlessly and handled all questions and problems with ease. He offered unique insights about local history and culture. By the end of the vacation, we felt as if we had known him for a long time and considered him a friend.
The vacation was jam-packed with awesome and well-planned activities, from snorkeling in the Pacific, to kayaking at the base of Volcan Arenal, to swimming in a waterfall, to immersion in beautifully-landscaped hot springs, to treks and zip-lines through the jungle. One of my favorite activities was the 3 hour long white water rafting, where we were able to jump off the raft to swim multiple times throughout the ride.
The bus was clean and it was comfortable to get from place to place. The bus driver was jovial and always ensured our safety.
The hotels were accommodating, clean and the grounds were attractive. I liked Nacazcol with its villa-style apartments, Hotel Rabfer with its amazing view of the volcano and proximity to the town, Bambu with its long aerial corridal surrounded by tropical vegetation, Ilan Ilan with its winding canals, attentive staff and welcoming perros, and KC with its modern vibes.
I enjoyed eating the meals that reflected the culture of Costa Rica. I felt like a native with all the rice and beans, fresh pineapple and watermelon I had. The food was healthy and portions were large. I loved trying things like passionfruit juice and macadamia nut ice cream.
This trip was well-planned for our group by EF Tours and I would certainly travel with them again.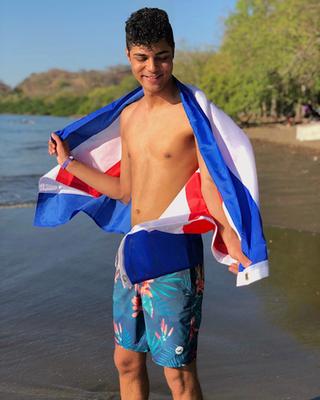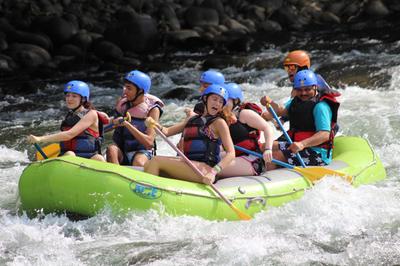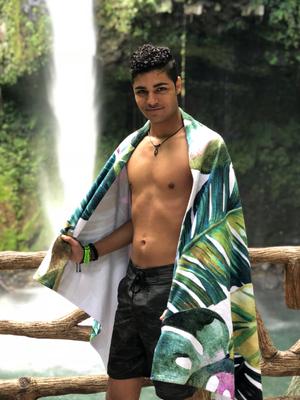 PURA VIDA!
I liked all the excursions we experienced. I liked having other opportunities to tour. I would have liked to hike more. Our tour guide was very knowledgeable, informative, and professional. Costa Rica is a beautiful country. The people were very welcoming and were very patient.
I would strongly prefer if all hotels (not just some)were more central to excursions. I don't want to spend so much time on a bus. I would prefer to spend a whole day in the capital. I wish there was a way to match persons we traveled with as there was a large group who continuously used foul language and were disrespectful to other travelers and the people we met. It made me embarrassed that they represented my country to the world.
Such an amazing and eventful experience
This was by far the most exciting trip i have ever been on, and i always travel. I had such a great time with literally everyone and would do anything to go back. There are not enough words to describe how much fun i had on this trip. Absolutely amazing and great tour directors as well. I loved Costa Rica so much and really wish i can go back:(((