Beyond my expectations
This tour was one full day of exciting and fascinating experiences after another. It is remarkable how many events we fit in each day. Our tour guide was experienced and very professional. He had everything planned carefully. Our days ran smoothly and well with varied experiences. Some of our best events were ones that would be very difficult to arrange on our own. Dinner in a Beijing family's home, a Taichi lesson at the Summer Palace, an impromptu hackey sack lesson with locals, a visit with middle school students...These were some of the most delightful things we did and honestly, I wouldn't be able to plan these things myself. Our guide had many connections that allowed us to see not only the important historical sites in China, but to connect with some of the people of China today. This was truly an experience of a lifetime and it made me want to travel more!
Once in a lifetime experience.
This tour of China was a life changing experience. Every student and chaperone on the trip were affected by this incredible cultural experience that was non-stop fun. The three cities of Beijing, Xi'an, and Shanghai all had a multitude of attraction and experiences that highlighted Chinese culture both past and present. Our tour guide John was 10+ in every aspect of the tour with his excellent timing of events, knowledge of Chinese history, and his incredible flexibility in dealing with over 40 high school students. Practicing tai chi on the Summer Palace grounds, walking the Great Wall, taking a rickshaw tour of the Hu tong neighborhood, dancing with classical styled Chinese dancers at the Temple of Heaven, practicing calligraphy with masters in Xi'an and riding bicycles on its ancient city walls, touring the site of the Terra Cotta warriors, and taking the night time river boat cruise of Shanghai were just some of the highlights with many more I could mention. Our accommodations and meals were excellent the entire tour.
I would highly recommend this trip, not only for its great value price wise, but also for a cultural experience where you can smell, taste, see, touch, and experience China's long history.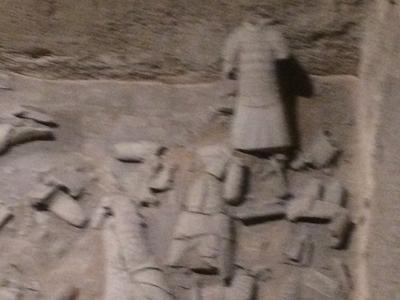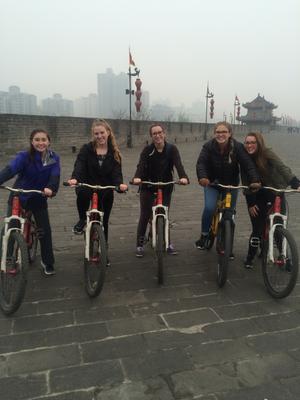 Ideal itinerary, learning opportunity for students
This trip far exceeded my expectations in every way, both in the tour itinerary and in the quality of its staff.

As an experienced traveler in China I was impressed by the tour itinerary; students see a great deal of all three cities in the little time that they have in the country. There is a good balance between major tourist highlights and more relaxed time for exploration at lunch and in the evening. I couldn't have arranged a better tour.

Our tour director, tour guides, and EF tour coordinator all supported our trip with a friendly professionalism that made both my students and myself confident we were in good hands. Our local tour director in particular stood out for her adaptability to our group, excellent English proficiency, sense of humor, and calm responsiveness to every situation, including one challenging moment with a couple of our students.

One additional benefit of this tour was the ample opportunity for students studying the Chinese language to use their learning in authentic situations, e.g. buying food and souvenirs, introducing themselves to local guides and service people, interacting with students at a Chinese high school, etc.

Our group was very happy with this tour and I plan to organize another group for it in the future!
What an amazing experience!!
From day one, EF Tours took care of us from the well organized trip to the nice hotels to the wonderful food to the amazing tour director Aaron! It was a wonderful experience and our safety was their number one priority! It was our first international experience and EF Tours took care of us all the way through! Our tour guide was knowledgeable in the history of China and also gave us advice on where to eat. He was also with us 24/7, so it made us feel even more secure. There was also an additional tour guide in each city that we went to in order to make sure that we got the most out of our experience and to give us the history of each attraction we went to. I can't say enough about our experience and how amazing it was! We will definitely travel with them again in the future!! Thank you EF Tours!!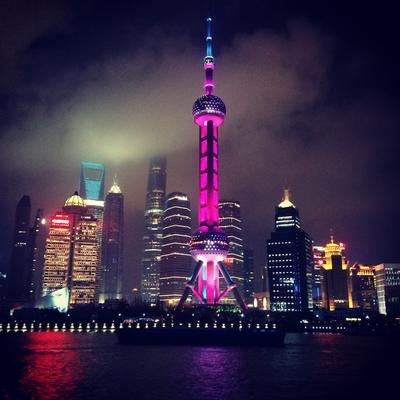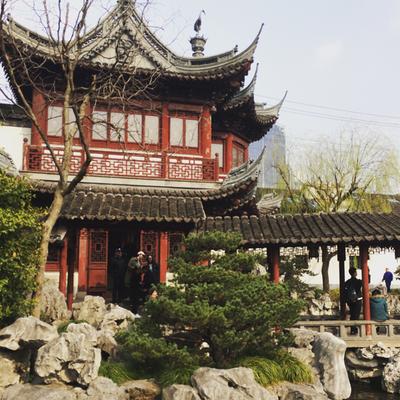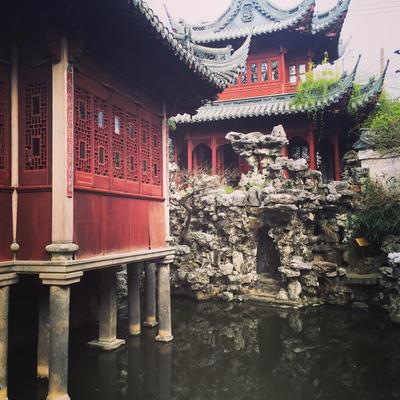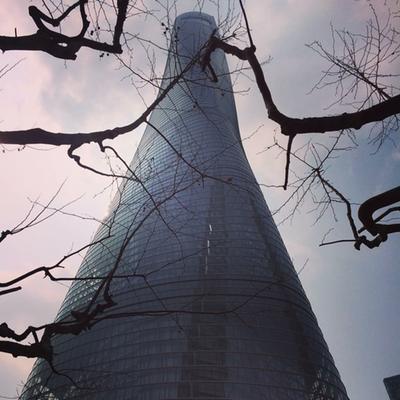 Trip of a Lifetime!
This was my first trip out of the country, and my first big trip with students. I could not have asked for a better experience! From the moment we stepped off the plane, we were immersed in all China had to offer. Our tour director made our experience even more amazing! Every waking moment of the day was dedicated to learning about and experiencing Chinese culture, history, food, and language. I was nervous about traveling so far from home, but EF calmed my nerves and gave me and my students the trip of a lifetime!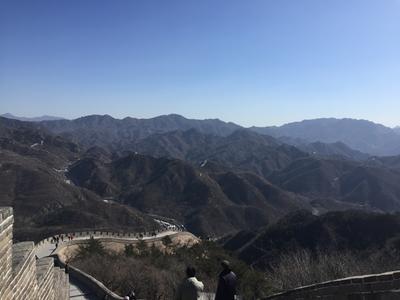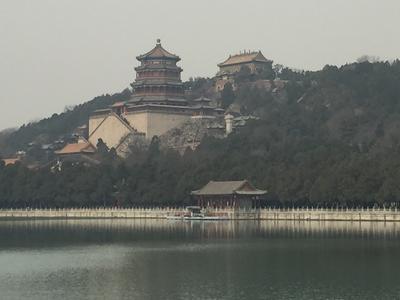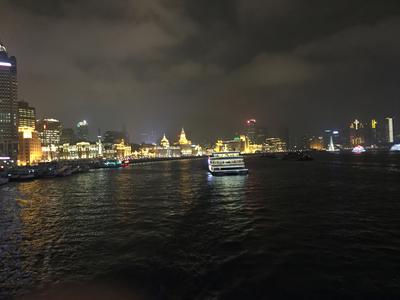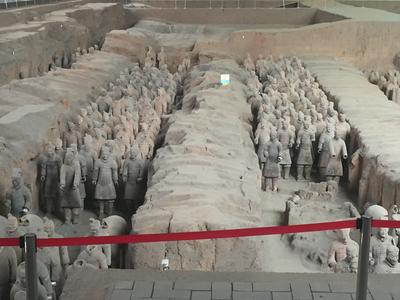 Mind Opening
This trip has expanded my horizon, a year ago traveling to China had only been a dream that I only thought I'd be able to reach years from now. Being exposed to an culture that you only are familiar with though the negative aspect of the media was relieving. It was proof that there amazing things everywhere you go and sometimes things are not as bad as te media makes them out to be. I was given the opportunity to taste, practice the language (I have been taking a chinese class for the past 2 years) and to experience a first hand account of foreign traditions.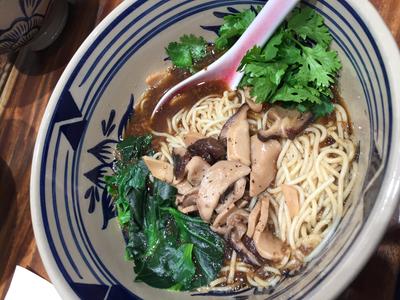 Best Trip!
This trip was awesome, the food was good and it was great meeting other students. Things were not as "behind" as we thought they would be. There were even the proper wall sockets for American plugs. Xi'an was really nice. I wish we could have stayed there longer. The Great Wall was an amazing sight! Walking it was challenging and tiring. I also loved visiting the silk factory and seeing how it is made. Experiencing the culture of China is something that I'll fondly remember for a long time.
China trip
Overall, I did see all the tourist stops in China, but not enough free time to explore the cities on my own. Toooooo much put into one day, leaving from 7am till 10pm was just exhausting. Even the kids stated they were tired. All I can say is that I saw the tourist stops, but did not really have enough time at each one to really let the impact of the history and significance of the place be absorbed. At each sight, there were so many tourists that it was so crowded and hard ro navigate...even the great wall!! The food in each city was good but always the same at each restaurant we went to, and I wanted more variety of Chinese food. Even the family's home we went to had the same food! And the plane seats were so small, I could not move and was not able to even sleep on a 15 hour flight!!!.And we not allowed to congregate anywhere on the plane when we did manage to get up from seat. Overall....disappointed!!!!
China 2018
China was awesome! My students really enjoyed the tour; however, I don't think they were prepared enough for the food. Although, we were told there would be food for the American teenager this was not the case. My students struggled when it was time to find lunch. They adapted by the third day. The Great Wall was the highlight of the trip. Pictures don't do it justice. Make sure you walk left if you want the full experience; I'm still recovering but I made it to the top. Don't leave out the Terracotta Army tour, students will be amazed. Lastly, I would suggest asking that they use a different bus in Shanghai. The bus wasn't very clean and was filled with mosquitoes. Overall, China a must!
Sloppy Behind the Scenes
The trip was incredible and a very culturally enriching experience, but the hotels were absolutely horrendous. They caused many kids asthma attacks from the smoke. Zero air conditioning. Rooms were dirty and falling apart. Beds were as stiff as boards.