Enlightening and humbling
Our EF host had carefully, thoughtfully, and practically led our group. His professional and perceptive attention made this one of the very best trips that I have experienced.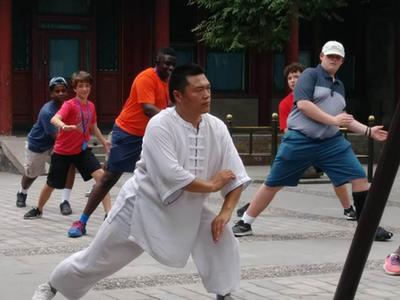 Great Trip!
Great trip, Well organized and planned out. Hotels very nice and clean. Food was good just wish had more variations (All but one supper were the same meal just different locations). Tour director and Guides were all professional and knowledgeable.
excellent
my son had a great time and learned a lot. He loved it. I have however as a parent would have liked more texts or phone calls, but he did keep in contact the best he could. I think it was a great opportunity for him and would recommend it to more students. They took great care of him.
Once in a Lifetime Trip
This trip was truly amazing! Without EF Tours, there is no way I could've navigated through a country with a different language and culture in the efficiency that the tour group did. Because of the well-planned trip, we had no complications and were able to visit each destination as planned.
Awesome beyond words
EF Tours is simply the best way to explore a country. The guides were gracious and extremely accommodating and helpful. The transportation was amazing and the days were fully packed with exciting adventures. The guides made every day memorable and increasingly incredible. It was truly a perfect memory making adventure for my daughter and myself and we both made friends aboard as well as with the other group we were partnered with.
Great Experience
The trip was very good. Our guide was excellent. The only negative would be the hotels. AC didnt work much in 2 out of 3 hotels and it was 95+ degrees outside. Better hotels would have made it much more bareable.
A worthwhile trip!
This trip provided a wonderful opportunity to experience the Chinese culture and to get to visit several really cool historical sites. The trip was well put together and the EF Tour Director was AMAZING. The only downside that I can come up with is that two of the optional tour activities that my son was really looking forward to were cancelled due to low participation numbers.
China
Our days were jam packed! I felt like it was a good value because we saw and did so much in each of the three cities we visited.
It was an amazing trip that I will never forget!
Exceeded my expectations!
China was amazing! I had never traveled with EF Tours before and did not know what to expect. I think the trip was well thought out and we did more than I expected. The price was very reasonable for everything we did and I would not have changed anything. I know a tour guide can greatly impact one's experience but ours was phenomenal!
Great Adventure
This was a wonderful trip I would definitely go on again. We hit all of the best landmarks of China in under 10 days which was amazing. If I were to change anything though I would give the students more free time to explore the city because that's where the real education comes from. Learning the culture by yourself can go a lot further than hearing about the culture through a microphone.