Trip of a life time
My husband and I had the most amazing time on our trip! We not only vacationed to relax but also learned so much about another small portion of the world. We can not wait for our next adventure.
Trip of a lifetime!
Every day we saw something spectacular - things I would never have seen on an independent trip.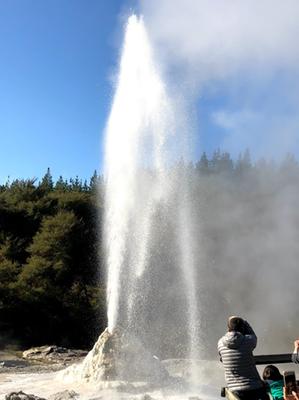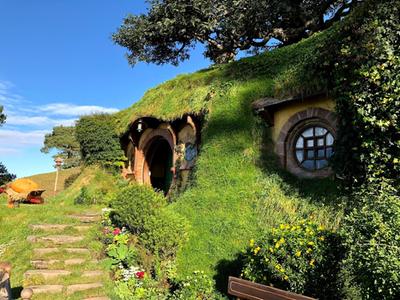 Best Trip Ever
My son says thank you for connecting his school with the Pennsylvania school! Without all those kids, the trip would have been a dud. He spent the entire time with the 5 other boys that went and they had more fun then they could have ever hoped for.

Very impressed with the whole experience and will indeed recommend to others. Keep in mind 3 kids from one school would have been a total bore. The more the merrier, for sure!
Trip of a Lifetime
This trip was an incredible experience that I am so glad I participated in. The tour guide my group had was very knowledgable in both New Zealand culture and history as well as that of Australia which was nice. I will say I think more time should've been spent in Auckland than we were given. I do not think three days in Rotorua was needed but it was still a fun time. For future groups though maybe do one less day there and more in Auckland. I loved all of Australia as well. We pet Kngaroos at the zoo, fed parrots that landed on our heads, saw Dingos and learned how to surf and those were but a few things we did that we loved. I am so glad I went on this trip and I think anyone else looking for a fun adventure should do this trip!
Ready to go back!
I absolutely loved this tour and our tour guide. She was very informative and knowledgeable of her surroundings and the cities we visited. There's we're tons of activities. A few activities felt rushed and we didn't have time To complete them or get the full experience of them. And one in particular, we did the zoo experience first by ourselves and then had a tour with a guide of the zoo. It should have been the other way around.
Trip of a lifetime!
My daughter LOVED her experience - she refers to it as 'a trip of a lifetime'!
Excellent tour
a couple of recommendations:

1 / have EF staff schedule a personal zoo tour at the beginning of the day instead of the end. We roamed all as much as we could & during the tour some of the same exhibits were repeated. This would avoid duplicates.

2 / consider minimizing bus travels during 1 day....we rode 2.5 hours ...break...then rode 2.5 more...that afternoon...1 hour & then another hour...too much bus riding in one day...be mindful of your travelers...enough is enough

3 / overall - fabulous career
The South Pacific
Just returned from New Zealand and Australia tour that was jam packed with adventure and beauty. Our tour guide was exceptional as were all the extra excursions.

Short stop in Hawaii was also great.

Remember it is WINTER in the Southern Hemisphere in June, July, and August so pack accordingly...also you get to see The Southern Cross.

Highly recommend this tour.
New Zealand/Australia AMAZING
Our daughter just got back from her trip and everything she learned, saw and experienced has inspired her to work hard and achieve her dream of making Australia her new home! The tour guides are truly awesome at taking pictures and videos when a friend wasn't available to do so - This is our second child that we have sent on an EF Tour- I would highly recommend you do the same for your kids to experience a fun an safe educational experience!!
Great Trip!
I thoroughly enjoyed this trip with my daughter. What a great way to see a new part of the world.