Amazing!
This was an amazing experience. The beauty of Italy and Greece is something to see. An awesome history lesson! Loved it!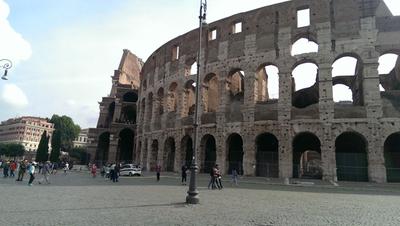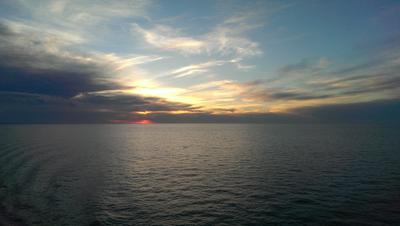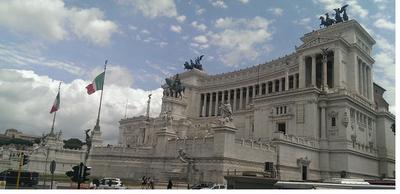 8milesaday
The overall tour was good, I enjoyed the many famous sites, I did not like eating on the road or the climbing of stairs in a hotel with a suitcase after a long hot day of touring.
The experience you get when you come home You feel over whelmed with all the pictures you have taken and realize you did alot, saw alot, and experienced alot. The stories will be repeated to friends and family when they ask tell me about your trip.....
Great trip
This is was a great trip. The sites and hotels were very nice. Some hotels required us to travel very far in order to get into the main city, but we made due.
Crammed in to Close
10 days to much activity with no break. Went to several attractions but had no personal time to browse at the attraction to my satisfaction. The tour guides were excellent and knowledgeable but again I had no time to browse at the attraction. And riding on a bus or a boat are not considered breaks. :)
Epic Experience
This was an experience to remember! Our tour guide was amazing and all our guides to each monument were amazing. The bus drivers were their own version of stunt drivers. If you have the opportunity take it, it is worth it for sure.
Beautiful places
Great enjoyment and the best tour guides and directors. So many interesting facts provided and hints /advice on the do and do not do. I would suggest this tour and any other by EF Tours to anyone interested in a learning experience.
Beautiful!
Overall, this was a good trip. I think that the optional excursions were overpriced for what we got with them. The food could have been better and more relevant to the culture. The hotels and transportation were great! Our Tour Guide was exceptional. I really enjoyed visiting Greece for the first time and going to Italy again. I learned a lot on this tour and enjoyed making new friendships.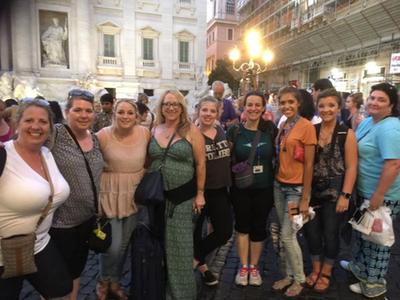 This was rough
The tour itself was fine, but there was very little time for students and chaperones to enjoy the cities as they pleased. Additionally, the food places selected by EF Tours were abysmal at best. The hotels were similarly bad, especially in Greece. Lastly, the tour guide was unfriendly and unhelpful whenever we experienced any problems.
Too Much bus time
This tour offered some AMAZING sights and stops, however, I (and the majority of the people I spoke with on my tour) felt we had too much wasted time doing nothing. It was not well planned. Our first day was a complete loss and we only were able to walk from our hotel to the harbor. We basically spent 4 of our 10 days on a traveling on a bus or a ferry- with very little stimulation (other than beautiful scenery). There were few or no real stops along the way to break up long days of travel (gas station bathroom breaks don't count). The ferry was terrible! After traveling all day on a bus, we had to wait in a sketchy terminal until after midnight and then lug our belongings 1/4 mile through a dark parking lot to the ferry. There were drunken truckers sleeping on cots outside of rooms. There were no activities for the kids, while on the ferry. We also felt that EF had skimped on the meals. We basically ate the same meal over and over while in Greece - with a tangerine or nectarine offered as dessert each time. The food was basic and usually not very good. It did improve once we arrived in Italy, but we were not given many opportunities to eat on our own, as we had to eat at the auto-stat twice, while traveling all day on the bus. Overall, we saw some amazing things and I am still glad I went with my daughter but I definitely did not feel that I got my money's worth on this one. Our tour guide was nice and knowledgable, but did not seem to put much effort into trying to fill in gaps of time for us and she sometimes would disappear for hours, after dinner. This is not my first tour with EF.
Lots to See!
It was a pleasure to have this experience with my son and I recommend parents attend. We saw many sights and did not have to wait in lines as the tour allowed us immediate access. Be advised that the food was less than mediocre. We ate breakfast and dinner as a group - everyone is served the same unpalatable, cheap and low-end food. Hotel rooms are adequate and there is no bathroom on the tour bus (imagine not going for four hours).