Great Trip
We had a great time on this trip. Our tour director was awesome. Every detail was very organized and all went smoothly.
An awesome experience
It was an excellent trip seeing many historical sites. Our tour guide was amazing. Would have liked to had more down time in some of the towns to explore more on my own.
Loved it!
The AP European History tour was excellent. Despite some travel issues (train strike, bus breakdown), we were able to see basically everything we were promised. Our TD was fabulous--very kind and extremely knowledgeable. Dover was a great new experience and I fell in love with Italy--the scenery, the food, the sights. The only thing I didn't like was the crowds, especially at the Vatican.
Busy and meaningful trip
Amazing trip! I got to know my school friends so much more deeply as we explored amazing sites in the UK, France and Italy. I'll never forget it!
Ok Experience
Europe itself is an amazing place that I think everyone should see sometime in their life. But I feel like this tour was too rushed. We ate at budget restaurants and didn't get to really experience the local cuisine. We were given free time that could've been better spent exploring important sites. Also, we ate Italian food in France. I would have really liked to eat cheese and bread in Paris, not pasta and meatballs. All in all it was an amazing experience that I'll never forget but I think EF isn't the best option for traveling Europe.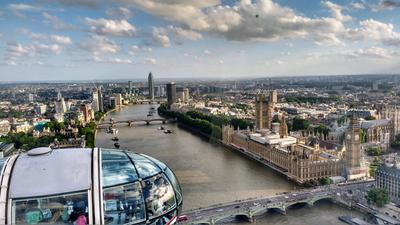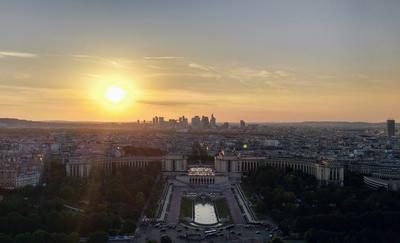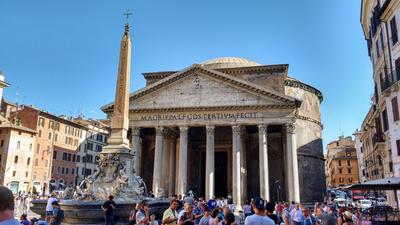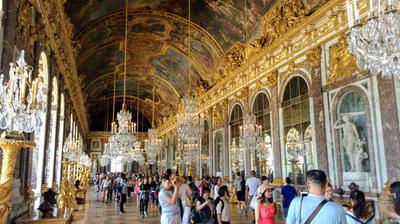 Amazing places but subpar leadership
Honestly, how could a trip with this itinerary be anything but magical. The wide array of history and countries covered is impressive and very enjoyable. Unfortunately, despite the wonderful cities and activities, there was much lacking from our tour guide. She was only enthusiastic about a few places in her home country, didn't bother to learn our names, and led us astray more than once. Most hotels were borderline scary but it all worked out in the end. No fun additional activities were added to the schedule like I've read for other reviews. Much time was spent waiting on tickets, buses, or in ques. It was still a fantastic trip, but my expectations were not met.
Good but several issues with EF bookings
We visited Rome, Orvieto, Florence, Normandy, Paris and London. In 3 of those locations the hotels we stayed in were located so far away from the booked tours that we spent hours traveling each day that should have been spent seeing the historic sites. The bright light was the amazing tour director who kept a positive attitude despite the HUGE inconvenience. This issue lead to us even missing a reserved dinner as we spent 3 hours on foot and subway to get into th city. So much time wasted.
Worthwhile Experience with drawbacks
Upon arriving in Italy, someone's luggage had gotten lost. What a scary moment, but still, understandably the airlines fault. The hotels got progressively better but started off pretty rough, though the sleeping situation hit an all time low with the "night train" which i would not reccomend for anyone that enjoys hygiene. As for the food...some meals were good, some were bad. The breakfasts every morning had few options and were usually the same throughout the EU. Another issue was that some people are picky eaters and everyone got the same meal. But perhaps my biggest issue was the utter lack of free time. I would have preferred to have one day of planned tours one day, then have a free day next. There was a lot that I wanted to do and i just didn't have time for. This is because most of the allotted free time was in the afternoon, and as EF probably know, most museums close at 6pm in the EU. Oh. And our tour group kept getting lost using the subways. I think EF should provide clear instructions on which trains to take to get to certain places and how to get back to the hotel. But don't get me wrong, this trip was still phenomenal. We saw some of the most historic places on earth and had fun doing so. Perhaps the biggest misconception people have walking into this tour is that it's a vacation to europe, not a tour of europe. This was not a vacation; it was a rough 12 days. We walked about 10 miles a day meaning you need to be able-bodied. Finally, there were too many parents on this tour. Too many kids wouldn't leave their parents' side, which in my opinion, teaches dependency. This trip should be more of a coming of age trip. Teenagers should learn to look out for themselves. #cuttheumbilicalcord
European Tour
This trip seemed to move too fast for me. I didn't have enough time to enjoy the sites because I was being rushed to the next appointment. I also didn't like that our group was late to almost every appointment and even missed dinner one night because of being rushed and not knowing where we were going. Our tour director was fabulous, and I know she had lots to deal with including changing reservations at the last minute, so it isn't her fault for not knowing where to go. The tour guides at each destination were mostly hard to understand, and one in particular had a monotone voice that put us all to sleep. None of the guides had no knowledge of what they were doing; their accents made it difficult for us to comprehend the information given. I did not enjoy the fact that the food we ate for dinner and breakfast was not traditional for the country in which we were eating it. I wanted to have pizza and pasta in Italy, cheeses in France, and shepherds pie and english muffins in Great Britain. The sites our leader chose were great. I feel that there was too much art, but that is part of the area, so I was okay with that. I don't regret going on this tour, but there are many ways to make it better and more enjoyable.