Great Experience
Our group had a wonderful guide and driver who knew the ins and outs of our destinations well. The students were treated to several additional points of interest along the way, tailored to the needs of the group. This is an experience that I will never forget!
It was kind of a mess.
Well our trip started with our flight being canceled and we were not able to reach EF at all. Our teacher had to decide what to do and we ended up taking a train. It made the whole travel there a pain. We also showed up to our international flight with 5 minutes until it boarded. We got lucky. When we got to England, there were many things that we had to pay extra. Things that were not on the itinerary. I ended up having to pay extra for around 5 different things. That adds up. Makes me wonder what is actually included in the price. The tour is not cheap, so why am I paying for things while I am on the trip. Tickets should be included. Also the food there is awful. You get a dinner and breakfast provided from the hotel. The breakfasts are fine, but the dinners were awful. Eat a big lunch because once you get back to the hotel you have an awful dinner. Most nights we ended up ordering a pizza to the hotel room because we did not eat dinner. The nights in London we actually ate at restaurants. 2/3 of those dinners were good. The experiences of what we got to see while on the tour were great. Our tour guide though was kinda moody. He would randomly snap at us for no reason. On the way there and home we flew with a cheap airline. The plane there was fine, but the way home the food was awful and the plane was disgusting. I had a used pillow and I know I did because there was purple juice all over my pillow and the back of the seat in front of me. It made me so uncomfortable. Also the screens were sticky. Nothing was clean. Our flight home was 3 hours delayed, which means we missed our connecting flight. EF still did not answer our urgent calls. We ended up having to take a train from the first flight to a station near our house. It was a pain. I personally felt that EF does not care about us. If they did they would care more about our experience there. I do not recommend this tour because of the hassle and unorganizedness that occurred.
English Literature Tour
My family really enjoyed the tour. Our guide was very knowledgeable and a lot of fun. We loved visiting all of the little towns throughout England. The tour was very informative.
Once in a lifetime!
I had been looking forward to this tour since I had signed up over a year ago. It was absolutely a once in a lifetime trip and I wouldn't trade those ten days for anything. Our tour director was phenomenal and he made the trip so much better. The sights and things we got to do and see we're the best.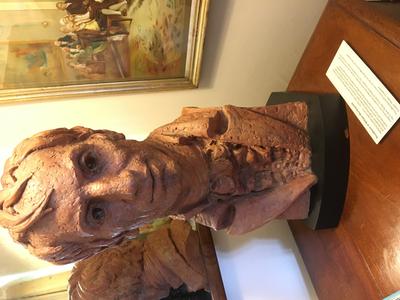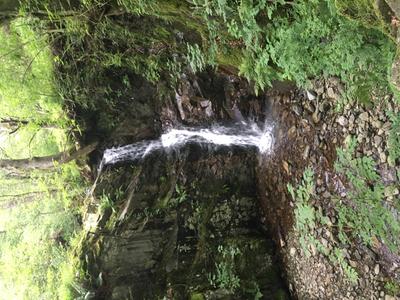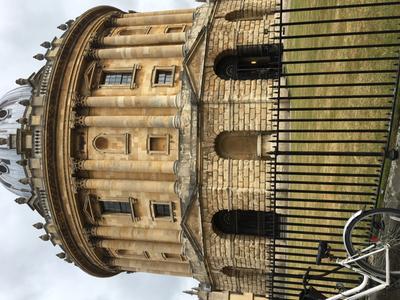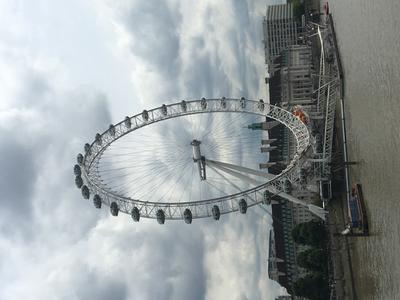 Amazing!
This was the best trip of my life! I learned so much and was able to see more than I ever thought I was going to. The tour guide was amazing and there really wasn't a wasted moment. Loved it!
Good tour, needs a few upgrades...
I went on the English Lit Tour. I will say we saw a LOT of England in a short amount of time. It was amazing going to the Globe Theater and seeing a Shakespeare play. I felt our tour guide, was unorganized and often seemed new. He spent a LOT of time the 1st day reorganizing room assignments which had been done previously. All in all WE LOVED THE TRIP, the guide just needs a little more training.
Trip of a lifetime
We thoroughly enjoyed all aspects of this trip. From the tour guide to the bus driver to the amazing events we attended. This was truly the trip of a lifetime!
Great Experience
The tour itself was great. Our tour guide was excellent. However, the hotels were sub-par and the food at the hotels were not that great. I was disappointed with our time in London. I would have liked more time to do sight-seeing. A bus tour of London where sights are pointed out to you and you are let out for 20 minutes at a time is not sufficient. The 3 restaurants we ate at had good food but the selection of food type could have been more diversified (2 restaurants were the same: asian).
Now We Have Context
Now we have context when studying Wordsworth, Jane Austen, the Brontes, Shakespeare. We've walked where they walked, seen their gardens, their paths, their favorite chairs, couches; we've gazed out windows they would have gazed out of; we've seen the geography they looked upon. Perfect.
Best First Tour
This tour was one of the best tours someone could ask for. Our tour directors, even though being their first time, were wonderful. I could understand the stress they had during the London portion, but, they did a wonderful job. The tour director we met in England was phenomenal. He had so much information to share with us and was so easy going and confident. I'm not very big into literature but it was still a great tour to go on. Wish we had a little more down time. We only had, a couple of days, about 45 minutes to eat and explore. Which in reality; isn't very much time. Other than the lack of extensive free time I had a wonderful experience and would recommend my tour directors for another tour and would enjoy traveling with them again.