Memories of Europe
a. Not enough seats on connecting flight and a loss of one full day
b. Food - poor restaurant selections... why Chinese and Indian restaurants while in London??? Inedible food in other countries. Why not pick foods that "kids" like? Very poor rating for Food on this trip.
c. Student seemed to enjoy sites!
d. Hotels - EF Tours selected cheap, dirty hotels and pocketed the difference of funds. London and Amsterdam in particular! Unsatifactory feedback!
Amazing Experience!
This was a fun, exciting trip for my son to participate in. He left being a moody, unexcitable child and returned being excited about the people he met on the tour, the places he visited, and the very beautiful pictures he took. After visiting Amsterdam and Paris, he now wants to explore the world!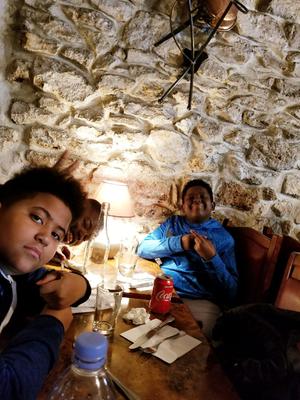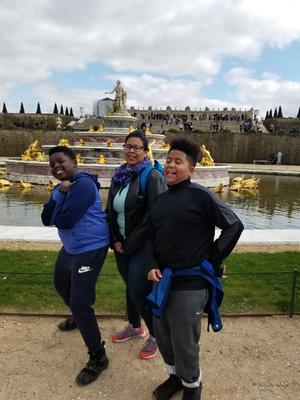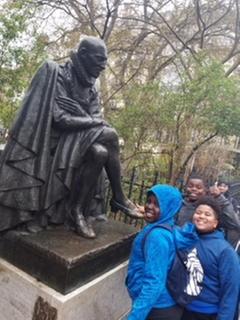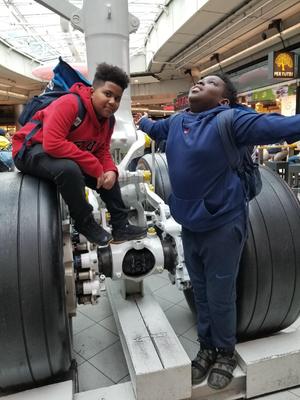 EF Tour Review
I enjoyed this trip overall. The only exception to this was the food. We saw a lot of really cool things and traveling in general is awesome. EF provides reliable and knowledgeable tour guides that are really kind. We only had one problem with transportation and the program provides customizable options that can be changed to suit the desires of different groups. Honestly the worst part of the trip was food. Every night we had meat and potatoes and I feel that we didn't really experience the cuisine available in each location.
Great intro to some fantastic European cities!
Most of the kids who went on this trip have never been outside of the country before, so this was a great introduction to two very different European cities. Most all of them kept saying that they want to come back to explore even further!
Tour felt incomplete
Our tour guide did not offer much cultural context or historical context of the places we visited. She was friendly, but seemed unprepared. Walking tours consisted of us following her through streets with very little commentary, apart from a couple of stops where she would point out things that were of marginal relevance. Schedule felt very disorganized, with no printed itinerary available in advance, and activities changing on the fly. Would have liked for free time to be in longer chunks. Rather than "you have an hour in this area," would have preferred "you have half a day to do whatever you want that we're not covering." Food was of low quality in all restaurants we visited.
Good but not great
This is my second tour so I did have something to compare it to. Our tour director was not as "put together" as my first tour director. If we are told we are going to go to Les Invalides, then we should go into there, not do a drive by. We did not go the perfumery either. Overall it was a good trip and I am glad I went.
Wonderful Experience
My daughter was very happy with the whole experience! I would recommend this trip to any student/parent. I was concerned about her safety, but thank God there wasn't a single unpleasant incident. Thank you ELF tours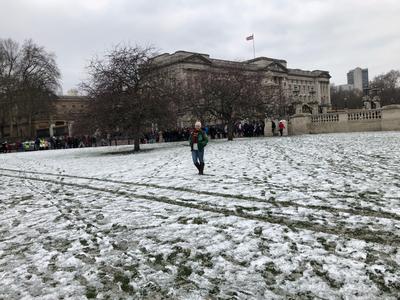 average experience at best
The EF guides and tour directors are great, but the home office support including customer service is poor. It is hard to reach a human on the phone, not all scheduled extensions are carried out and most tour planning is left to the directors to work out on the fly. The best hotels are clean low budget operations, but the worst ones are just plain dirty with poor service. Not all have wifi access which is important for kids who might be far away from home for the first time. Meals are hit or miss. Restaurants were generally clean. Some meals were very good and provided enough food for kids walking 7 miles per day (our daily average) but others were skimpy. The attractions were, of course, great and many are free to kids under 17 and reduced rate for students younger than 24. Those that weren't, like the Eiffel Tower were offered at an extra charge at the time of the visit, so not all activities are included in the price. My assessment is that if you have the ability to plan a European vacation yourself you could easily plan one that is more comfortable for the same amount of money.
Great trip
From start to finish, it was well planned and coordinated. Tour guide was great!
Beautiful Cities
I liked that on this trip, my students were able to see three different cities and to explore a bit on their own. We had an amazing bus driver through EF but wished we had a tour guide who was more familiar with our specific cities. My students loved the experience so I imagine that others would too!